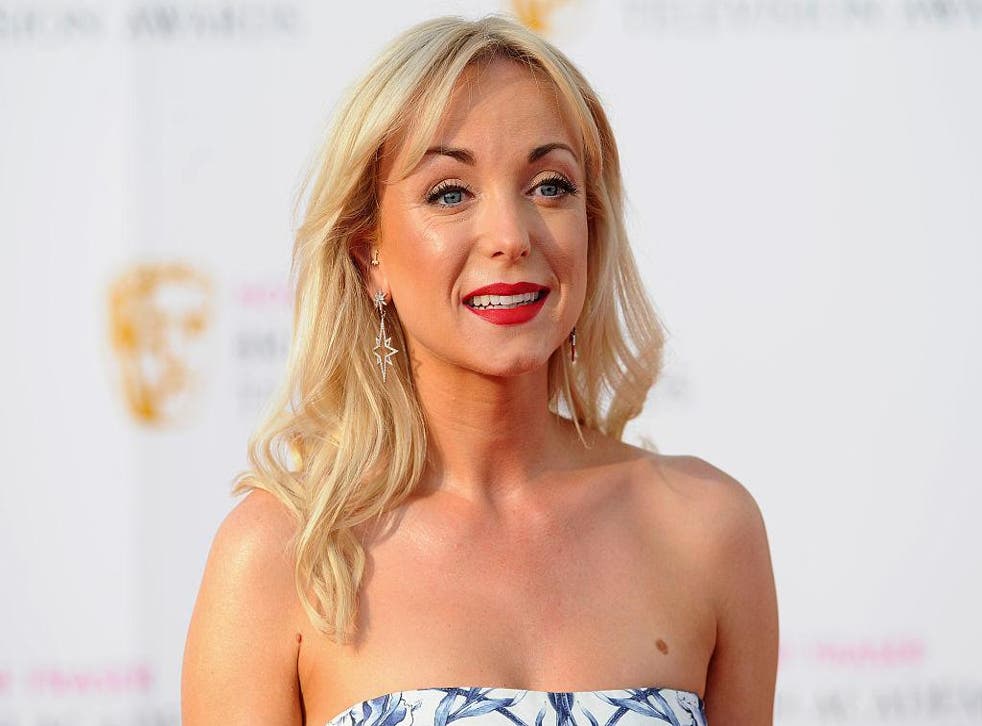 Call The Midwife's Helen George hits back at Twitter troll for body shaming her while pregnant
'Sorry if my chins offended you'
Sarah Young
Wednesday 14 February 2018 16:25 Comments
Helen George has hit back at a Twitter user who fat-shamed her after watching an episode of Call The Midwife, which was filmed when she was pregnant.
The actress' character, Trixie Franklin, made her exit from the show on Sunday night with an alcoholism storyline but in real life she was actually leaving to have a baby.
The Twitter user attacked the actress, who only gave birth to her first child in October 2017, by calling her "massive" and saying that she "needs to be put on a diet."
George swiftly responded to the insult with a post that has since garnered an impressive 32,000 likes.
"Sorry if my chins offended you, I chose to feed my baby healthily and not starve myself in a selfish act to look good on TV," she wrote.
"Would you say this to a pregnant lady's face? You should look on pregnant ladies' multiple chins with love, they are busy making the future."
"So many comments like that come my way, so boring. It's about a feeling towards pregnant women, that we should all stay skinny," she explained.
Despite the negative tweet, George's post was quickly flooded with comments of support from her fans.
"I'm disgusted that people have the audacity to insult you. You are an amazing role model and look very healthy to me," one person commented.
Another added, "Thank-you for your positive response. I know a lot of mums who do not feel body confident because of nasty comments.
"This just goes to prove that we can fight ignorance and body shaming."
Pregnant for the majority of the latest Call The Midwife series, George has previously explained that the decision to hide her bump was made after they felt a pregnancy storyline wasn't right for her character.
"I was pregnant in the series, so you just kind of see me walk across the screen sometimes with odd fashions, or I'd sit down a lot, or I'm wearing lots of capes," she told The Radio Times.
"It wasn't a correct storyline to choose for the character, as well. It wasn't right for Trixie to be pregnant. So we just did our best to cover it up."
Register for free to continue reading
Registration is a free and easy way to support our truly independent journalism
By registering, you will also enjoy limited access to Premium articles, exclusive newsletters, commenting, and virtual events with our leading journalists
Already have an account? sign in
Register for free to continue reading
Registration is a free and easy way to support our truly independent journalism
By registering, you will also enjoy limited access to Premium articles, exclusive newsletters, commenting, and virtual events with our leading journalists
Already have an account? sign in
Join our new commenting forum
Join thought-provoking conversations, follow other Independent readers and see their replies