Cara Delevingne wore a power suit and top hat to the royal wedding
Cara Delevingne to be honoured for LGBT+ campaigning with the Trevor Project's Hero Award
'I'm extremely proud to be a part of such a resilient community'
Cara Delevingne is to be given a Trevor Project award in recognition for her LGBT+ advocacy work.
The Trevor Project – a national non-profit organisation dedicated to providing crisis intervention and suicide prevention services to LGBT+ youth – will honour the supermodel and actor with its Hero Award at this year's TrevorLive gala at Cipriani Wall Street in New York City on 17 June.
Delevingne was chosen as this year's recipient due to her commitment to the LGBT+ community and for supporting the charity's mission to provide life-saving and life-affirming support to LGBT+ youth.
"I'm humbled and truly speechless by The Trevor Project's decision to honour me with this year's Hero Award," the Paper Towns star said in a statement.
"A 'hero' to me is someone who stands up for what they believe in. They help to make change for those who are under-served or discriminated against.
The best LGBT+ honeymoon destinations

Show all 16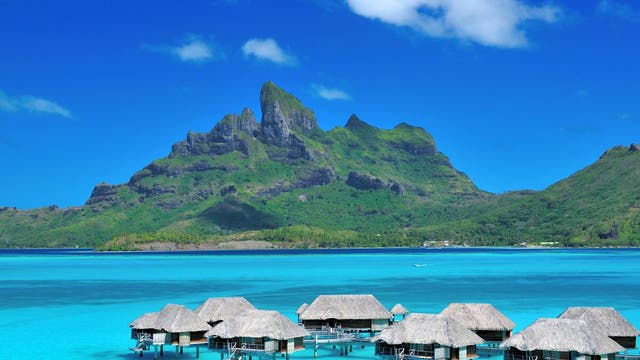 "I strive to acknowledge those who feel like they don't fit into a box and make sure they know, in both good and bad times, that there is always someone there to support them."
The model concluded by saying how proud she is to be part of such a "resilient" community.
The Trevor Project's CEO and executive director Amit Paley explained why the 26-year-old was the ideal candidate to receive the Hero Award this year.
"The Trevor Project hears from young LGBT+ people every day who draw hope and inspiration from their idols – especially when those idols openly share their personal experiences and messages of support like Cara – because it reminds LGBT+ youth that they are not alone," Paley said.
"We're grateful to Cara for using her voice to inspire so many young people in the LGBT+ community, and we're excited to honour her with this year's Hero Award in celebration of her positive impact and passion."
In receiving the coveted award, Delevingne joins the likes of past winners including actor Lena Waithe, singer Lady Gaga and writer Ryan Murphy.
The Suicide Squad actor has spoken about her sexual orientation on multiple occasions over the years, revealing that she identifies as sexually fluid – a term that refers to the idea that a person's attractions and sexual identity can change over time.
In an interview with Glamour magazine in 2017, Delevingne explained that she was met with confusion when she first came out.
"Once I spoke about my sexual fluidity, people were like, 'So you're gay,'" she explained.
"And I'm like, 'No, I'm not gay.
"A lot of the friends I have who are straight have such an old way of thinking. It's, 'So you're just gay, right?' [They] don't understand it. [If] I'm like, 'Oh, I really like this guy,' [they're like], 'But you're gay.' I'm like, 'No, you're so annoying!'"
Join our new commenting forum
Join thought-provoking conversations, follow other Independent readers and see their replies