Christmas 2018: Pinterest reveals the most popular festive trends
Spread Christmas cheer with upcycled ornaments and fairy lights aplenty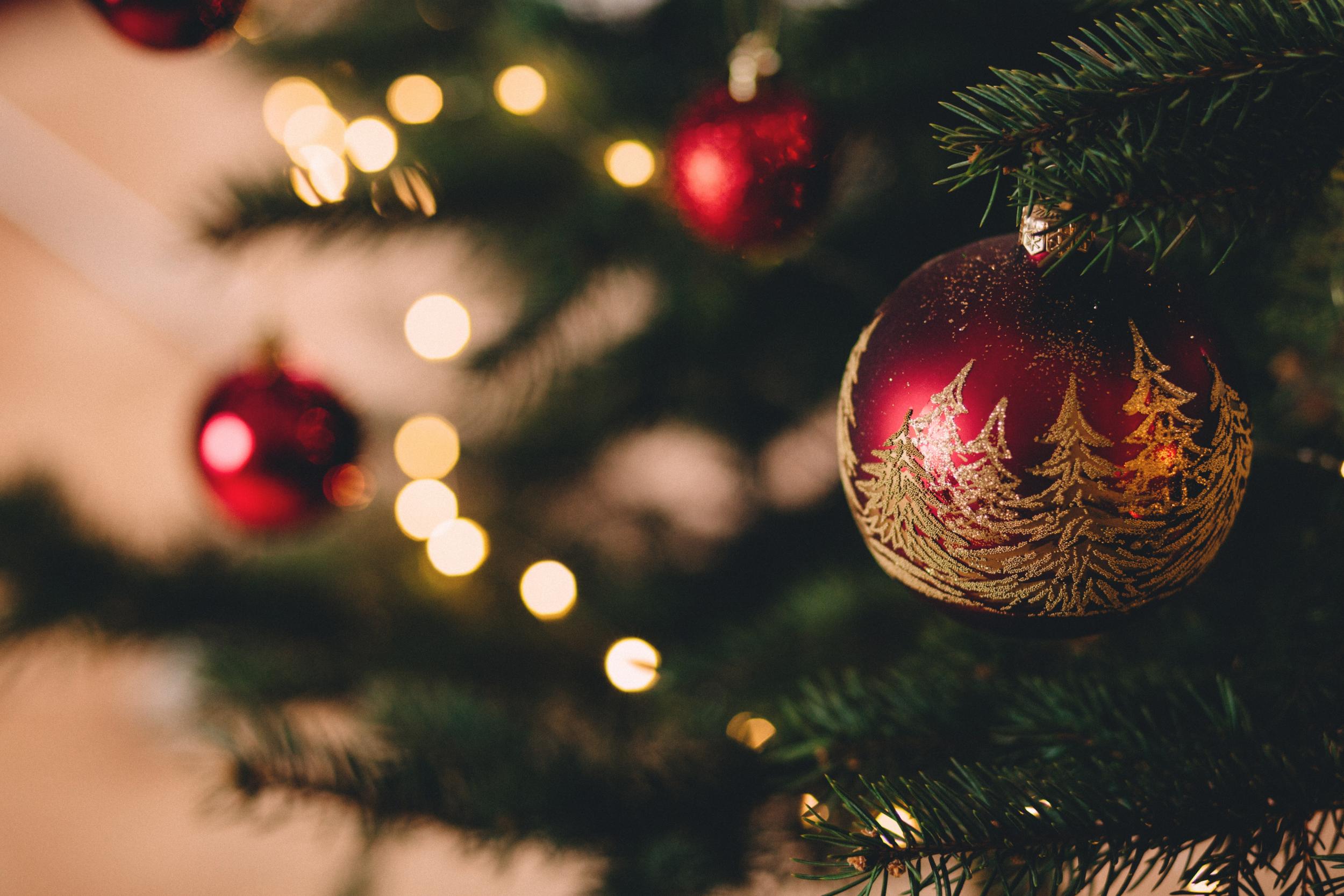 With the jolliest time of year on the horizon, many of us have already started thinking about how we're going to decorate our homes in celebration of the festive period.
One of the most resourceful places to look for decor inspiration is image-sharing digital platform Pinterest, which more than 62 million people use around this time of year to create online vision boards.
In preparation for the holidays, Pinterest has revealed the most highly searched and exciting Christmas trends for this year, with certain ornamental ideas such as upcycled baubles and layered front door mats proving extremely popular.
Here are 10 of the top Christmas trends for 2018, according to Pinterest:
1. Layered front door mats
Searches for layered front door mats have risen by an astounding 2,869 per cent on Pinterest since July this year in the lead up to the festive period.
2. Creative table napkins
The Christmas table isn't just about eating delicious food for all the family to enjoy (although, of course, this is a top priority).
It's also about serving a feast for the eyes, with searches for creative table napkin designs increasing by 540 per cent.
3. Letterboard menus
Make your Christmas guests feel as though they're eating in a top culinary institution by presenting the menu for the day on a trendy letterboard menu.
4. Holiday card display
Receiving cards from loved ones during the holiday is all well and good, but where are you supposed to put them all?
Rather than stuffing your cards into a drawer to be forgotten about for years to come, make a creative holiday card display by simply attaching string to your walls and hanging the cards from it using clothing pegs.
5. Christmas tree collars
Searches for Christmas tree collars have risen by 381 per cent in recent months, with many choosing to use a collar to spruce up their conifer.
6. Upcycled ornaments
Numerous people have been opting to have a more sustainable Christmas, with searches for upcycled ornaments increasing by more than 300 per cent.
You can upcycle your Christmas tree baubles by doing things such as painting them a different colour or embellishing them with decorative gems.
7. DIY copper menorah
For those of you celebrating the Jewish festival of Chanukah, which takes place from December 2 until December 10 this year, then you may already have a menorah that you use every year.
However, if you'd like to get crafty when celebrating the festival of lights, then try fashioning your own DIY menorah out of copper.
Support free-thinking journalism and attend Independent events
The design is simple, but effective.
8. Zero waste gift wrapping
With 'single-use' being dubbed the "word of the year" by Collins Dictionary, it's become increasingly popular to be as sustainable and environmentally friendly as possible.
It should therefore come as no surprise that searches for zero waste gift wrapping have risen by 75 per cent in recent months.
9. Asymmetrical holiday wreaths
Interest in asymmetrical holiday wreaths has been on the rise as of late, with many people choosing to depart from tradition when placing the traditional Christmas foliage on the front door to their home.
10. Fairy lights
No matter the occasion, fairy lights are evidently always a winner, adding a touch of sparkle to any celebration.
Join our commenting forum
Join thought-provoking conversations, follow other Independent readers and see their replies