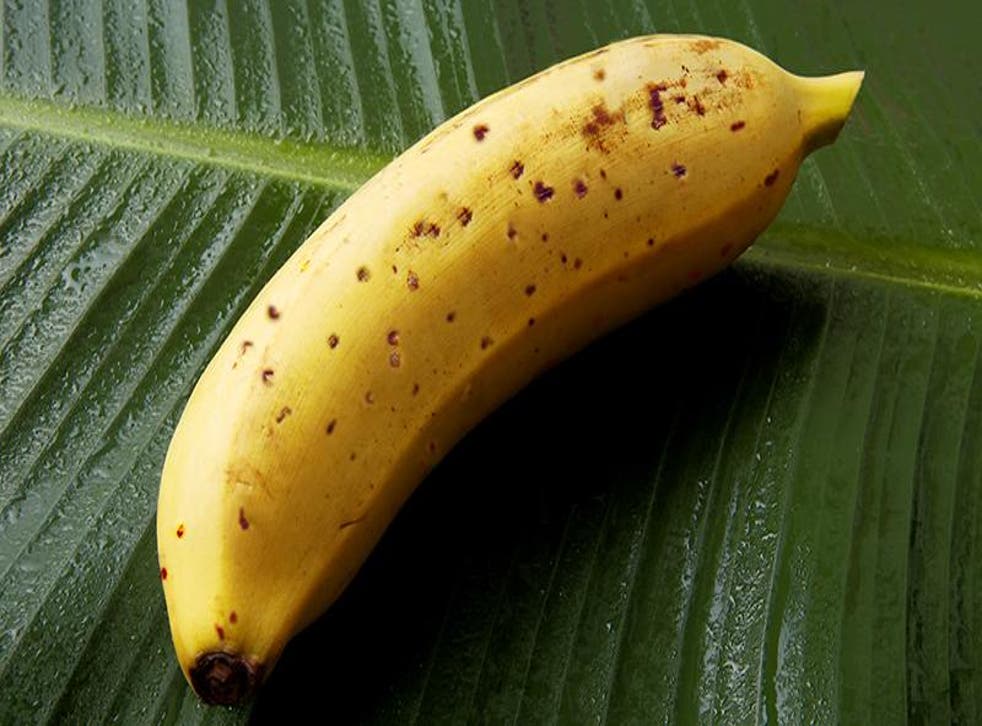 You can now buy bananas with edible skin - but they cost £4 each
Gone are the days of going through the tiring chore of actually peeling a banana - farmers in Japan have successfully grown completely edible fruits thanks to a DNA method mimicking the Ice Age.
Named the Mongee Banana, which translates to "incredible" in Japanese, the new and improved banana is the result of the freeze thaw awakening" method.
The method, which is being used by D&T Farm in Japan's Okayama Prefecture, recreates temperatures and growing conditions of the ice age, resulting in bananas that are much sweeter - and fully edible.
To mimic the growing methods of plants from 20,000 years ago, and create Mongee bananas, farmers at D&T Farm freeze banana saplings to -60°C, before replanting them once they thaw.
This temperature change encourages the seedlings to grow rapidly, even in Japan's relatively cool climate, which typically prevents bananas from growing.
But because Japan still currently imports 99 per cent of its bananas, and fruit prices are normally high on the island, the price for the Mongee bananas is steep at £4.20 ($5.63) per fruit.
The exorbitant price is also caused by the high demand for the Mongee bananas, despite a much faster growing period.
A typical banana takes about two years to grow to full maturity but the Mongee bananas grow in about four months - and yet, only about 10 bananas go on sale per week, making the demand for the completely edible health-beneficial bananas fierce.
On the farm's website, the perks of consuming banana peel are listed. It states, "Banana peel is an excellent ingredient that can contain vitamin B6 and magnesium related to the synthesis of serotonin.
"At the same time, rich in substances called 'tryptophan' which is a raw material of serotonin, which stabilises the mind and has sleeping action.
"Research results that ripe fruit peels have inhibitory effect on prostatic hypertrophy has also been published."
As a sweeter version of a regular banana, with 24.8g of sugar compared to the average 18.3g, and completely edible peel, it is no wonder the "incredible" Mongee banana is so coveted.
It is unclear, however, whether they still turn brown.
Join our new commenting forum
Join thought-provoking conversations, follow other Independent readers and see their replies