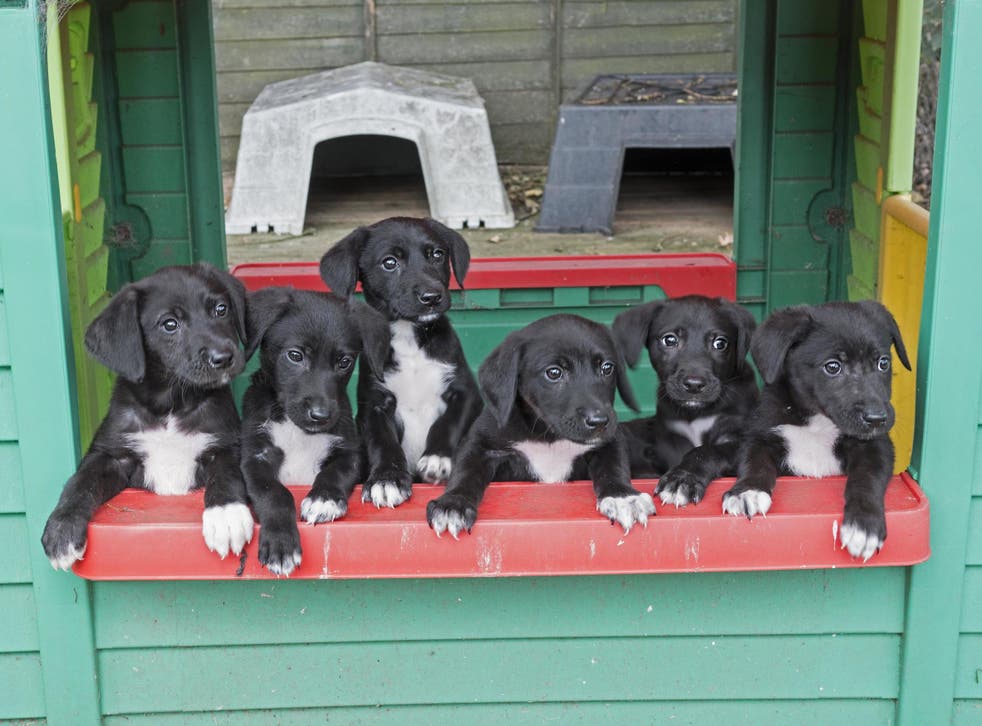 Abandoned puppies named after seven dwarfs in Snow White find homes in time for Christmas
'They were found all alone and extremely vulnerable,' says Blue Cross veterinary nurse
Seven abandoned puppies who were named after the seven dwarfs in Snow White and the Seven Dwarfs have found new homes in time for Christmas.
The crossbreed puppies were discovered at six weeks old in September, having been left on an empty beach in Cleethorpes, North East Lincolnshire.
The person who found them took them to the nearby Blue Cross animal hospital in Grimsby, where they were confirmed by vets to be in good health.
The littermates – which include two female and five male puppies – were initially transferred to the Blue Cross' rehoming centre in Bromsgrove, Worcestershire, as they were too young to be adopted.
While spending a couple of weeks recuperating at the animal charity's centre, they were named Dopey, Doc, Bashful, Happy, Grumpy, Sleepy and Sneezy, after the dwarfs in Snow White.
The puppies have all now found homes, and will spend their first Christmases with their new families.
"We were shocked when these adorable pups were brought into us," said Stephie Lea Davidson, a veterinary nurse at the Blue Cross animal hospital in Grimsby.
The veterinary nurse said the dogs were found "all alone and extremely vulnerable".
Dog Photographer of the Year award

Show all 29
"I dread to think what would have happened to them if left on the beach for much longer – especially with the tide potentially taking them out to sea," Mr Davidson said.
"It is wonderful to know their journey has such a happy ending and they will be spending their first Christmas in loving homes."
Earlier this month, it was reported that a British dog may have set a new world record after giving birth to a litter of 21 puppies.
Join our new commenting forum
Join thought-provoking conversations, follow other Independent readers and see their replies