Cindy Crawford reveals why she used to get annoyed at Kate Moss and which photoshoot she regrets
The supermodel recalls feeling 'pressured' during certain shoots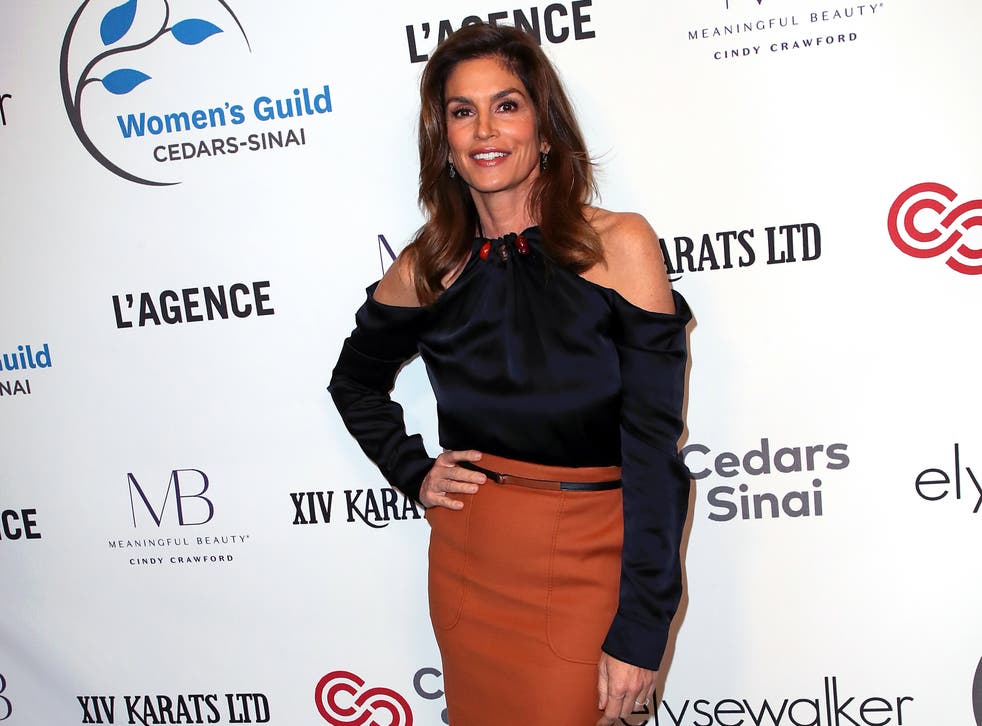 Cindy Crawford has opened up about her early modelling days, speaking openly about the strict attitude she used to have to diet.
The 54-year-old said she used to "used to get annoyed when Kate Moss would be eating a burger and fries", as she felt like she had to be careful what she ate.
She told Red magazine: "I don't like the word 'diet', but I still choose to eat well.
"I was never one of the people who could eat what I wanted – even I used to get annoyed when Kate Moss would be eating a burger and fries and smoking a cigarette!"
The supermodel said, when she moved to New York City, she felt she had to alter what she ate or she wouldn't fit into the clothes she was modelling.
The star added that she doesn't opt for workouts that "hurt" anymore.
She said: "In my 20s, I would work out hard and flop down on the couch.  
"Then, I had little kids and realised my workouts couldn't tire me any more, they actually had to energise me instead."
Crawford also spoke about her regrets from that era, including shoots that left her feeling uncomfortable.
She said the shoots that she feels regret about are the ones where she felt "pressured".
"I have done a lot of nudes and swimsuit shoots, but the ones you regret are the times you feel pressured in the moment," she said.
"When I did Playboy with Herb Ritts, I felt totally comfortable. I could have killed the whole shoot if I wanted and that allowed me to do it in a way that felt safe.
"But there were times when I haven't felt I had a voice. I did the Sports Illustrated swimsuit issue early in my career and the woman overseeing it was very controlling."
Crawford recalled that she was asked to wear a turban during the shoot and said at the time that she didn't feel that readers of the magazine would think it was "very sexy".
However, when she only ended up with "one small picture" in print, she felt she had been "reprimanded" for speaking up.
The supermodel has previously hit back at ageist trolls who criticised her for continuing to undertake modelling shoots.
"I remember some snarky person on Instagram – there seem to be a lot of those – posted something like, 'Ah, why are you still doing those at your age?'" Crawford recalled, speaking at a panel discussion hosted by WWD about her anti-ageing skincare line, Meaningful Beauty.
"And I was like, 'Is there an age where being nude isn't beautiful?' It's just a different kind of beauty."
Register for free to continue reading
Registration is a free and easy way to support our truly independent journalism
By registering, you will also enjoy limited access to Premium articles, exclusive newsletters, commenting, and virtual events with our leading journalists
Already have an account? sign in
Register for free to continue reading
Registration is a free and easy way to support our truly independent journalism
By registering, you will also enjoy limited access to Premium articles, exclusive newsletters, commenting, and virtual events with our leading journalists
Already have an account? sign in
Join our new commenting forum
Join thought-provoking conversations, follow other Independent readers and see their replies