Experts warn against dangerous new beauty trend which uses Coca-Cola to self-tan
The bizarre hack comes with serious risks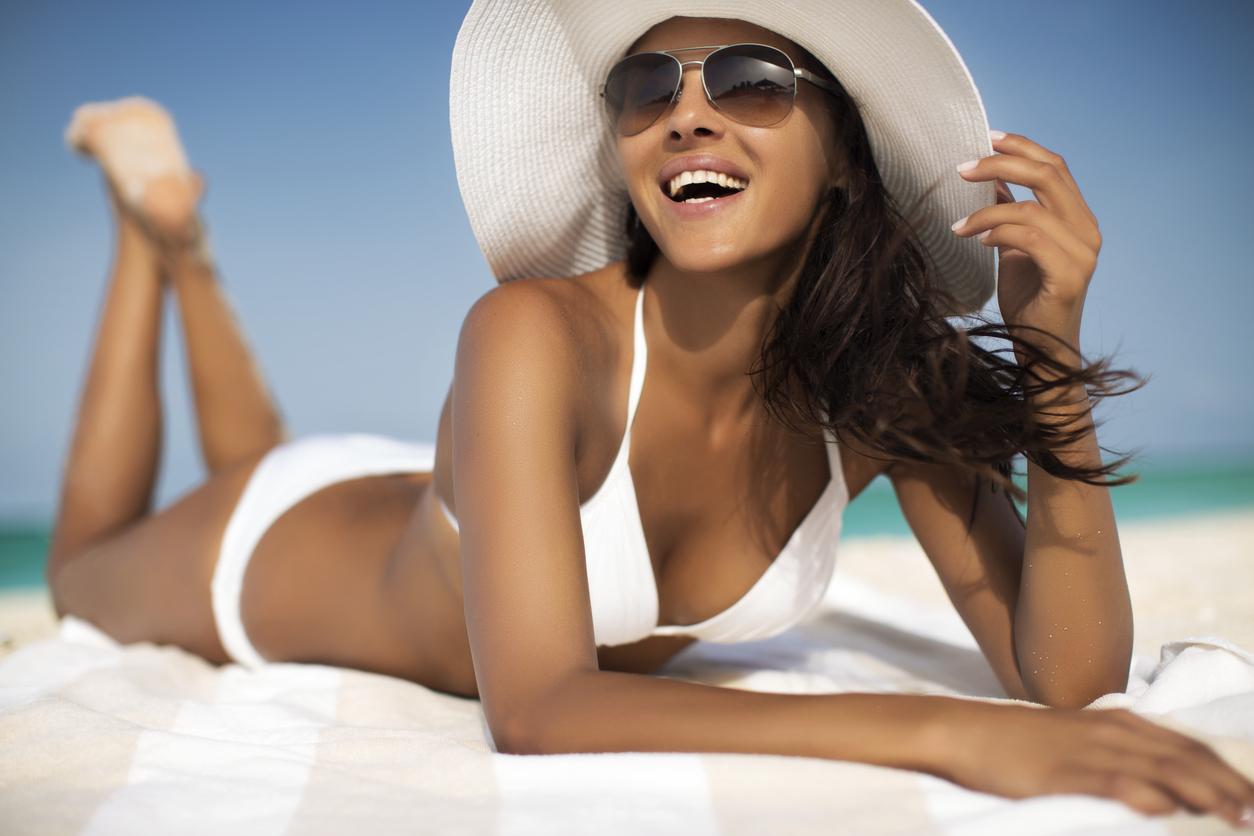 Forget the fake stuff because the latest hack in self-tanning can be found in the fizzy drinks aisle.
In search of that deep summer glow, a dangerous trend which originally gained traction in the UK last year is beginning to rear its head once again, as it seems aside from satisfying thirst, people are using cola as a tanning accelerator. Seriously.
By far one of the most bizarre beauty trends, consumers are ditching SPF in favour of a bottle of the sweet stuff with the belief that its caramel colour will give their skin that oh-so-elusive bronzed glow. That is despite the fact that there is zero scientific research to support the claims.
What's more, a number of skincare experts have slammed the method claiming that since it's full of acid, Coca-Cola can actually exfoliate dead skin cells and leave your skin more susceptible to burning.
"While some feel that Coca-Cola can speed up your tan, it actually can be dangerous, and I recommend staying away from it," skin expert Joshua Zeichner told Allure.
Fake Tan Products
Show all 8
"Applying Coca-Cola to the skin may lead to a temporary darkening or staining of the skin, but because sodas are acidic, it may exfoliate dead cells, enhancing the ability of UV light to penetrate into the skin. Ultimately, this may increase your risk of a sunburn."
Still not convinced? Well, given the dangerous trend's sweeping popularity over the last couple of years even Coca-Cola UK has addressed the claims on its official FAQ stating, "As much as we love Coca Cola, we really wouldn't recommend using it as a sunscreen.
"There is no sun protection factor in it at all—it's a drink!"
While that hasn't stopped the likes of mahogany-coloured Australian crooner Peter Andre swearing by the technique - it's one that's best avoided.
Instead, save yourself from a sticking situation – literally - and opt for a safe self-tanning formula instead. Also, don't forget to apply sunscreen and stay in shade whenever possible.
Join our commenting forum
Join thought-provoking conversations, follow other Independent readers and see their replies