'A form of sympathetic magic': Why we reach for lucky charms during times of crisis
The main purpose of everyday superstition is to give a sense of control in circumstances where it's lacking, writes Guy Trebay. During the coronavirus, why not hold on to yours?
Wednesday 29 April 2020 13:42 BST
Comments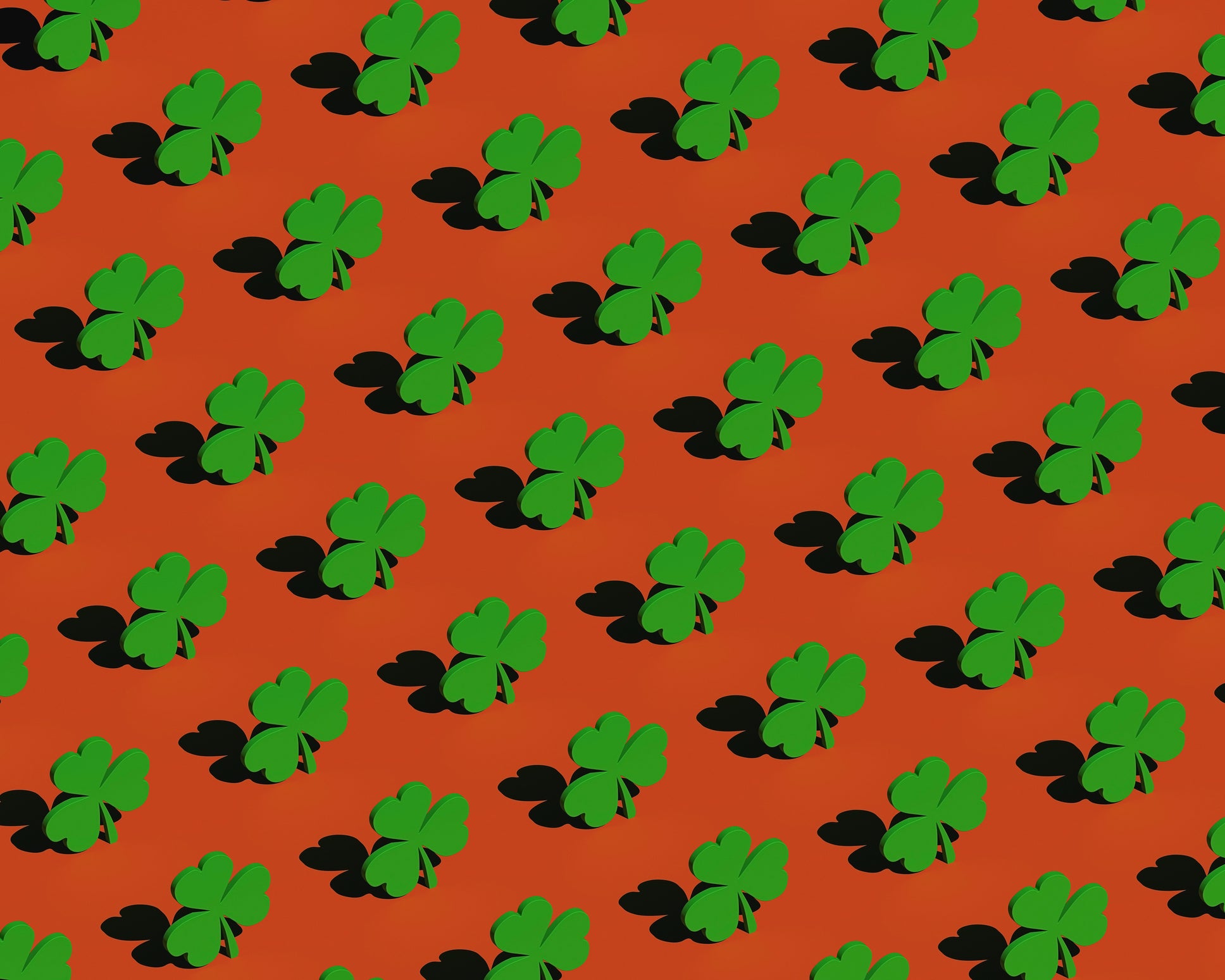 Last week, Angela Missoni took a walk in the garden of her house in Sumirago, a snug town in Italy about an hour northwest of Milan. After a month in isolation, a difficult morning on Zoom and a steady drumbeat of bad tidings for business, she needed some air.
"You can imagine the kind of board meetings we have been having," says Missoni, the creative director of a label founded by her parents, Ottavio and Rosita, in 1953. "It has been kind of intense."
Missoni is a charismatic woman with an easy smile, a mane of dark curls and a disarming earth-mother air. Yet she is also a hardheaded businesswoman, one who has driven the global growth of her family enterprise.
She is not, in other words, a woo-woo.
And yet when, on her walk in the garden, she spotted a four-leaf clover in the grass, she was struck by a premonition, she says. Despite the gloom, the grim economic forecast, the generalised terrors harassing a world consumed by the coronavirus, all, she felt, would be well.
"To have found one right after this meeting, I suddenly thought, 'OK, that's a very good sign,'" Missoni, 62, says by phone. "You know, as soon as you smile, already your whole body is benefiting from your state of mind."
Both social and medical science have long correlated stressful conditions with upticks in magical thinking. And yet there are discernible beneficial effects to be found in our fascination with talismans, luck charms, rituals and that grab bag of superstitious acts we sometimes reach for to ward off the caprices of fate.
"The main purpose of everyday superstition is to give a sense of control in circumstances where it's lacking," says Stuart Vyse, a psychologist and author.
Vyse's latest book, Superstition: A Very Short Introduction, is an example of destiny's heedlessness of everyday human concerns. Published in March, it made it into bookstores just in time for the coronavirus to shut down nonessential businesses.
"The very nature of this epidemic is one of uncertainty, not knowing whether you have come into contact with the virus," Vyse says. "So, this circumstance is a perfect one in which to grasp for something that can't have a real effect – because there is no real magic in the world – but that supports a psychological feeling that you have taken some action, done some small thing to regain control."
Control, of course, is what we lack at a time of ambiguous and daily evolving governmental guidelines, with the enforced passivity of sheltering in place.
It turns out that, even after you have knitted, darned, worked crosswords, built jigsaw puzzles, rearranged your sock drawer and participated in enough virtual meetings to make you long for a time when the disembodied people on screen were attached to limbs and torsos, anxiety still manages to creep in. Like a mephitic vapour from a sword-and-sandals epic, it slips under the door frame and into your head. It is then that people reach for the worry beads.
As a child growing up in Rome, Francesca Amfitheatrof, the artistic director of watches and jewellery for Louis Vuitton, was terrified of putting her hand in the city's fabled Mouth of Truth, a monumental mask set into a wall outside the 11th-century Basilica of Santa Maria in Cosmedin.
"Legend has it that, if you told lies, it would bite off your fingers," Amfitheatrof says from her house in Connecticut, where she is staying during the pandemic with her husband and two children.
At her bedside there, Amfitheatrof, 51, keeps a pendant version of the Bocca della Verita, as the mask is known in Italian, part of a necklace once belonging to an aunt, a "true, original Seventies Cali hippie" who later relocated to Rome.
"I loved my Aunt Stella, and I keep this necklace next to the bed because I feel she protects me," Amfitheatrof says, adding that she considers the talisman a shield not only from "the virus but from this sense that there are people bending truth now for gains that are not acceptable".
On the walls of her Berlin apartment, Tara Reddi, an art dealer, has arranged a collection of ex-votos, votive offerings customarily associated with divine intervention in calamities. Except during the hand washing that has taken on its own ritual qualities during the pandemic, she never removes her mother's lucky bloodstone signet ring.
"My mother survived World War II and knew what sacrifice and hardship meant," says Reddi, 64, who maintains a semiregular isolation diary on Instagram (@tkr340) that she uses to face down the demons of loneliness with humour and elaborate domestic rituals.
Ever since the coronavirus was first identified in the USA, Peter Speliopoulos, 59, a ceramic artist and the former creative director at Donna Karan, has chosen to wear a 1930s ring by the Zuni carver Leekya Deyuse. The ring of turquoise, a stone said to have healing powers, depicts a snake and is always worn, superstitiously, by Speliopoulos "with the head facing out" for added protection.
Recently Catherine Kitz, 60, the events services manager at the Oakland Museum in California, has found herself transferring from bag to wallet to backpack a single lucky dollar folded into a triangle – an adaptation of a South Asian Muslim custom for safeguarding travellers – given to her years ago by a friend.
And Sheila Donnelly, the owner of a public relations agency who is in her sixties and lives on the Hawaiian island of Oahu with her husband, writer Paul Theroux, carries a casino chip from Macao that she rubs to bestow luck on those around her, as well as to invoke the guardianship of her Chinese ancestors.
For Siddhartha Shukla, the chief brand officer at the fashion company Theory, the talisman for these parlous times is a miniature devotional prayer book of silver, dedicated to the Hindu monkey god Hanuman, a gift from his mother.
"It was made by a silversmith in India, and it fits in the palm of my hand," says Shukla, 41. "Hanuman represents strength, perseverance and devotion, and it has been a constant reminder of those qualities" as well as a way of keeping his mother near him.
"Yes, I have my personal talisman," Tommaso Sacchi, the deputy mayor for culture, fashion and design of Florence, Italy, wrote in a recent email, a day after Pope Francis celebrated Mass in an eerily vacant St Peter's Square.
"It is a book that gives me the courage to live through these horrible days of fighting the virus," Sacchi, 37, says of a privately printed volume of memories of the Second World War, written by a 22-year-old partisan fighting in the hills of northern Italy. "My luck charm is the book of this old man," Sacchi says, meaning his 98-year-old grandfather, Edoardo Sacchi. "In this time, we give renewed value to our roots, our grannies and grandpas, the most fragile elements of this whole horrible attack."
In a sense, Sacchi's luck charm, rooted as it is in an unlikely tale of survival, is more rational than most. Yet it is not fundamentally removed from the widespread custom of bypassing a 13th floor in elevators and high-rises, knocking on wood or not walking under ladders. Millions of us, despite knowing them to be irrational, daily abide by quirky yet soothing rituals.
"When I left New York for Canada to quarantine for an indefinite amount of time, there was only one thing I consciously took as a good luck charm of sorts," says Emily Bode, 30, a menswear designer, referring to her grandmother's red zip-up ski sweater. "I always make sure I wear it on a plane or have it in my purse. It's comforting for me to have something that not only have I loved for over 15 years but that has been a part of my mother's entire life and my late grandmother's."
Continuity, on a global scale, has rarely felt more fragile than during the pandemic, according to Jane Risen, a professor of behavioural science at the University of Chicago Booth School of Business. "We like to be able to predict and control our environments, and even an illusory sense of predictability is better than not having any," she says. "People are looking for anything to stabilise themselves."
Even so simple a symbolic gesture as touching one's heart after hand washing, she adds, can be seen as a form of sympathetic magic.
And that, says Stacy Rapp, 46, the head witch at Enchantments, a decades-old occult supplies store in New York, is just what we need. "Everyone is sitting there and freaking out in their own little houses," she says.
So why not light a candle? Lighting a candle is important in many religious traditions as an offering to the universe or for connecting with a higher power, Rapp notes.
"Candle magic is accessible to everyone, and it's a way to stay calm," she says. "That's important because, at the moment, our biggest enemy is fear."
© The New York Times
Join our commenting forum
Join thought-provoking conversations, follow other Independent readers and see their replies