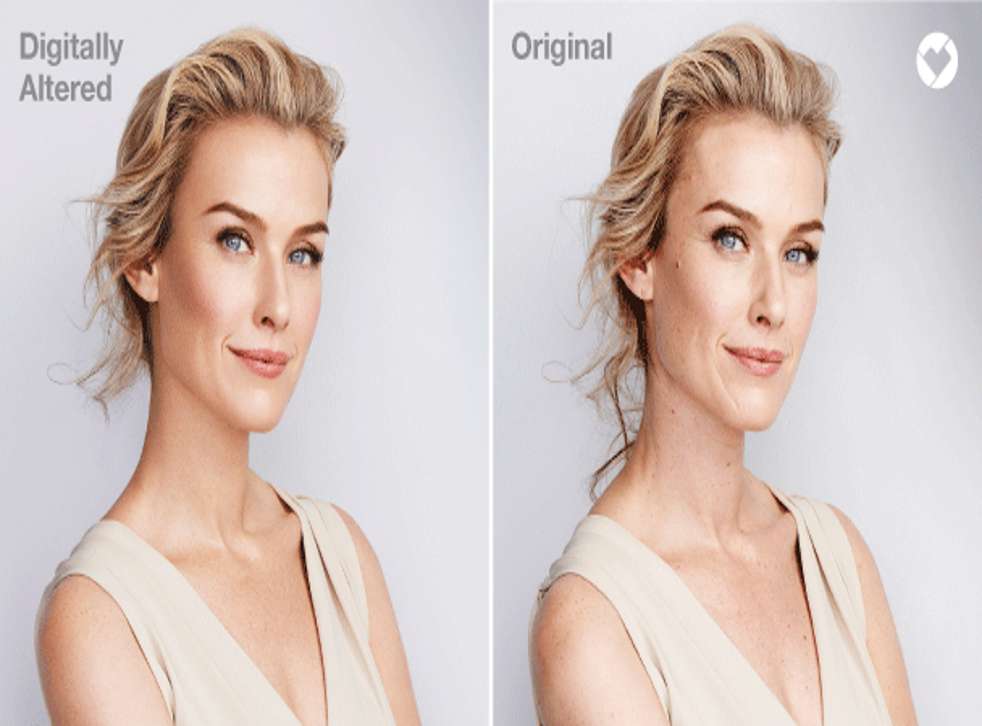 CVS bans Photoshopped make-up and beauty imagery
This is huge
Chelsea Ritschel
in New York
Monday 15 January 2018 22:30 Comments
Consumers have made it clear that they no longer want to see photoshopped or retouched advertising - and brands are finally listening.
US drug-store giant CVS is the most recent company to announce an end to photoshopped advertisements - and the decision by America's largest drugstore chain has the potential to influence other companies to do the same.
Announcing the change, CVS Pharmacy President Helena Foulkes said: As a woman, mother and president of a retail business whose customers predominantly are women, I realise we have a responsibility to think about the messages we send to the customers we reach each day."
Foulkes continued: "The connection between the propagation of unrealistic body images and negative health effects, especially in girls and young women, has been established. As a purpose-led company, we strive to do our best to assure all of the messages we are sending to our customers reflect our purpose of helping people on their path to better health."
In order to accomplish this, the drug-store company has announced a ban on photo manipulation on makeup marketing and promotional displays in-store, websites, social media and any marketing materials.
However, the company is also urging brands sold in their stores to do the same - or face repercussions.
According to the press release: "As part of this initiative, transparency for beauty imagery that has been materially altered will be required by the end of 2020," meaning the brands can either follow CVS's lead and discontinue the use of photoshopping and image altering, or CVS will place alert labels on their images.
The decision, which was made "in an effort to lead positive change around transparency in beauty as well as to allow customers to differentiate between authentic and materially altered imagery," according to the press release, is huge considering the 9,600 CVS stores nationwide.
With brands and beauty suppliers such as Procter & Gamble, Johnson & Johnson, Unilever, L'Oreal, Maybelline and CoverGirl owner Coty sold in CVS stores, the move calls on these brands to also implement these changes.
And as one of the nation's largest beauty product sellers, with women making up 80 per cent of the brand's consumers, CVS's choice is an important step in creating a transparent future where unrealistic beauty standards are not reinforced.
Register for free to continue reading
Registration is a free and easy way to support our truly independent journalism
By registering, you will also enjoy limited access to Premium articles, exclusive newsletters, commenting, and virtual events with our leading journalists
Already have an account? sign in
Join our new commenting forum
Join thought-provoking conversations, follow other Independent readers and see their replies