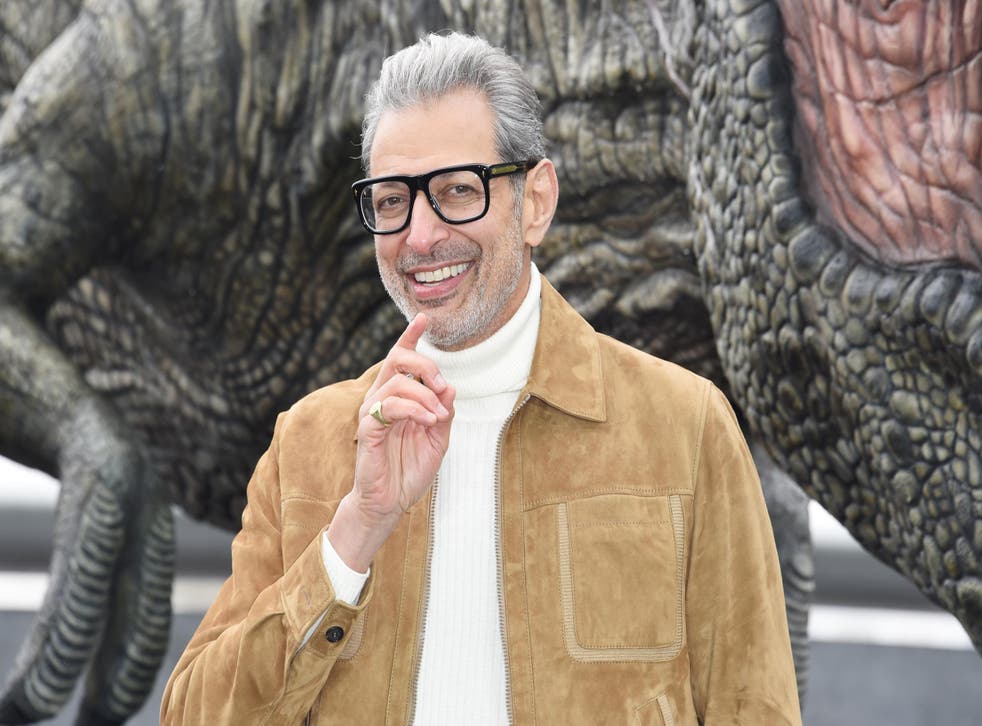 Jeff Goldblum reveals he has a hand fetish, saying: 'I'm a little bit of a connoisseur'
'What I find as thrilling as anything, the meeting of hands'
Jeff Goldblum has revealed he considers himself somewhat of a hands "connoisseur" and "fetishist".
The Jurassic Park actor opened up about his sexual desires during an interview with singer Gregory Porter on his new podcast, The Hang.
During a teaser trailer of the interview with Porter – which is available to listen to in full from 8 August – Goldblum commented that the interviewer had "beautiful hands".
"Look at the fingernails! I'm a little bit of a connoisseur and a fetishist about... look at your long rectangular nail beds that are so glorious," he continued.
Porter, who met the 66-year-old actor through their mutual love of jazz music, recalled his youth and holding hands with a ex girlfriend, prompting Goldblum to add: "Well, that's a big part of love making to me.
The Hoxton Dungeon Suite fetish hotel - In pictures

Show all 6
"I mean, whatever love making is.
"What I find as thrilling as anything, the meeting of hands. If I like them and am excited by them and their hands and they're accepting and liking of my hands and people, as you know, can touch hands in their thousand points of sensitivity in each part of the hand and fingertip."
The actor added that to "have intercourse manually like that can be infinitely mysterious and satisfying".
Goldblum's comments come days after he appeared to reveal his fascination with hands during an interview with Stephen Colbert on the presenter's television programme, Late Night Stephen Colbert.
Moments after sitting down for his interview with Colbert, the actor looks to be transfixed with the 55-year-old presenter's hands.
"What happened to your finger?" Goldblum asked, his eyes focussing on the TV star's digits, before Colbert explained that he hurt his left index finger on a recent fishing trip.
The actor has spoken about sex and intimacy on several occasions in the past.
Last year, Goldblum opened up about his flirtatious behaviour in an interview with GQ magazine.
"Yes, I am a flirt probably," he told the publication. "But I hope not in a way that would violate my otherwise deep devotion to my sweet wife (Olympic gymnast Emilie Livingston)."
Support free-thinking journalism and attend Independent events
Seemingly referring to the #MeToo movement, launched in 2006 by activist Tarana Burke to campaign against sexual assault and harassment, the star added: "With the climate as it is, and with the page turned as it should be in Hollywood now, one has to be vigilant.
"Never would I want to do anything that is disrespectful or diminishing and I am more aware of that now than ever.
"I hope I have always amplified people's enjoyment rather than abuse it. It was never creepy and I hope my ways have been gracious and full of good will. And so far, it still feels like I can be me."
Join our new commenting forum
Join thought-provoking conversations, follow other Independent readers and see their replies