The Independent's journalism is supported by our readers. When you purchase through links on our site, we may earn commission.
'A simple, kind, quiet life of Earth-friendly living appeals': Design-led, eco home updates
I'd love to live in an eco pod somewhere far away, but failing that here are some changes to make around your home to make it a bit more green, writes Anya Cooklin-Lofting
Sunday 18 April 2021 00:01 Comments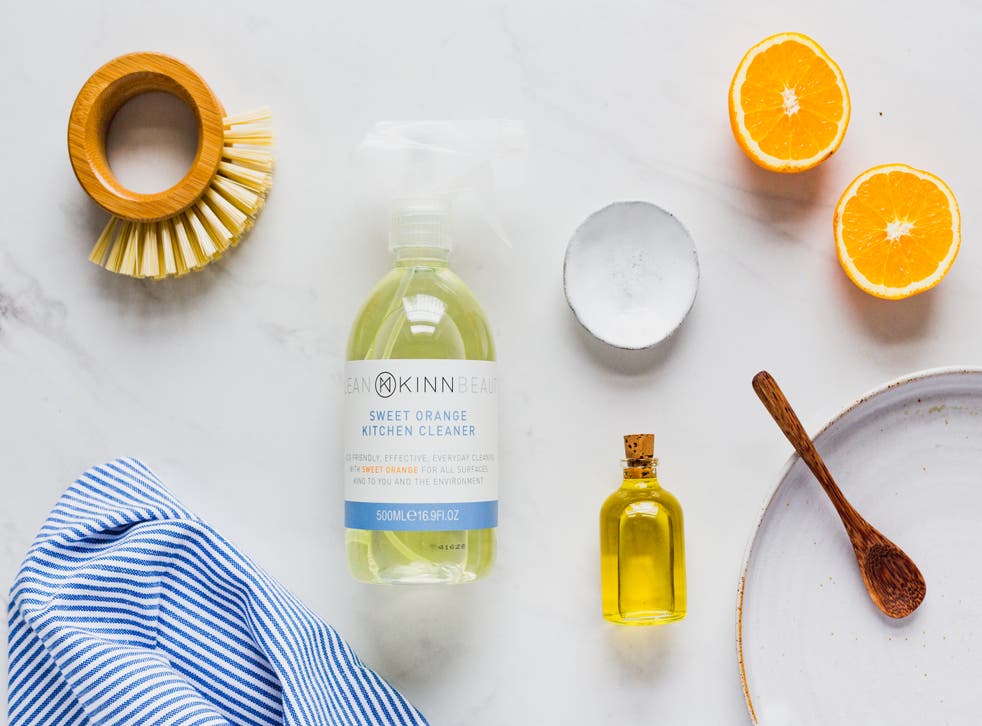 If it were up to me, I'd live in an eco pod high up in some distant hills with nothing but a weekly food market (and maybe a good hairdresser) within hiking distance. Although this is likely my anxiety at the easing of lockdown talking, the more I think about it, a simple, kind, quiet life of Earth-friendly living appeals. Oh, and wifi. The pod must have wifi.
Of course, I'd miss friends and family dreadfully, and the winters would surely be arduous. Perhaps instead, a few eco-updates to my current flat (in the distant hills of north London) will suffice. Luckily, I've been keeping my eyes trained on the gloriously eco-friendly, design-led launches from some great homewares companies doing their bit to give all our homes that eco pod feel. On this occasion, I won't be directing you to the best spots to pick up a sprawling Alpine view or neighbours that watch TV below 80 decibels. That's for another column.
Read More:
Our sofas have taken a hit this year, whether we've been working from them or spending long evenings worrying into them, watching the latest wrist-slapper about the ways we're causing irrecoverable damage to the planet (and rightly so). Luckily, some sofa companies have launched eco-friendly options, making our hunt for the perfect eco-pod-able sofa more fruitful. Sofology's (www.sofology.co.uk) first-ever sustainable sofa, the Pioneer, features 100 per cent recyclable springs, sustainably sourced timber, fabric made using recycled yarns, as well as seat cushions made from Quallofil Blue, an innovative fibre manufactured using recycled plastics. Maker&Son (www.makerandson.com), another sofa and chair company, has also launched an eco range called Hero, a collection of seating options that are entirely natural and vegan-friendly.
Bedding companies, too, are offering some delightfully decorative eco options. Sheridan (www.sheridanaustralia.co.uk), an Australian homewares brand, has launched a fun, chintzy new quilt cover set called Silvana. It's made from 100 per cent certified organic cotton, the manufacturing of which, according to the Soil Association (www.soilassociation.org), produces 46 per cent less greenhouse gas than non-organic cotton.
It's no secret that my obsession with glass goes far beyond the varieties in form and colour available from brands like LSA International (www.lsa-international.com) and La Soufflerie (www.lasoufflerie.com). The eco credentials of glass are unrivalled – the material can be endlessly recycled while retaining its clarity, and there are so many available options. LSA International's Canopy collection is handblown using recycled bottles, Kalinko's Zomi glassware is handblown from the recycled glass from construction sites and beverage companies just outside Yangon, Myanmar, and Rockett St George's latest glass kitchenware has brass accents that are also recyclable.
Read More:
It feels disingenuous to clean your eco-friendly home with harsh, harmful chemicals, so a final flourish for the eco pod should really be some plant-based, eco cleaning solutions. Kinn Living, (www.kinn-living.com) is a family-run, eco-friendly cleaning company creating effective laundry, cleaning, and anti-bacterial products that are free from petrochemicals, phosphates, enzymes, synthetic fragrances, animal by-products, harsh chemicals, and dyes, and are not tested on animals. The cherry on the top (as if this couldn't be a more intuitive and obvious way to clean our acts up…) is that the bottles are beautifully designed, perfect for display in your Insta-worthy eco pod utility room. The fantasy expands...
Register for free to continue reading
Registration is a free and easy way to support our truly independent journalism
By registering, you will also enjoy limited access to Premium articles, exclusive newsletters, commenting, and virtual events with our leading journalists
Already have an account? sign in
Register for free to continue reading
Registration is a free and easy way to support our truly independent journalism
By registering, you will also enjoy limited access to Premium articles, exclusive newsletters, commenting, and virtual events with our leading journalists
Already have an account? sign in
Join our new commenting forum
Join thought-provoking conversations, follow other Independent readers and see their replies