Why forgotten furniture is having a revival
It's time to raid your nearest antique store, as furniture from yesteryear is back in style, writes Anya Cooklin-Lofting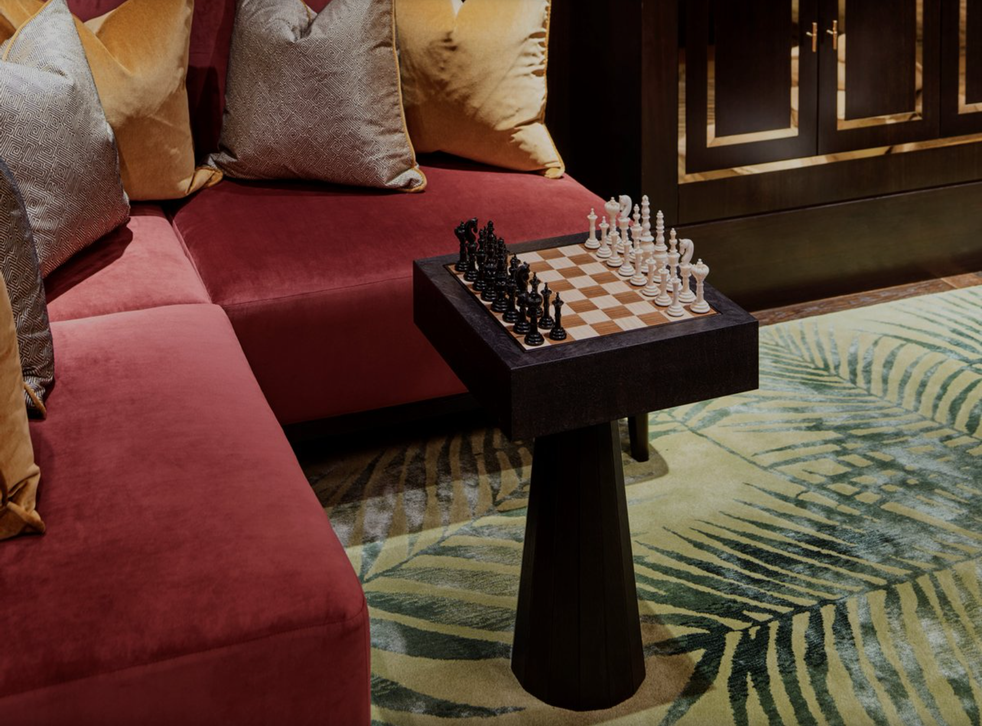 It's common these days to hear that a particular style of furniture, colour or fabric is "in" or "out". Usually, the speaker is referring to the fleeting trends that come and go with the seasons; those that will resurface next AW or may roll around again in a few decades, such as the super-Seventies statement carpet revival or the return of electric eighties neon. However, some furniture falls out of favour for longer than a mere lifetime, returning only in rare, mirage-like glimpses in rooms considered eccentric, quirky, or (gasp) old-fashioned.
Forgotten styles of furniture are like long-neglected manners or social customs. They feel at once entirely alien, even obscure, yet uncannily reflective of something very human. A well-known example of a piece of furniture that remains steeped in its history, frequently seen in contemporary homes for its anachronistic quality, is the chaise longue (or recamier). Despite its initial popularity in 16th-century France, the elegant silhouette of a chaise longue complete with its twisted, low backrest and detailed feet can be found in many sofa retailers today. Henriette von Stockhausen, co-founder of VSP Interiors, an interior design firm, says, "ladies used to spend a lot more time in their bedrooms atop chaise longues in their finery. Now, this is no longer the case, and the seating style has been appropriated into other rooms in today's homes". She suggests sourcing one of your own for use in a bathroom, helping to bring some warmth to the otherwise stark space.
"There are so many great dealers out there at the moment specialising in all manner of weird and wonderful 'forgotten' curiosities," says interior designer Matthew Williamson, "but I am loving the revival of the occasional chair, be it a chaise longue or a bergère, to enliven any corner." Williamson also suggests that perhaps this recent spike in requests for occasional chairs amongst his clients may be the product of a lockdown spent in search of limitless cosy corners, but believes their return to contemporary interiors is a vital part of the forgotten furniture revival, characterised by a collective need to create unique, personality-laden spaces.
Just 200 years on from the invention of the chaise longue, you only need to read an Austen novel to comprehend the prevalence of games tables in 18th-century drawing rooms. A hotly anticipated social event was gathering for games after dinner, and we appear to be hankering for the ritual and tactility that such tables provide in these strange times. According to Charu Gandhi, founder of interior design studio Elicyon, there has been increased interest amongst her clientele for games tables not dissimilar to the originals. Recently, Elicyon has partnered with British furniture maker Thomas James to design a bespoke chess table for Chelsea Barracks, the prestigious residential development in London. The understated, compact table features an inlaid wooden board and hidden drawers for the pieces when they aren't in play.
The 18th century also saw the rise in popularity of upholstered fireplace fenders, which are finding their way back into place before some of the most marvellous fireplaces in the country. Owen Pacey, the founder of Renaissance London, a fireplace reproduction specialist in Shoreditch, has several options in stock at the moment, including an original Victorian model featuring jade green leather upholstery as well as an ornate iron piece dating back to 1780. Pacey says: "We've started to really appreciate time at home, so adding unexpected vintage or antique details can really add to the cosiness, especially throughout the winter. Opting for fenders is a great way to give your fireplace even more of a presence in any room."
Speeding closer still to the present day, Camilla Clarke, creative director at interior design firm Albion Nord, has seen a spike in demand for antique dowry boxes or hope chests, which fell out of use a recently as the 1950s. "These pieces of furniture were traditionally used to collect household items for young women in anticipation of married life," says Clarke, adding, "we are seeing more and more dowry boxes at antique fairs and stocked with online dealers." She believes that these rather emotive items can be given a new lease of life in the modern home, saying, "not only are they great for storage, but some of them are so beautifully hand-painted and often personalised to their former owner, giving them even more character and charm in a modern home."
So next time you find yourself scrolling through online dealers' listings or wandering the aisles of an antiques fair (we can dream!), why not try to spot some anachronisms amongst the bric-a-brac and bring something of the forgotten into the realm of the remembered. Next on my shopping list: a telephone table.
Register for free to continue reading
Registration is a free and easy way to support our truly independent journalism
By registering, you will also enjoy limited access to Premium articles, exclusive newsletters, commenting, and virtual events with our leading journalists
Already have an account? sign in
Register for free to continue reading
Registration is a free and easy way to support our truly independent journalism
By registering, you will also enjoy limited access to Premium articles, exclusive newsletters, commenting, and virtual events with our leading journalists
Already have an account? sign in
Join our new commenting forum
Join thought-provoking conversations, follow other Independent readers and see their replies