The Independent's journalism is supported by our readers. When you purchase through links on our site, we may earn commission.
Revamp your interiors with Mrs Hinch's new Tesco homeware collection
Wednesday 17 March 2021 11:33 GMT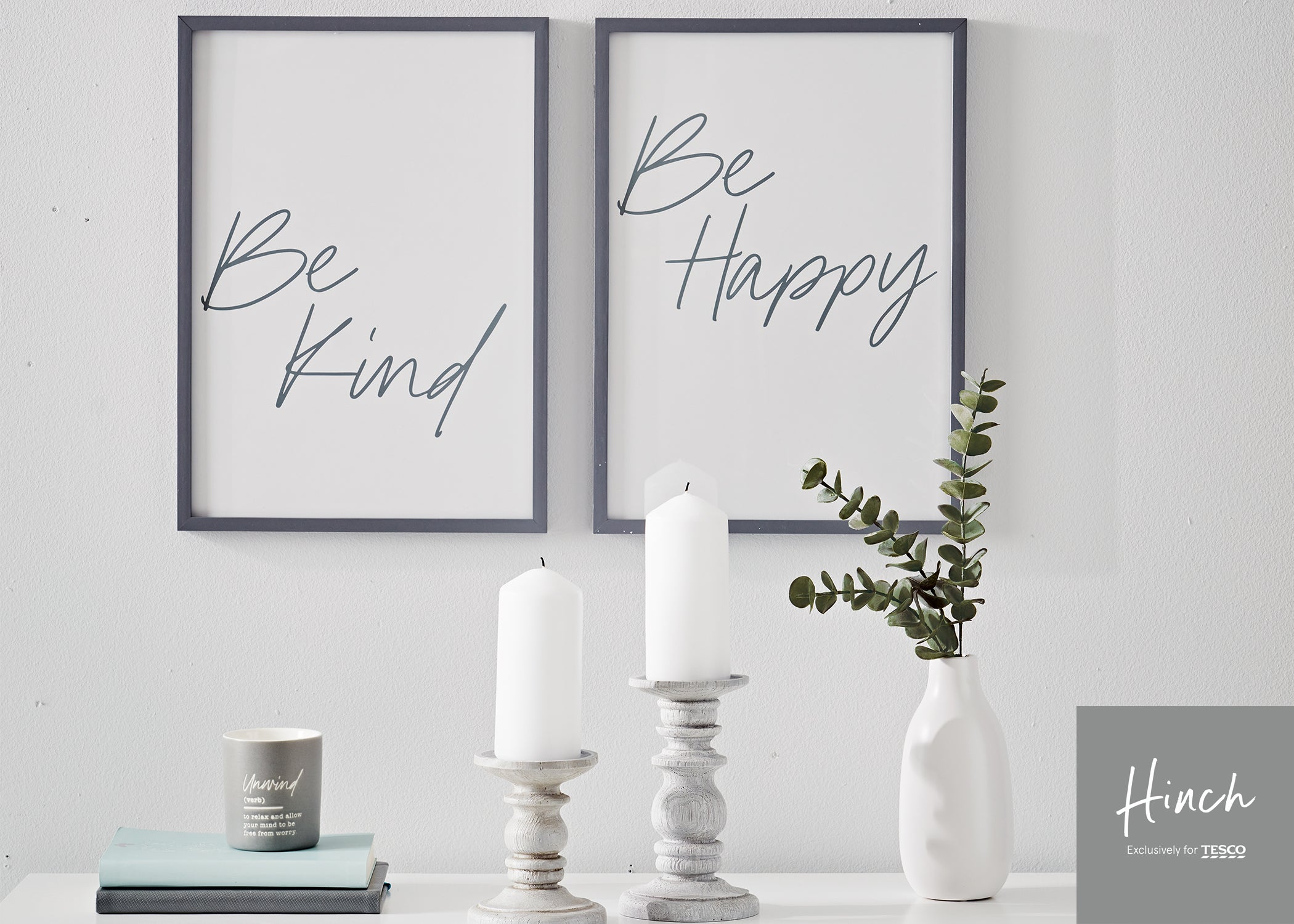 We've never spent as much time at home as we have over the past year. While home was once a place we laid our heads between commuting, trips to the pub and well-meaning gym sessions, it has now become all encompassing. It is our ultimate sanctuary - a safe haven from which to weather the storm of the pandemic, our office – for those of us able to do our jobs from home – our cinema, our children's nursery, our date night venue and our home spa.
That's a lot of expectation to place on one building. Without the external stimuli of holidays, real life colleagues and with being constantly faced with starting at our own image – and backdrop – while on numerous Zoom meetings, it makes sense that we'd want to give our houses a little makeover now more than ever.
Home renovations soared in 2020. Furniture and hardware retailers reported record sales at the tail end of the year as many of us tried our hand at DIY as a way to pass the time, keep active and of course spruce up our surroundings. And this year looks to be no different.
Cleaning sensation Sophie Hinchliffe (also known by her Instagram name, Mrs Hinch), has always espoused the value of a clean and cared for home. Her nifty tips and recommendations for keeping your home impeccable that she shares with her 4m followers have proven an enormous success.
In 2019, Hinchliffe authored a book, Hinch Yourself Happy, in which she revealed her ultimate cleaning tips and described her home as meaning "everything" to her. "It means safety and cosiness and happiness," she wrote. Never have such words rung more true than during our current predicament.
If you've always been a fan of Mrs Hinch's immaculate home, she has just partnered with Tesco to launch an exclusive homeware collection so we can all get our hands on a piece of stylish Hinch-approved merchandise.
Fans of the so-called cleanfluencer will be thrilled to see that the 34-piece collection is exactly what we'd expect from her signature aesthetic, with a grey-dominated colour palette that includes flashes of silver, clean whites and timeless wood detailing.. And what's more, prices start at just £1.50.
For the bedroom
It may be March, but us Brits know all too well that a snug bed setup is a necessity until at least mid-May in the UK. Thankfully, Mrs Hinch knows all about this, and her bedding collection for Tesco includes this oversized white seersucker duvet cover (£26). Perfect for adding a bit of texture to your bedding, the classic design with delicate rushing will transform your bed into a cosy haven so you really will feel like you're on cloud nine. It is also available in silver.
For the final touch, Mrs Hinch's soft quilted velvet bedspread (£35) adds a luxurious touch to your night-time setup. Fold it along the foot of the bed for the finishing touch to your look and enjoy the fabric's sheen as it catches the light.
For the bathroom
Mrs Hinch's bathroom collection centres around a ceramic and wood theme, keeping true to her famous love of every shade of grey imaginable, and lending a modern twist to our washing space.
The collection includes a soap dish (£4) and soap dispenser (£5); a tumbler (£4) and a toilet brush (£12) so you can ensure all your bathroom accessories coorindate.
The matte finish avoids those tricky-to-remove water marks and the bamboo detailing brings an injection of the natural world in.
Tidy away your makeup bits and bobs in a set of adorable French country house-style drawers (£12) that fit neatly on top of any surface.
And, of course, the ultimate bathroom essentials: plush towels (£8) with which to swaddle yourself after a long, hot bath. These super-soft ones are cotton rich with an absorbent finish.
For the home office
Fancy sprucing up your Zoom background with some foliage and a trendy gallery wall? Mrs Hinch has you covered. With inspirational quote wall art (£8), classic wooden photo frames (£6), and realistic artificial greenery (£10) in chic white pots (that will not expose your lackadaisical approach to watering to all your colleagues), your home office will be spruced in no time.
With expert tidying skills like Hinchliffe's, any collaboration would of course include natty organisers – and the Tesco range does not disappoint, offering drawer organisers (£10) and tote baskets (£10) to boot. Clear away your clutter in no time.
For the kitchen
If you're looking to bring a bit of the Mrs Hinch style into your home but aren't ready for a total transformation, look no further than the kitchen essentials, from sweet slogan mugs (£3) to patterned oven gloves (£5) and chic tea towels (£5).
With table candles having an Instagram revival of late, a set of these large wooden candle holders (£6) would be the perfect finishing touch to any kitchen island.
Explore the Mrs Hinch's Tesco homeware collection on Tesco.com