More Britons than ever to ditch alcohol for dry January, finds study
With one in five feeling concerned about their pandemic drinking habits, a record number are going sober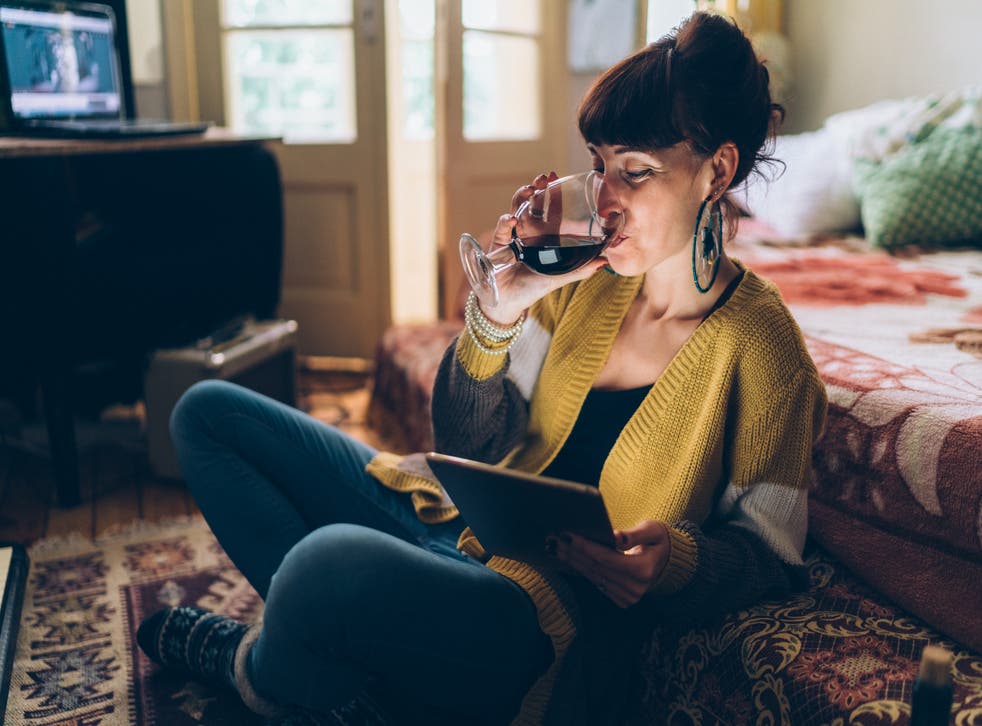 Alcohol consumption has been at an all-time high this year, but research shows a record number of Britons are going sober for dry January.
According to a poll by Alcohol Change UK, more than 6.5 million adults intend to participate in dry January – up from 3.9 million last year - with sales of "no and low" alcohol alternatives set to soar.
It comes as research shows one in five of us have felt concerned about the amount we have been drinking since Covid-19 restrictions began in March, with a quarter of Britons admitting to drinking more often as well as earlier in the day "to try and cope".
Dr Richard Piper, chief executive of Alcohol Change UK - the charity behind dry January – admits the global pandemic has had a negative effect on our drinking habits.
He added: "2020 has been a year like no other. Many of us have spent the year stressed, scared and tired. When things get tough, we can find ourselves slipping into drinking habits we wish we could break."
The dry January campaign aims to encourage abstinence at the start of the New Year and was launched in 2013 – initially attracting just 4,000 people.
It has since become a regular post-Christmas fixture, with Public Health England joining as a partner 2015 and more than 100,000 signing up to the campaign last year.
With countless benefits to giving up alcohol - from better skin, to improved liver function and circulation - many are either quitting booze altogether or opting for "nolo" alcohol drinks - those that are either alcohol- free or low ABV.
Just this year, Warner's unveiled an alcohol-free line of gins, while Thatcher's has released a non-alcoholic cider and the alcohol-free version of Guinness is set to hit stores in 2021.
Bacardi, owner of brands such as Bombay Sapphire and Grey Goose vodka, forecasts a 400 per cent growth in the low ABV sector by 2024.
Brenda Fiala, global vice president, strategic insights and analytics for Bacardi, believes the pandemic has had a direct result on the rising popularity of "nolo" drinks.
She said: "Western Europe… is becoming the "nolo" capital of the world. As lockdown impacted our lives and routines, not only did people begin to seek out lower-ABV cocktails, they also began enjoying cocktails a little earlier than usual and began experimenting with longer drinks and alcohol-free options. That meant mindful drinking really took off and it's here to stay."
And the Portman Group - the social responsibility and regulatory body for alcohol in the UK – agrees.
They admitted that ongoing Covid restrictions and curfews had lead to an increased demand for hangover-free options from the supermarket and corner shop.
Its research reveals that almost two-thirds of UK adults (62.5 per cent) have tried beers, wines or spirits in the "nolo" drinks category, while a quarter (25 per cent) of drinkers consider themselves to be semi-regular consumers of low and no alcohol beverages.
"Lockdowns and the tier system have given Britons cause to consider their alcohol consumption, with many drinking less than ever before," said the Portman Group chief executive, John Timothy. "Low and no alcohol alternatives offer the perfect balance of replicating the atmosphere created by alcohol without any of the associated risks."
Alcoholics Anonymous helpline is open 24/7 on 0800 9177 650. If you would prefer, you can also email them at help@aamail.org or live chat via their website at www.alcoholics-anonymous.org.uk.
Drinkline, a free, confidential helpline for people who are concerned about their drinking, or someone else's. Call 0300 123 1110 (weekdays 9am–8pm, weekends 11am–4pm).
Register for free to continue reading
Registration is a free and easy way to support our truly independent journalism
By registering, you will also enjoy limited access to Premium articles, exclusive newsletters, commenting, and virtual events with our leading journalists
Already have an account? sign in
Register for free to continue reading
Registration is a free and easy way to support our truly independent journalism
By registering, you will also enjoy limited access to Premium articles, exclusive newsletters, commenting, and virtual events with our leading journalists
Already have an account? sign in
Join our new commenting forum
Join thought-provoking conversations, follow other Independent readers and see their replies