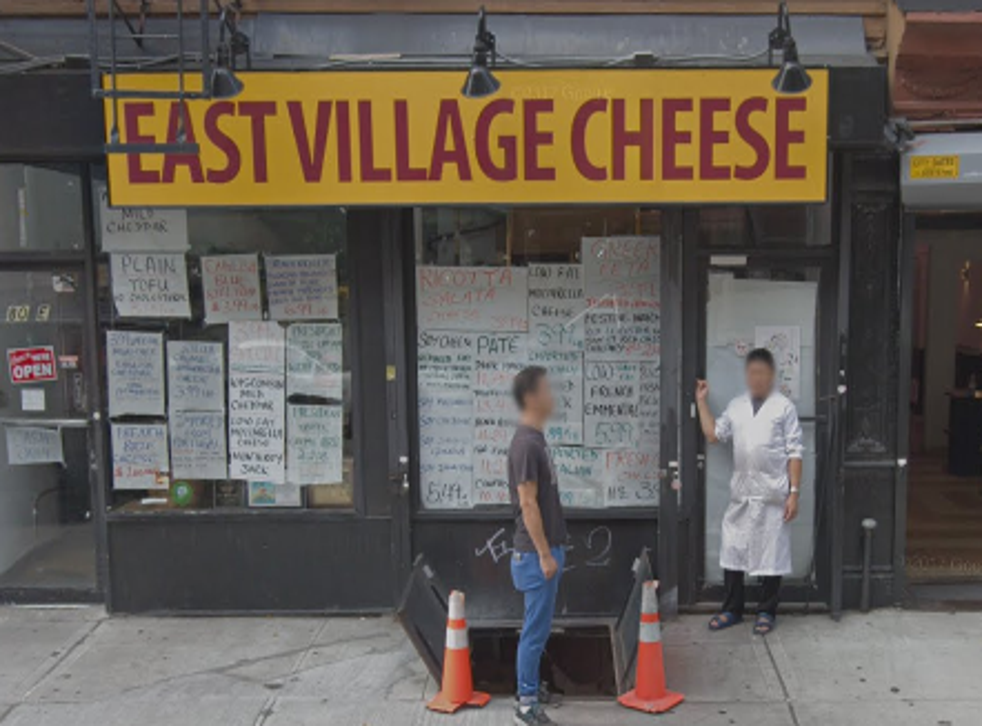 East Village Cheese store which shut down with mountains of cheese still inside is stinking up New York
A cheese shop which shuttered at the start of the month with mountains of cheese still inside is now stinking up a block of New York City.
The story, called East Village Cheese, is no-frills fromage store which sold the usual classics along with more exotic options. That was, until two weeks ago - when the owner disappeared into thin air.
According to Susan, an employee at East Village Hats, which occupies the space next door to the cheese shop, "They just didn't come back the next day."
Odd, yes, but not too bizarre considering this is the East Village we are talking about where high rents force established stores out on a monthly basiss.
But as the three-week mark inches closer, it appears the owners aren't planning on returning at all, and the cheese smell is threatening to turn into a problem.
Susan "doesn't know what happened beyond that they didn't pay their rent and electricity," but the smell is already seeping through into the shop.
"You can smell things through the walls and ceilings. Because we are right next door and the walls are so thin, the smell is getting stronger."
Convoluted New York City laws regarding tenants and rent means that it's difficult to gain access to the store to remove the rotting goods.
Susan said "they'll eventually have to call a health inspector because it doesn't look like the landlord will be able to get in otherwise because it is not the same as trying to evict someone. This is a business."
Fortunately, the smelly situation hasn't affected business at all for the East Village hat shop - at least not yet.
According to Susan, business at East Village Hats has actually been increasing, thanks in part to the curious New Yorkers stopping by to see if they can get a whiff of rotting cheese.
Only in New York.
UPDATE: On Friday afternoon locals said the locks had been broken on the business, and that - hopefully - the stinky cheese was about to be removed.
Join our new commenting forum
Join thought-provoking conversations, follow other Independent readers and see their replies