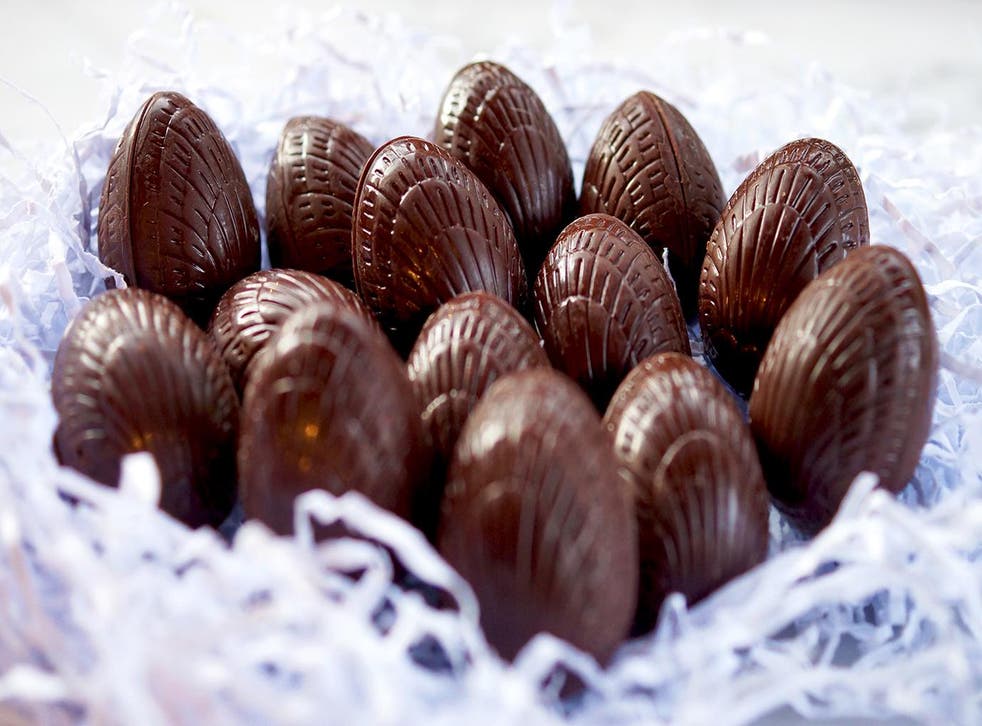 Nine best things to do over Easter weekend
Get cracking and make the most of the four-day weekend
We all know the real meaning of Easter, but alongside the religious significance comes the opportunity to eat loads of good food, see family and friends and - perhaps best of all - a four-day weekend.
But four days is a lot of time to fill and there's only so long one person can spend eating Easter eggs on the sofa before one starts to feel somewhat unwell (we've all been there).
Thank goodness, then, that there are all sorts of fun events and happenings occurring all over the UK to keep you entertained this Easter.
Whether you want to party, burn off the chocolate or hunt for more (we're not judging), there's something for everyone this Easter.
Here's our pick of the best Easter weekend events:
1. Pop Brixton Big Egg Hunt, Brixton, London
The popular South London haunt is hosting an Easter Egg hunt featuring magicians, street performers, face painters and craft activities for kids and parents alike. When night descends, Midnight Riot Records will take over with an afterparty for adults - it is a long weekend after all...
Free entry, Easter Sunday, 10am - 11pm
2. Easter Hip Hop Party, The Pen and Pencil, Manchester
Mad Men-inspired bar and eatery The Pen and Pencil is set to host an all-day session filled with bottomless food, Easter drinks, and plenty of dancing this Easter Sunday. There'll be unlimited food and drink at lunchtime for £35 per person, and in the evening there'll be a DJ-set and Easter-themed cocktails.
3. Christathon X, London
A pub crawl with a twist - the "Crucifixion-themed fancy dress pub crawl event" sees participants dress up as Jesus Christ, and this year is the tenth anniversary. Participants are asked for a small donation to raise money for charity.
Starts at the Trinity pub, Borough High Street, Easter Sunday, 1.45pm
4. Taste Chocolate Festival, Bristol
With over 30 exhibitors showcasing indulgent, beautifully-crafted chocolates, cakes, patisserie, churros, wine, chocolate ale, liqueurs, hot chocolate and of course, Easter eggs, this is one for the real chocolate-lovers.
The Harbour Hotel, Bristol, Easter Saturday and Sunday
5. St Pancras International Station-Wide Easter Egg Hunt, London
Easter eggs with special codes will be hidden around several of the station's stores for shoppers to hunt down. If you manage to find one, simply quote the code at the till to claim a special prize, such as a free lunch or gift. Clues to identify the participating stores will be published on St Pancras' website and social media channels throughout April.
6. Breggfast Eating Challenge, Polo Bar, Liverpool
The 24-hour eatery is putting on the ultimate breakfast challenge for Easter - if you can eat the 'Breggfast' sandwich (which consists of fluffy eggy bread, smoked salmon, poached egg, avocado, fried egg, grilled bacon, boiled egg and sausage) in 10 minutes, you'll get it for free plus a bottle of prosecco.
7. Crème Egg Pancakes, The Breakfast Club, London and Brighton
The relaxed eatery's famous pancakes have been given an Easter makeover. The indulgent stacks of pancakes will be smothered with a Crème Egg chocolate sauce, vanilla cream and topped with a whole Crème Egg.
8. B&Q Hanging Basket Workshops, nationwide
Nothing says spring like flowers and B&Q is allowing customers to get creative by making their own hanging baskets. They're running demos and workshops in stores nationwide where experts will be on hand to show you how it's done.
9. Choc-tail Masterclasses at All Bar One, nationwide
Indulge in two of your vices at once with All Bar One's limited edition choc-tails. There are three concoctions to choose from (or not, should you be inclined to really treat yourself): Chambord Easter Egg, Rum & Raspberry and Chocolate Egg-spresso.
£25 for a masterclass or buy the cocktails individually for £6.50
Join our new commenting forum
Join thought-provoking conversations, follow other Independent readers and see their replies