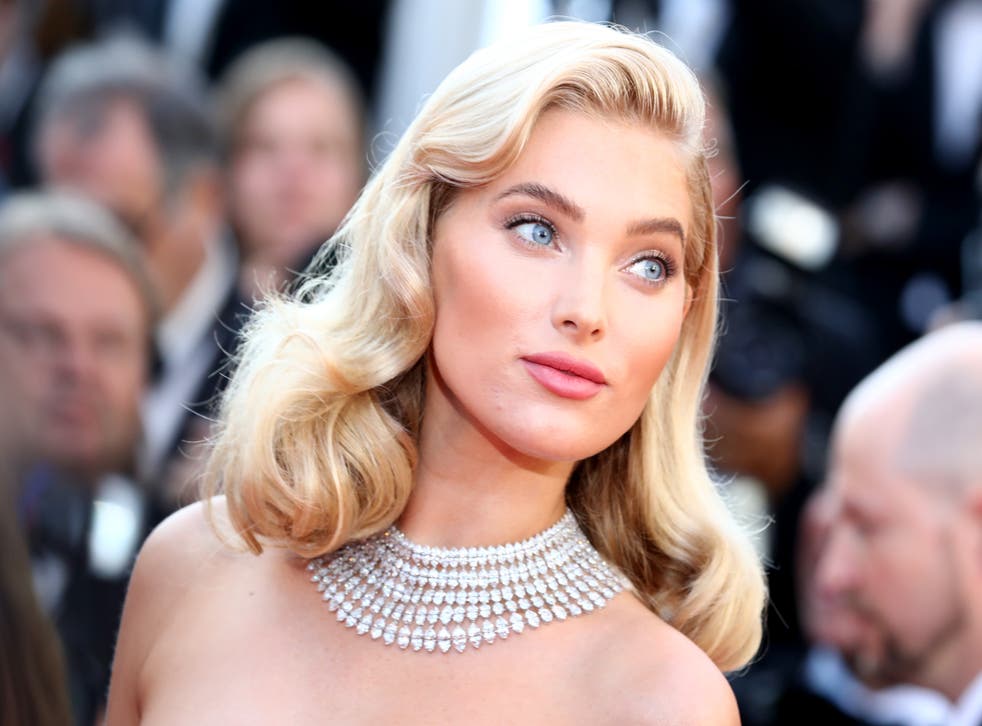 Elsa Hosk responds to men in her DMs who are 'offended' by her breastfeeding photos
Victoria's Secret model Elsa Hosk has defended herself from criticism after posting photos showing her breastfeeding her newborn daughter Tuulikki Joan.
Hosk, who welcomed her first child withboyfriend Tom Daly last month, celebrated her first day back to work after giving birth on Tuesday with a series of Instagram photos showing her breastfeeding her daughter. 
"Mom's first day back on set and look who came along," the 32-year-old captioned the photos, in which she can be seen sitting in a car dressed in an orange suit as she feeds the newborn.
While the photos were met with hundreds of supportive comments from fans, Hosk revealed on her Instagram Stories that she also received numerous direct messages from men "offended" by the pictures.
"Find it interesting the amount of DMs I get from men who get offended when you post a photo breastfeeding," the supermodel wrote alongside another photo of her breastfeeding the one month old. "Like… why is the most natural thing so offending to you?
Read more:
"Breasts literally exist so we can feed our children."
In the comments, many of Hosk's followers also came to her defence, with one person writing: "Congrats on being an amazing mother. To the men whining: Why are you looking if it bothers you? Please go away quietly…"
Another person wrote: "Good for you. For those men that find this offensive, get over it, it is the most natural thing. Love it."
"Thank you for normalising breastfeeding," someone else wrote.
Hosk announced the birth of her first child on 12 February, when she posted a photo of her and Daly holding the infant in bed with the caption: "Tuulikki Joan Daly. 02.11.21. Happiest day of my life meeting you. Proudest moment in my life giving birth to you."
In the post, the model also revealed that her daughter is named after "two strong women," her mother and her grandma-in-law, and that the baby "came into this world like superwoman with your fist next to your face".
"We will love you forever, baby Tuuli," she added.
Following the arrival of her daughter, Hosk reflected on the birthing process in a series of essays published to her Instagram, in which she shared details about her labour as well as the exact moment her baby was born.
Join our new commenting forum
Join thought-provoking conversations, follow other Independent readers and see their replies