Elton John condemns media's 'relentless and untrue character assassination' of Harry and Meghan after private jet criticism
'I feel a profound sense of obligation to protect Harry and his family from the unnecessary press intrusion that contributed to Diana's untimely death.'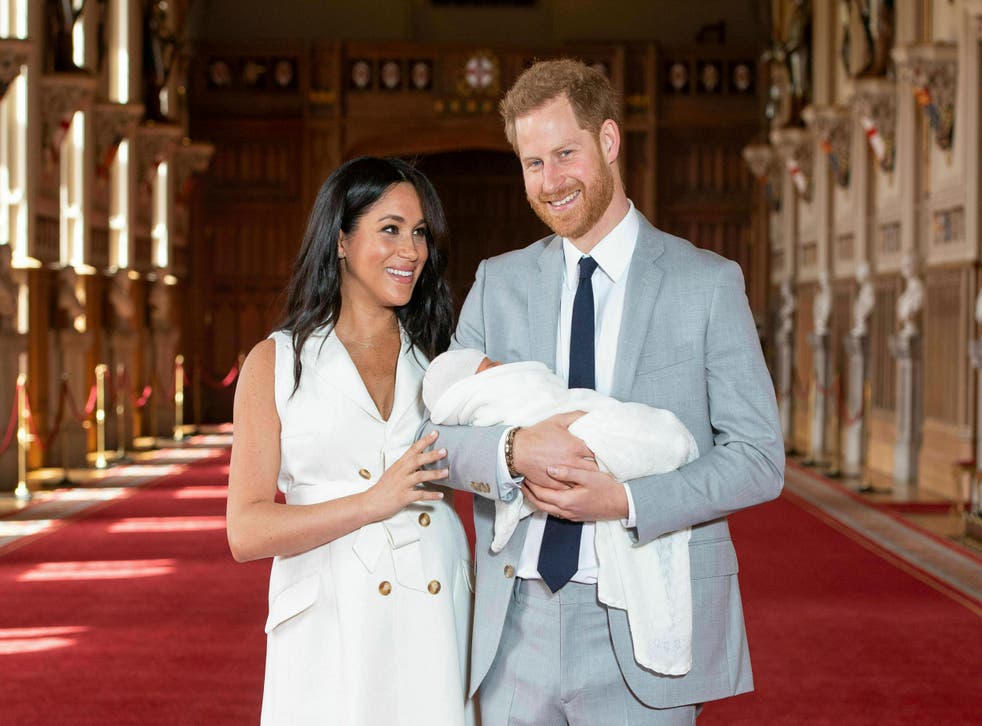 Elton John has condemned media criticism faced by the Duke and Duchess of Sussex after they took two private jet trips in one week.
Posting on Twitter on Monday, the singer compared the backlash faced by the couple to that endured by the late Princess Diana.
"I am deeply distressed by today's distorted and malicious account in the press surrounding the Duke and Duchess of Sussex's private stay at my home in Nice last week," the thread begins.
"Prince Harry's Mother, Diana Princess Of Wales was one of my dearest friends. I feel a profound sense of obligation to protect Harry and his family from the unnecessary press intrusion that contributed to Diana's untimely death", he continues.
The Rocketman singer went on to explain that he and his partner David had provided the couple with their private jet to "maintain a high level of much-needed protection".
11 of Meghan Markle's best feminist quotes

Show all 11
"To support Prince Harry's commitment to the environment, we ensured their flight was carbon neutral, by making the appropriate contribution to Carbon Footprint™".
Elton ended the thread by urging the media to "cease the relentless and untrue assassinations" on the couple's character, that he says are "spuriously crafted on an almost daily basis".
The royal couple faced fierce Twitter criticism after photographs were published of them boarding a private jet to the South of France on Saturday, shortly after taking one to Ibiza last week.
Many users called the pair "hypocrites" for speaking out against the threat of climate change, yet not taking a commercial flight.
"Everyone must fight climate change. Er... except us", said one user. "How many private jet jollies have Harry & Meghan been on, whilst at the same time lecturing families that have worked hard and saved all year for a 2 week break in the sun?" asked another.
Prince Harry hinted at his belief that people should have "no more than two" children, in an interview with primatologist Jane Goodall, in Vogue. Discussing climate change with the ethologist, Harry said: "What we need to remind everybody is: these things that are happening now. We are already living in it. We are the frog in the water and it's already been brought to the boil. Which is terrifying."
Elton's comments come the week after Madame Tussauds announced that they have separated the couple's waxwork figures to "allow Meghan to mingle in her more-familiar celebrity circle for a while".
The singer joins author Malorie Blackman in his condemnation of press treatment of the couple. The Noughts and Crosses author said to Stylist magazine that, "the barrage of abuse that Meghan is getting... it's kind of like she's damned with certain parts of the media, no matter what she does."
Good Life actor Jameela Jamil also spoke out in support of the Duke and Duchess in an interview with The Sunday Times Magazine last week. "Let's just hope this is an adjustment period and that things are about to improve, because if Meghan was a white woman, all the bold things she's doing would be celebrated", Jamil said.
Register for free to continue reading
Registration is a free and easy way to support our truly independent journalism
By registering, you will also enjoy limited access to Premium articles, exclusive newsletters, commenting, and virtual events with our leading journalists
Already have an account? sign in
Register for free to continue reading
Registration is a free and easy way to support our truly independent journalism
By registering, you will also enjoy limited access to Premium articles, exclusive newsletters, commenting, and virtual events with our leading journalists
Already have an account? sign in
Join our new commenting forum
Join thought-provoking conversations, follow other Independent readers and see their replies