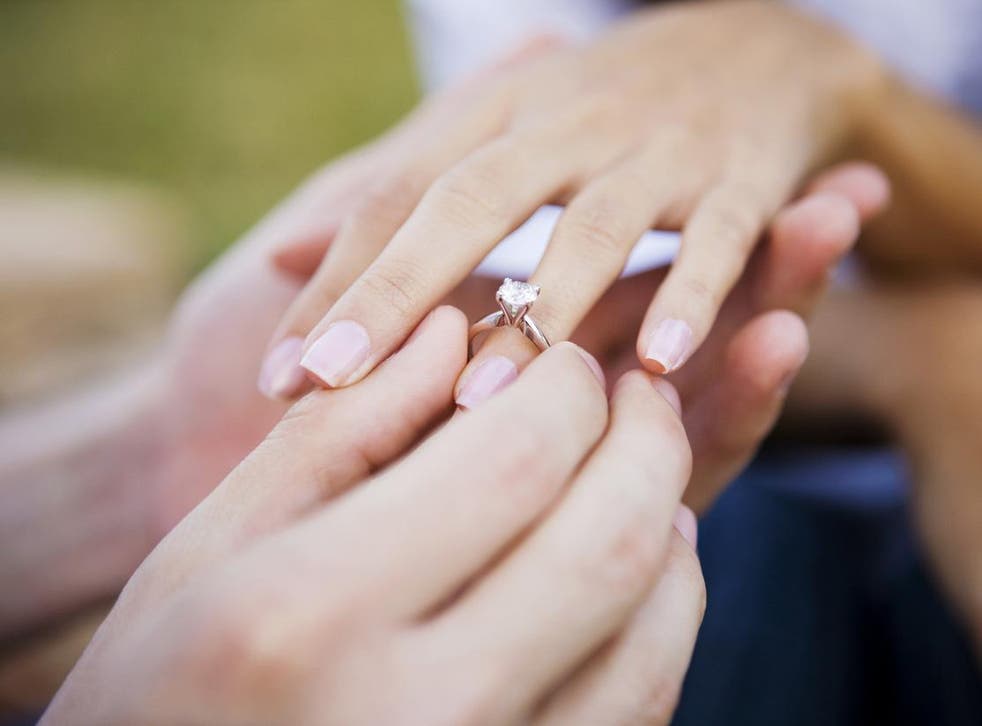 How much you should spend on an engagement ring, according to new research
Do you believe in the three-month salary rule?
Sarah Young
Tuesday 31 July 2018 14:26 Comments
Once upon a time, it was considered normal to adhere to the myths surrounding how much an engagement ring should cost, but in recent years, couples have decided to re-write the rule book as far as nuptials are concerned.
From penny-pinching brides looking to the high street for cheaper gowns to ditching diamonds in favour of more affordable colour stones, these days there are no hard-and-fast rules when it comes to how much your big day should cost.
That being said, while some have become more discerning with their funds, others are still willing to shell out a hefty portion of their salary on a flashy ring.
So much so, that new research from Protect Your Bubble has revealed that spending on engagement rings has nearly doubled in the last year alone.
The year that brought us Brexit saw Brits' spending habits decline with the average engagement ring spend coming in at £785.
However, pricier options are enjoying somewhat of a revival in 2018 with the average ring spend now standing at £1,483 - an impressive 89 per cent increase.
"This hefty increase in the amount that Brits are willing to spend on engagement rings could be a sign that consumer confidence is finally returning to the luxury goods market," says James Brown, director of jewellery insurance provider Protect Your Bubble.
"This increase will certainly come as welcome news to the jewellery industry, which will have felt the pinch following the Brexit referendum."
Despite couples spending more overall on engagement rings, the tradition of spending three months' wages appears to be completely outdated with Brits forking out less than three quarters (78 per cent) of that on average.
Regardless of the cost, the survey also revealed that the choice of ring remains key to the proposal with a third of people (32.6 per cent) saying it was the most important aspect.
Similarly, one in nine (11.3 per cent) said they would turn down their other half if the proposal setting wasn't perfect.
These new figures follow a 2017 report from the insurance provider which found that Brits were spending 19 per cent less on rings than couples were five
Of the 1,235 adults surveyed at the time, the data revealed that the number of couples spending less than £500 had seen a rapid surge, with 18 per cent more buying engagement rings for this amount compared to previous years.
The study also showed that Londoners spend the most on their wedding rings, with an average cost of £2,778, while Northern Irish couples forked out the most on their engagement rings at £1,722.
Register for free to continue reading
Registration is a free and easy way to support our truly independent journalism
By registering, you will also enjoy limited access to Premium articles, exclusive newsletters, commenting, and virtual events with our leading journalists
Already have an account? sign in
Join our new commenting forum
Join thought-provoking conversations, follow other Independent readers and see their replies