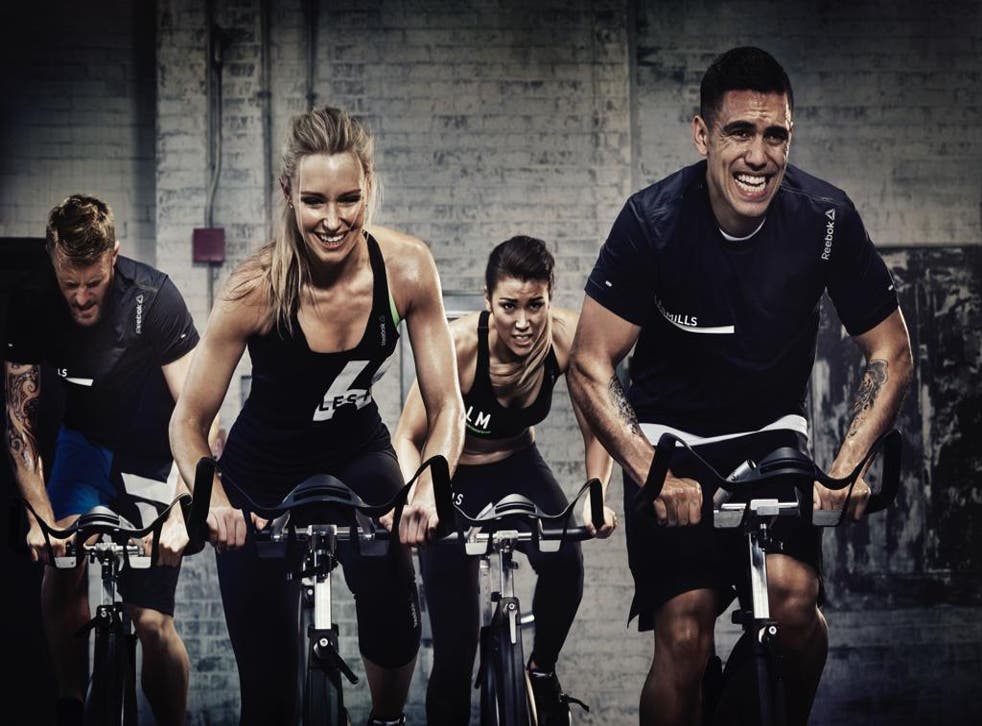 Most people think ordering a takeaway is easier than booking an exercise class
As a result, one in five people have put off exercising
Sirena Bergman
Tuesday 30 April 2019 15:09 Comments
Ordering food online is easier for most people than booking an exercise class, according to a new poll.
A survey of more than 1,800 people regarding their online habits found that while two thirds found it easy to order a takeaway, only 34 per cent said it was straightforward to book sporting activities.
The poll also showed that people found booking a holiday, taxis or concert tickets was easier than arranging to attend a fitness classes.
As a result, one in five people have put off exercising, with respondents saying that cost was one of the main factors when looking for an exercise class online.
The research was commissioned by Sport England, a spin-off body of the Department for Digital, Culture, Media & Sport, and conducted by ComRes.
The exercise it takes to burn off high-calorie foods

Show all 10
In response to the results, Sports England is awarding £1.5m to leisure centres and sports clubs to invest in improving their online booking systems.
Sports minister Mims Davies said that: "It should be as easy to book a court, football pitch or exercise class as it is to order your favourite takeaway or hire a cab.
"Not being able to easily plan and book online potentially puts many people off doing more physical activity."
"By opening up data we can remove barriers to taking part, make it much easier for people to get active and promote much needed digital innovation."
The research also showed that people on low incomes, women, black and South Asian people are less active than the general population.
Figures released last month showed that more than a quarter of the UK population fail to meet the Chief Medical Officer's guidelines and do at least 150 minutes of moderate intensity activity each week.
According to the NHS, regular exercise can reduce risk of heart disease, stroke, type 2 diabetes and cancer by up to 50 per cent and lower risk of early death by up to 30 per cent.
Register for free to continue reading
Registration is a free and easy way to support our truly independent journalism
By registering, you will also enjoy limited access to Premium articles, exclusive newsletters, commenting, and virtual events with our leading journalists
Already have an account? sign in
Join our new commenting forum
Join thought-provoking conversations, follow other Independent readers and see their replies