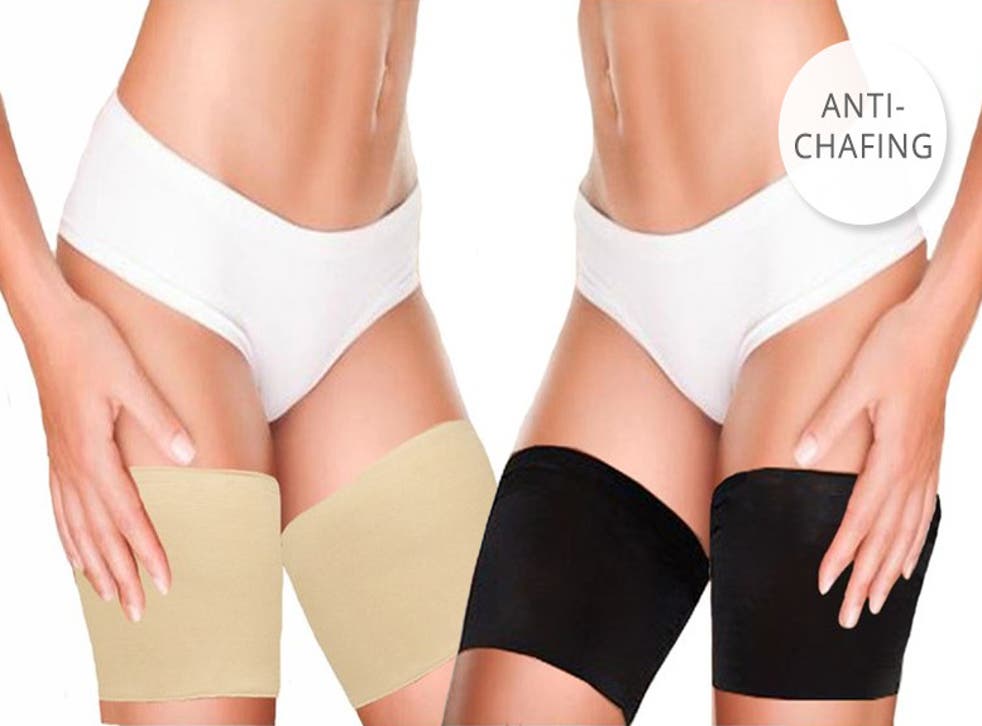 Sales of 'anti-chafing thigh bands' on the rise amid heatwave
People have lauded this anti-chafing product as a 'life saver'
As beautiful as the weather can be around this time of year, many may find it hard to appreciate when struck with a particularly unpleasant case of inner-thigh chafing.
However, there appears to be a solution to the problem that a number of people have been taking full advantage of during the UK heatwave.
Sales of anti-chafing bands are on the rise, with e-commerce marketplace Wowcher reporting a drastic increase in purchases over the past couple of weeks.
"Chafing can happen all year round, but the current sustained summer heatwave hasn't helped reduce thigh friction!" says Sam Eley, marketing analyst at Wowcher.
"During peak trading hours we are selling as many as one pair of anti-chafing bands per minute, and in the first half of July, we have already sold 88 per cent more bands than in the whole of June!
"Aiming to reduce any pain from rubbing, the bands slip on easily to protect your skin and provide extra support too."
Several people have written on Twitter professing their support for the product, which they've found especially useful when enduring hot, sweaty temperatures.
UK weather: Temperatures soar as heatwave intensifies

Show all 35
"OK. I bought these anti-chafing bands for my thighs and THEY ARE LIFESAVERS! I can finally wear dresses again," one person wrote on Twitter.
"Who needs a thigh gap when you can purchase lacy anti-chafing thigh bands for a mere £2.89 on eBay? #winning #thestruggleisreal," another commented.
While some may choose to try out a pair of anti-chafing bands during the glorious British summertime, others may opt for a different approach for solving their chafing woes.
Simply rolling deodorant on your inner upper thighs when you're getting ready in the morning can supposedly work wonders.
Plus, this method will apparently continue to work even after the deodorant has fully dried.
One Twitter user has called this solution for chafing a "miracle," while another has described the technique as "like being reborn again."
The Met Office has stated that this year's summer in the UK may be the hottest on record.
Join our new commenting forum
Join thought-provoking conversations, follow other Independent readers and see their replies