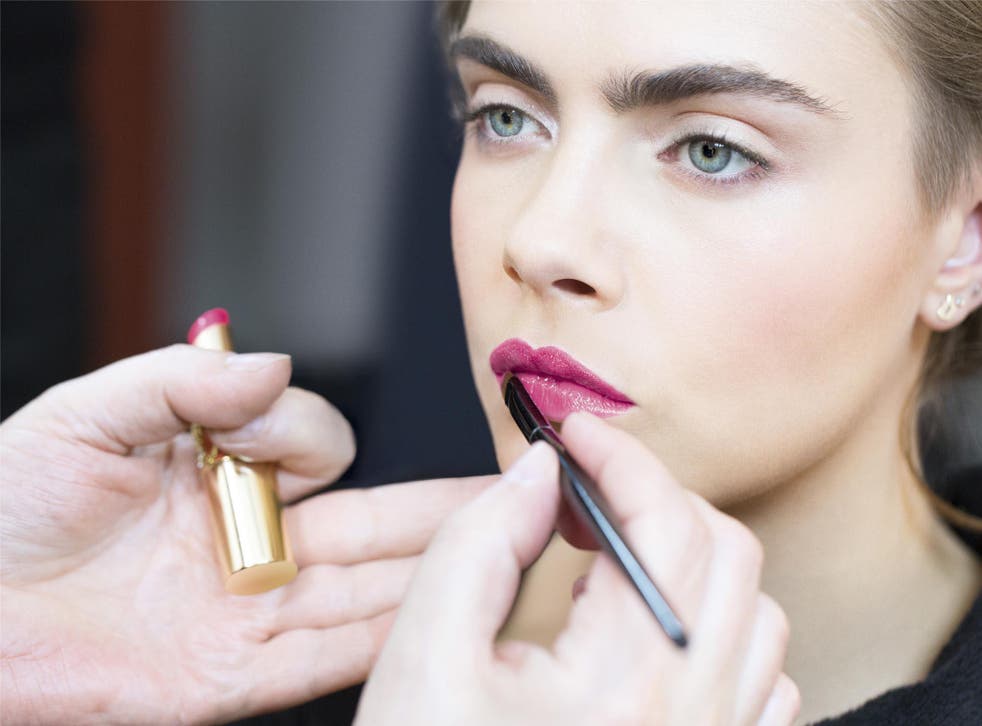 Best summer lipsticks: This season's standout shades – from L'Oreal to Dolce & Gabbana
Whether it's glossy or matte, nude or bold summer is the perfect time to update your ever-changing lipstick wardrobe with writes Sarah Young
Come-as-you-are beauty has a tendency to dominate the Spring/Summer catwalks, with sun kissed guises winning out over a full face of slap. However, there's another contender this season: the bold statement lip. A slick of lippie has the potential to instantly transform your look and with a whole wardrobe of summer shades to choose from – from shocking pink to gothic berry, just how much of a statement you make depends on the colour you pick. Taking cue from the catwalks, this season saw nearly every shade imaginable painted across the lips of models, leaving us confident in the fact that our makeup bags will be stocked with plenty of options, but what oh-so-flattering hue will you choose?
Natural nude
Fashion's feel for the au naturel has by no means died out; Rodarte, Moschino and Jil Sander all looked to gentle earthy browns for their Spring/Summer collections. Barely-there-beauty relies on a toned-down colour palette and it's important to choose a shade that's right for your skin tone. As a rule, go for a colour that's one shade lighter or darker than your complexion to avoid looking washed out. The no-makeup-makeup look is all about enhancing your natural beauty; so remember, less is always more but a nude lip is a great excuse to try out some of the season's bolder eye trends too. Try pairing your stripped back hair-do with graphic liner or a wash of blue eyeshadow.
At first blush
If you're not much of a lipstick wearer but want to make flirtatiously sweet summer statement you can't go wrong with a hint of pinkish stain. In fact, even if you're an avid user, petal stained lips will promise to polish your look and remain a firm favourite long after summer has gone. For inspiration take a cue from Dior and Carolina Herrera, where blush pinks were the look du jour; if you're feeling adventurous take the colour to your eyes too with cotton-candy pink shadow.
Tickled pink
Pastels are all well and good but if you're looking for something a little edgier it's time to hike up the intensity. At Marchesa, basic pinks were ditched in favour of bright highlighter hues, a fresh dewy complexion and smooth, slicked back hair. It's important to let the mouth do the talking with this one; so if fuschia is your weapon of choice, make sure to keep the rest of your makeup look pared down for the ultimate a summer beauty statement.
In the red
The red lip is a beauty staple that promises to never go off trend but this season the colour felt more youthful and took far less maintenance than it has before. The hot orange end of the spectrum saw Victoria Beckham and Oscar de la Renta take on high intensity colour with a matte tangerine finish; while classic crimson was the order of the day for Celine and Jason Wu. The trick with this one is to wear it with confidence and find a shade that really stands out against your skin tone. Generally, if you're fair cherry reds are best while orange-reds and maroons work well on medium to dark complexions.
Spice of life
A look which dominated the 90s is back with a vengeance. Back then the brown lip was sullen, overdrawn and super-matte, but thankfully the makeup moguls have given it a much needed update. For 2016 it's all about red undertones with deep syrup and warm chestnut hues. Such richness made a splash at Kenzo's Spring/Summer show wher the shade took on a new lease of life, ditching lustreless lips in favour of a hint of shine.
Vamp it up
A shade usually reserved for colder climes, the berry lip has seen resurgence this season with designers such as Burberry, Givenchy and Miu Miu taking a darker turn. Switching out a natural nude for a dark vampy lip will inject your look with some serious attitude, but if the thought of wearing this fierce pigment is a little daunting, play with its intensity by blotting and layering until you find a concentration that suits.
Join our new commenting forum
Join thought-provoking conversations, follow other Independent readers and see their replies