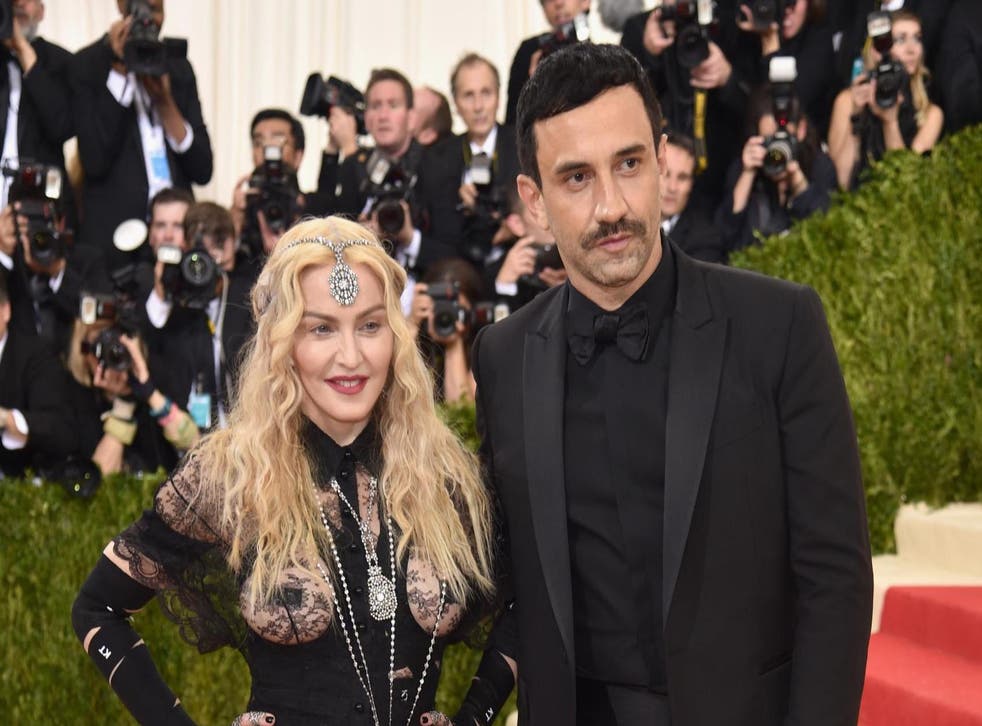 Burberry names Riccardo Tisci as chief creative officer
'I am excited about the potential of this exceptional brand'
Burberry has announced the appointment of Riccardo Tisci as chief creative officer, effective March 12.
The news comes after Tisci exited Givenchy in February 2017, where he had been creative director since 2005.
In his new role, he will take the place of Christopher Bailey, who left the British heritage brand after 17 years at the helm.
Writing in an Instagram post on Thursday, the esteemed designer said he was "honoured" to be joining Burberry and reuniting with CEO Marco Gobbetti, whom he worked closely with when the two were at Givenchy, where Gobbetti was CEO and president at the LVMH-owned label from 2004 to 2008.
"I have an enormous respect for Burberry's British heritage ad global appeal and I am excited about the potential of this exceptional brand," Tisci wrote in a post that has already generated more than 4,000 likes in addition to a flurry of congratulatory comments.
The critically-acclaimed designer will present his debut collection in London in September.
"Riccardo is one of the most talented designers of our time," Gobbetti commented.
"His designs have an elegance that is contemporary and his skill in blending streetwear with high fashion is highly relevant to today's luxury consumer. Riccardo's creative vision will reinforce the ambitions we have for Burberry and position the brand firmly in luxury."
Ever since Bailey announced his departure from Burberry in October 2017, the fashion industry has been awash with rumours and speculations as to who would take up the coveted position.
While some placed their bets on British-born Stuart Vevers, who is currently the creative director at Coach, others had their money on Phoebe Philo, who stepped down from Céline in December.
However, it's clear now that both were merely whisper-based suppositions.
While the Italian-born Tisci might not have been the most expected candidate to succeed Bailey, he is certainly no less deserving of taking the reigns at Burberry, which many have said is in dire need of a sartorial and financial resurgence.
Hailed for his sensual and melancholic collections at Givenchy, it's likely that Tisci's penchant for the dark and twisty side of fashion will bring a subversive renaissance to the British heritage brand.
Plus, he comes into the brand with affinity with British design, having left his hometown in southern Italy to study fashion design at Central Saint Martins in London, where he graduated in 1999.
He subsequently returned to Italy where he worked for Antonio Berardi and Puma, amongst others.
In 2005 he was appointed to replace Julien Macdonald as creative director of Givenchy, where he produced a string of iconic garments for celebrities with whom he had close relationships including Madonna and Beyonce.
He was also the chosen designer to produce Kim Kardashian West's wedding dress for her 2014 nuptials to Kanye West.
How will Tisci's darkly romantic aesthetic translate to the British heritage brand?
The fashion world waits with bated breath.
Join our new commenting forum
Join thought-provoking conversations, follow other Independent readers and see their replies