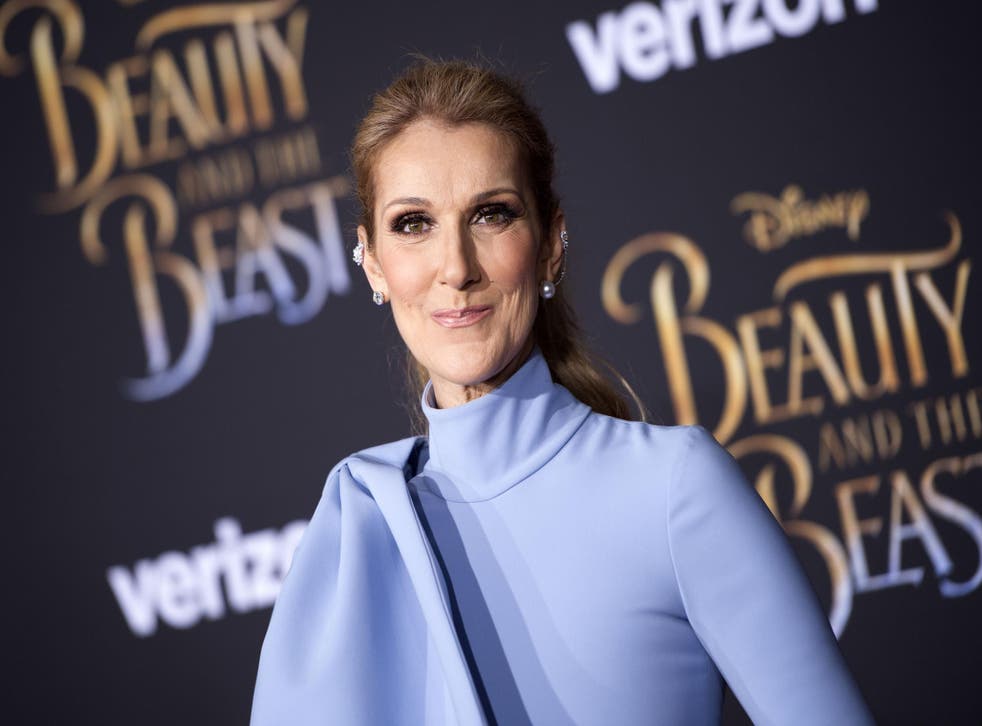 Céline Dion explains inspiration behind gender-neutral children's clothing line: 'Every child needs to have their own identity'
'Every parent should do what they feel is right for them and for their children,' the singer says
Sabrina Barr
Monday 10 December 2018 12:15 Comments
Céline Dion has spoken about her inspiration for launching a gender-neutral children's clothing line, explaining that she's not trying to dictate how parents should dress their children.
In November, the singer revealed that she had partnered with children's clothing brand Nununu to create a gender-neutral range called Célinununu.
The collection features more than 70 items of clothing, including products such as slippers, jackets, long-sleeved tops and leggings.
With sizes ranging from infancy to the age of 14, the clothing comes in a variety of bold prints with star, alphabet and skull patterns dominating the collection.
Speaking to Refinery29, Dion said where the idea for the collection came from and how she thinks it may impact gender norms.
The "My Heart Will Go On" singer explains that she believes every child should have the opportunity to develop their own unique identity, and that the gender-neutral line may provide them with the means of doing so.
"It's not that we're hoping to shift gender norms with Célinununu," she says.
"It's more about offering [a] choice and giving children a chance to feel free to find their own individuality, their own true essence without being tied to stereotypes.
"I think that every child needs to have their own identity, to express themselves freely, and [to] not feel like they have to be like someone else."
While many people have praised Dion for launching the gender-neutral clothing range, others have expressed their opposition to her new sartorial venture.
"You've just lost the respect of millions of people you once had," one naysayer wrote on Twitter.
The singer said that while it was inevitable the collection would receive some negative comments, she has also received plenty of positive responses.
"We're also getting a lot of great feedback from people who understand that I'm not trying to tell parents how to raise their children," she says.
"Every parent should do what they feel is right for them and for their children.
"We're just offering other choices and letting them know that you don't have to follow stereotypes."
In January 2018, Abercrombie & Fitch launched its first unisex kids' collection.
Support free-thinking journalism and attend Independent events
Titled the "Everybody Collection", the range includes a variety of graphic hoodies, sweatshirts, sandals and hats.
The clothing line was promoted with the slogan: "For every kind of kid and every kind of adventure."
Register for free to continue reading
Registration is a free and easy way to support our truly independent journalism
By registering, you will also enjoy limited access to Premium articles, exclusive newsletters, commenting, and virtual events with our leading journalists
Already have an account? sign in
Join our new commenting forum
Join thought-provoking conversations, follow other Independent readers and see their replies