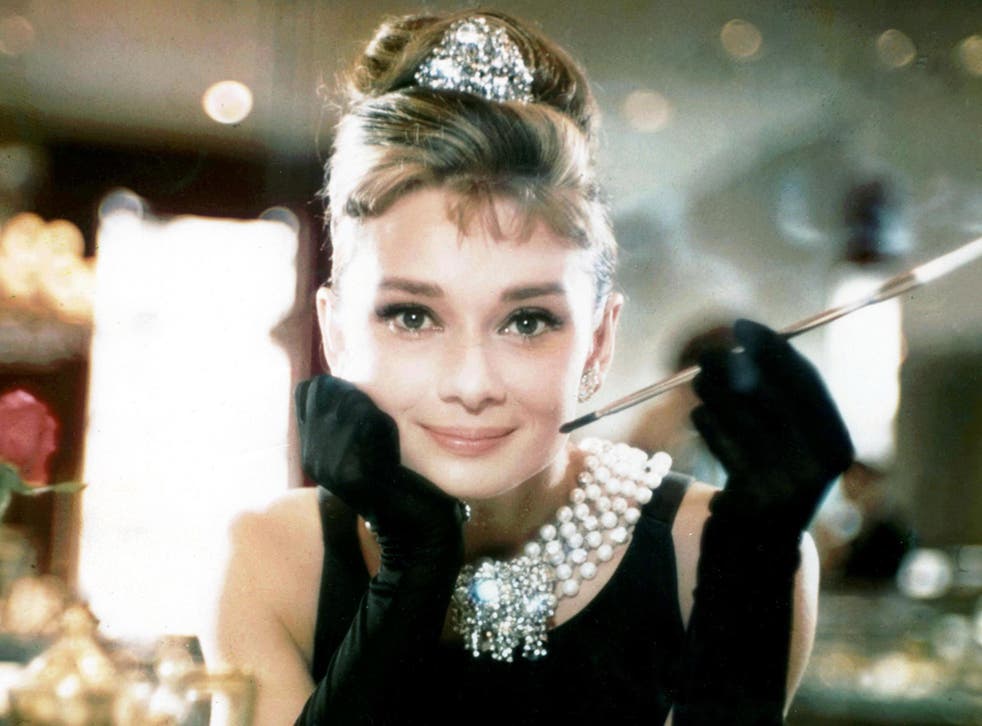 3 pieces of clothing that will never go out of style, according to fashion gurus
Some garments stay in style decade after decade 
Kashmira Gander
Wednesday 03 May 2017 10:07 Comments
From noughties boho belts worn low around the hips to jeggings, some items of clothing just don't stand the test of time.
Then there are the pieces that might be tweaked by designers over the years or customised to showcase a wearer's individuality, but are essentially timeless. These are garments that survive the fast-fashion cycle, and can be worn for decades. Just think of the crisp, white shirt or the worn in leather jacket.
"In current consumerist cultures, our engagement with fashion is often dominated by short term relationships with garments," Professor Dilys Williams, the Director of the Centre for Sustainable Fashion at London College of Fashion, UAL, explains to The Independent.
"Fast fashion has become the defining characteristic of today's fashion industry and durable attachment to clothing is not encouraged as customers are constantly offered fresh definitions in the pursuit of individuality and style. The enthusiastic early stages of the customer-garment relationships are short lived, and ultimately give way to ordinariness, boredom and ultimately, disposal."
For a garment to survive more than a seaon, it needs to have a combination of high quality design, functionality, efficiency and always feel of the moment, she says.
So what items of clothing can a person safely invest in and keep in their wardrobe, knowing they will stand the test of time?
The white shirt
Professor Dilys Williams, the Director of the Centre for Sustainable Fashion at London College of Fashion
One such item is the classic white shirt. Throughout the 1800s it was considered an undergarment, only to be worn underneath waistcoats and jackets. By 1900 it had become a status symbol of the growing office-worker class, and the term 'white-collar worker' was used to distinguish between men who work in corporate environments (or were wealthy enough not to work) and those who earned a living doing manual labour.
In the Twenties, it became a fashion item when Coco Chanel introduced it into her collection. In the Forties, it became a trend thanks to Hollywood stars such as Katherine Hepburn, Ava Gardener and Lauren Bacall but it was Audrey Hepburn who made the white shirt an iconic item of clothing in the fifties, when she wore it with rolled up sleeves and lifted collar.
In the Sixties, the white shirt was re-imagined again and turned into a more androgynous piece, which is documented in a 1967 shot where Twiggy wore it paired with a pinstripe suit and a tie or the cover of Patti Smiths album Horses where she wore an oversized version of the classic. In the Seventies the presence of the white shirt continued through collections by Guy Laroche and Yves Saint Laurent. Vivienne Westwood's Pirate Collection in the Eighties also had the symbolic white shirt. In the nineties, the white shirt was simplified, and given a more minimalist approach, as seen in collections by Junya Watanabe, Martin Margiela and Calvin Klein. The minimal look continued into the Noughties through Raf Simons for Jil Sander and Phoebe Philo for Celine.
Due to its versatility the white shirt never goes out of style. Even today the white shirt remains a staple, with subtle changes. Last year it has had a feminine overhaul with ruffles on the cuffs or collars for a more romantic feel and more recently it was reimagined with asymmetric detailing and oversized styles that sit on the shoulders for a relaxed, modern feel.
In the future expect to see more designers creating clothes which are bespoke to the wearer. Check out Etsy for local designers designing unique pieces and re-imagine the white shirt for yourself. When looking for off the peg options look to pioneers such as People Tree, Tom Lane, and Stella McCartney.
Gloves
Professor Beth Dincuff, Assisant Professor at the Parsons School of Design
One enduring trend that I have been quite interested in lately concerns the wearing of gloves. I think that gloves will be the new "it" accessory, toppling shoes from their perch in the next decade.
Gloves are functional as well as fashionable, so they can never truly go out of style. For reasons of climate and occupation gloves will always be needed. As a basic object of clothing they are genderless and ageless. However, it is their ability to present social status, and wealth, and an advanced ability to accessorise, that ensures that gloves will continue to trend regardless of a season's predilection for a particular silhouette, colour, material or fashion movement: minimalism, post modernism, surrealism, military, steampunk, superhero and fairytale. Each ascending or trending style tribe is able to make them their own.
Gloves have been considered a luxury item, associated with status and aristocracy since the middle ages when they were decorated with costly gems and embroidered with precious gold and silver. Because of their luxury status, gloves became indicators of good breading and taste (think of a noblewoman bestowing a glove on a chivalrous knight going into battle). Catherine di Medici, Queen of France, and then Queen Elizabeth I of England were both known - and envied - for their vast glove wardrobes which included exotic fur trimmings and perfumed leathers.
The connection between gloves, privilege and propriety flourished in the Western world throughout the etiquette obsessed 19th Century, into the 20th century and can still be witnessed in the 21st century at such traditional events as royal weddings and debutante balls. Whenever "ladylike" fashion is in vogue, gloves trend as an accessory. Paradoxically, gloves are also associated with sex through their use in striptease, and association with S&M. Edgy bondage styled gloves in tight black leather, red vinyl, rubber and PVC are seen on runways when punk, goth or fetish is trending.
Specific designers that are associated with gloves included Elsa Schiaparelli who forged a unique relationship between art and fashion in the first half of the 20th century. Gloves were a perfect palette for Schiaparelli's surrealist designs, and often featured prominently in her collections. She designed gloves with red leather tromp l'oeil fingernails and in pale pink flesh crepe with a ruffle "scar" up the forearm. Images can be found at V and A website.
In recent years, Karl Lagerfeld whose short fingerless gloves have lept from his hands to those of Chanel's runway models and customers, and Jeremy Scott at Moschino continue to highlight gloves as a uniquely personal fashion accessory. For example when Katy Perry wore Jeremy Scott, Moschino gloves at the Met Gala 2015.
Gloves will continue to trend as a fashion accessory for two reasons: protection and performance enhancement. As fashion is increasingly influences by society's fear of physical danger, the ability to provide protection against cotangents that some glove possess becomes desirable. Beyond rubber and latex, modern techno fabrics that act as a barrier against a variety of contact include impact resistant PVC, as well as Kevlar (used at Miguel Caballero) and stainless steel mesh (Whiting and Davis) that resists knife cuts like armour.
With the age of enhanced virtual reality upon us, VR Gloves like the Oculus glove that Mark Zuckerberg demonstrated in February 2017 will become omnipresent. Stanford University has demonstrated the "Gecko Glove" with a synthetic adhesive system that allows a person to climb a smooth vertical surface. Gloves are an essential accoutrement in the "superhero chic" trend.
The tuxedo
Anna Talvi, Royal College of Art, MA menswear who is currently collaborating with Mayfair suit tailor Brioni
The tuxedo, originally called a dinner jacket, is a western standard for formal men's evening-wear. It stands for craft and dignity. As an epitome of timelessness, little has changed about it since Henry Poole made the first exemplar in 1865.
What makes a true tuxedo are the sensible fingers of a tailor, carefully moulding layers of canvas into the elegant subtle shapings. All the work that goes in between the layers becomes evident only in the eyes of those in the know.
I cannot tell the future of a tuxedo. Maybe not everything needs to be changed. But, I am working on it.
Register for free to continue reading
Registration is a free and easy way to support our truly independent journalism
By registering, you will also enjoy limited access to Premium articles, exclusive newsletters, commenting, and virtual events with our leading journalists
Already have an account? sign in
Join our new commenting forum
Join thought-provoking conversations, follow other Independent readers and see their replies