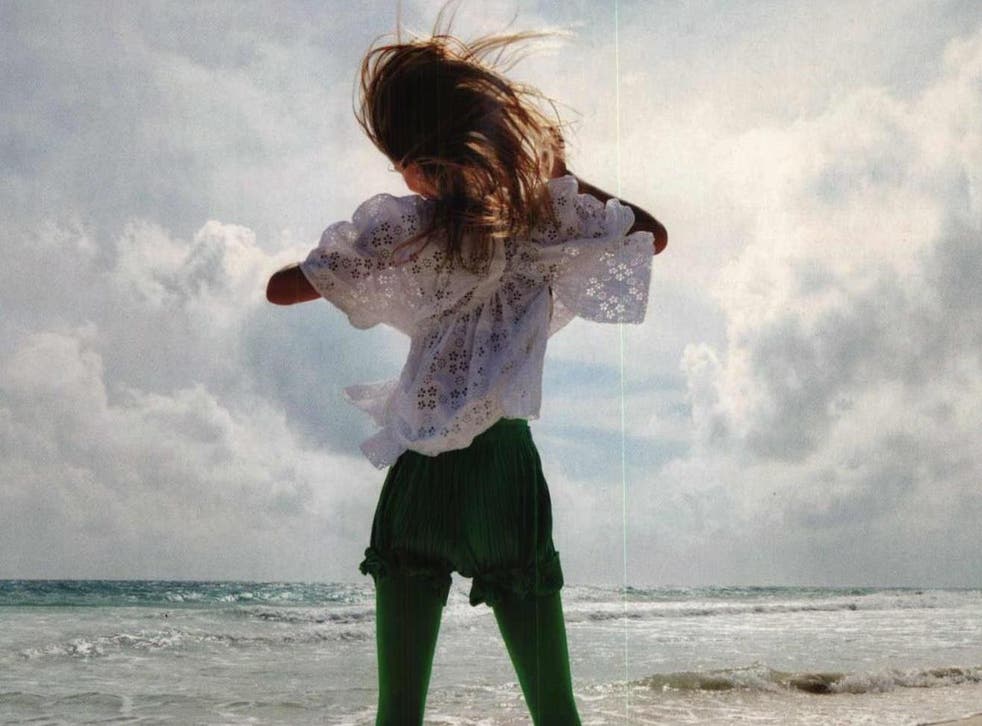 Condé Nast Traveller ad banned for using 'unhealthily thin' model
'It fell the wrong side of the line'
An advert for Condé Nast Traveller has been banned after it was deemed "irresponsible" for featuring an "unhealthily thin" model.
The snapshot featured a model posing on the beach in a "postcard of the day" ad which appeared in the July issue of Glamour; both titles are owned by Condé Nast Publications Ltd.
According to the Advertising Standards Authority (ASA), a reader complained the model looked too thin and accused the ad of being socially irresponsible.
In response to the complaint, Condé Nast Traveller explained that their "postcard of the day" ad was promoting the magazine's website and that the photograph featured was taken from a fashion shoot, though it never appeared in the magazine as such.
According to the response outlined on the ASA website, the beach snap was intended to "evoke a mood of escapism."
While the magazine acknowledged that the model's stance "accentuated her height and slender legs" they pointed out that there were "no protruding bones" on show and claimed that the model was "naturally slim and in proportion."
The luxury travel title added that the clothes worn by the model were not intended to accentuate her slender frame, but to reflect the holiday environment she was in.
However, upon close analysis the ASA concluded that the angle at which the photograph had been taken directed unnecessary attention towards her thin frame.
"We acknowledged that the ad was for a travel magazine and that its focus was not supposed to be on the model or her clothes," they said.
"However, we considered that the model was the focal point of the image, therefore we concluded that the ad made the model look unhealthily thin and that the ad was irresponsible."
A spokesperson for the ASA told The Independent that their rulings "place a particular emphasis on protecting young and vulnerable people," and that in this instance, the advert "fell the wrong side of the line."
The ad has subsequently been banned and the ASA have told Condé Nast Publications Ltd to ensure that future ads are created responsibly.
Join our new commenting forum
Join thought-provoking conversations, follow other Independent readers and see their replies