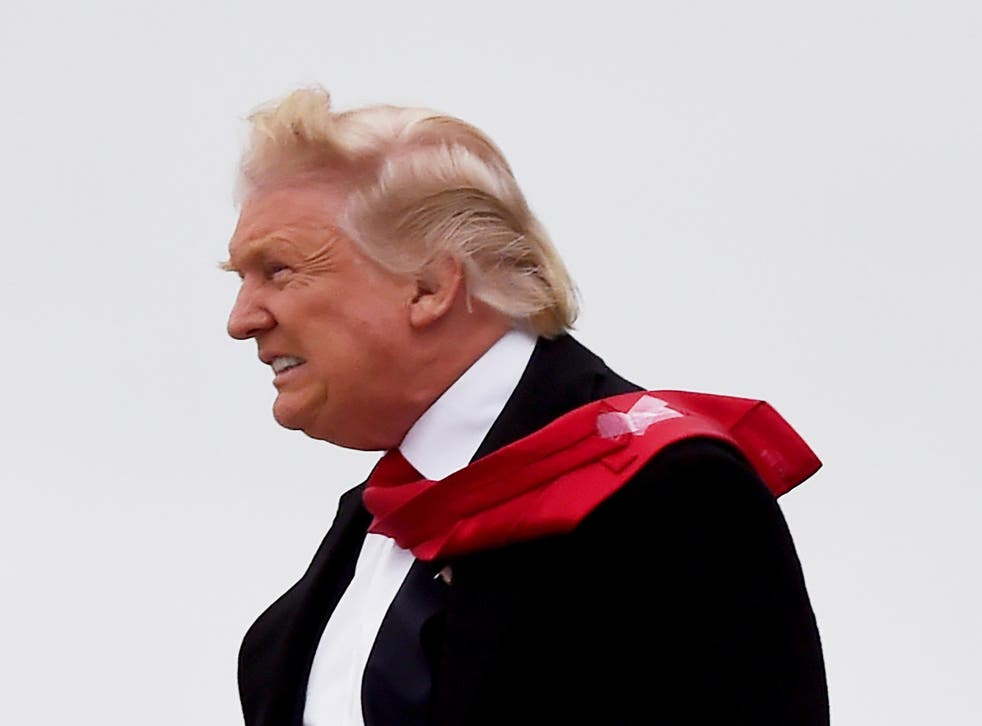 Donald Trump is a fashion influencer, according to trend forecaster Lidewij Edelkoort
The President's disrespectful comments towards women have led to a rise in fashion which "evokes women power"
Is President Donald Trump a fashion influencer? Some respected fashion sources say yes.
Despite what you may think about his political choices, it seems that Mr Trump has unwittingly become a fashion influencer for women, according to the Inquirer and trend forecaster Lidewij Edelkoort. Edelkoort, a major trend forecaster who was once named one of the world's 25 most influential in fashion by Time magazine, claims President Trump is currently having a major impact on macro trends. But it may not be for the reason you think.
Macro trends - the big picture - result in micro trends, which designers then use as themes for their collections. In the case of Mr Trump, it is his behaviour towards women that has spurred this new era of fashion.
Even before he was elected President, Trump often drew attention and criticism from the media for his inappropriate comments with women - so it was no surprise when his inauguration resulted in the Women's March, "said to be the largest protest rally in the US in recent years."
"In an ironic twist, Trump reawakened the fire of 'women emancipation' worldwide, in a development reminiscent of the '70s and '80s. He became a catalyst for women emancipation, circa 2017."
According to Moller Henry, Trump's behavior has resulted in women's fashion trends that display "pronounced shoulders, exaggerated sleeves, power suits, the focus on waist and other dress features that evoke women power."
President Trump is also inadvertently credited with the resurgence of the colour pink, which became immensely popular due to the 2016 Women's March and is now "so in again, in all its hues, and in combination with orange, electric lilac, denim blue."
Chrissy Hilton-Gee, the associate trend manager at Trendstop, said, when asked about this phenomenon, "The concept of 'fashion icon' today is being challenged as major political figures are influencing fashion through their beliefs rather than style."
However, it is worth noting that Mr. Trump's style choices have not had any noticeable influence on men's fashion. Known for his mismatched oversize suits, scotch-taped ties, and flyaway comb-over, it does not seem the president's style is worth replicating.
Nor does it seem Mr Trump will influence interior design trends anytime soon - according to Peter York, the author of Dictator Style, President Trump's interior design choices mimic those of dictators around the world - lots of gold, glass, ornate decorations and ornaments, and "a whole range of accessories that dictators are particularly fond of: heroic beasts, wildly macho creatures like lions and eagles, the stuff of legends and heraldry rendered in precious metals, with jewelled eyes, looking quite steroidally aggresive."
Join our new commenting forum
Join thought-provoking conversations, follow other Independent readers and see their replies