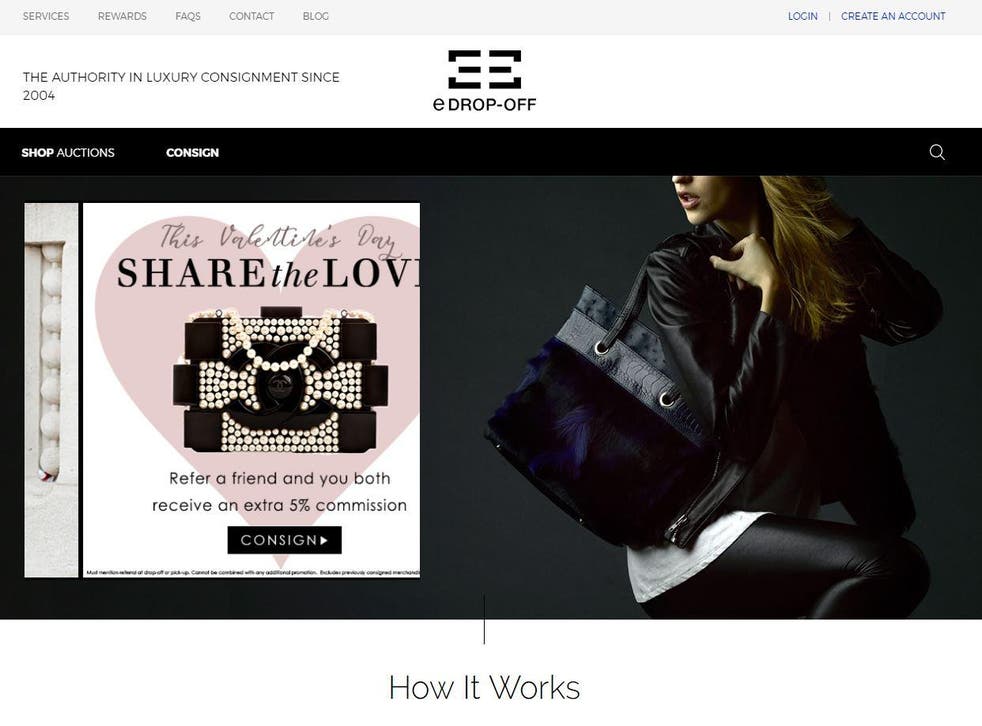 EDropOff: This woman makes millions by reselling designer clothes on eBay
She helps clients sell off unwanted high-end merchandise
Have you ever bought something, worn it once or twice and then relegated it to the back of your wardrobe? Us too.
And, if you know this kind of wasteful shopping all too well, then you're probably also familiar with eBay.
After all, who doesn't want to try and reclaim a little cash from something that's gathering dust? Especially if it's say, a luxury Chanel handbag but it can be a complicated and, let's face it, monotonous process.
Luckily, that's where EDropOff comes in.
The leading eBay seller picks up your no-longer-loved garb, package and sell it for you.
Founded in 2004 by Corri McFadden, the business grew from humble beginnings selling whatever she could get her hands on.
But, fast forward 13 years and McFadden has become a pioneer in the luxury consignment industry and makes millions of dollars.
Fashion news in pictures

Show all 22
So how did she do it?
Fresh out of college, McFadden bought a 600-square-foot rented store in Chicago's Lincoln Park with a wad of cash courtesy of Chase Bank.
But a far cry from the Burberry coats and Balenciaga bags she deals with today, McFadden's first box of inventory consisted of Beanie Babies, roller blades and fly fishing equipment.
As her clientele grew, she realised that designer clothing was the easiest merchandise to sell and it also had the highest profit margin so she shifted her attention to ladies with superfluous high-end clobber.
Developing a free closet-clean service, McFadden rebranded her business to appeal to women who found the concept of consignment shameful. Instead, she would go to their homes, organise their wardrobe and give them a quote for anything they wanted to sell.
Today, EDropOff sells around 1,500 items every week with 80 per cent of her listings auctions, and 20% available for immediate purchase using eBay's 'But It Now.'
The only catch? A reasonable 40 per cent commission charge of the final selling price but this does include all associated fees.
Join our new commenting forum
Join thought-provoking conversations, follow other Independent readers and see their replies