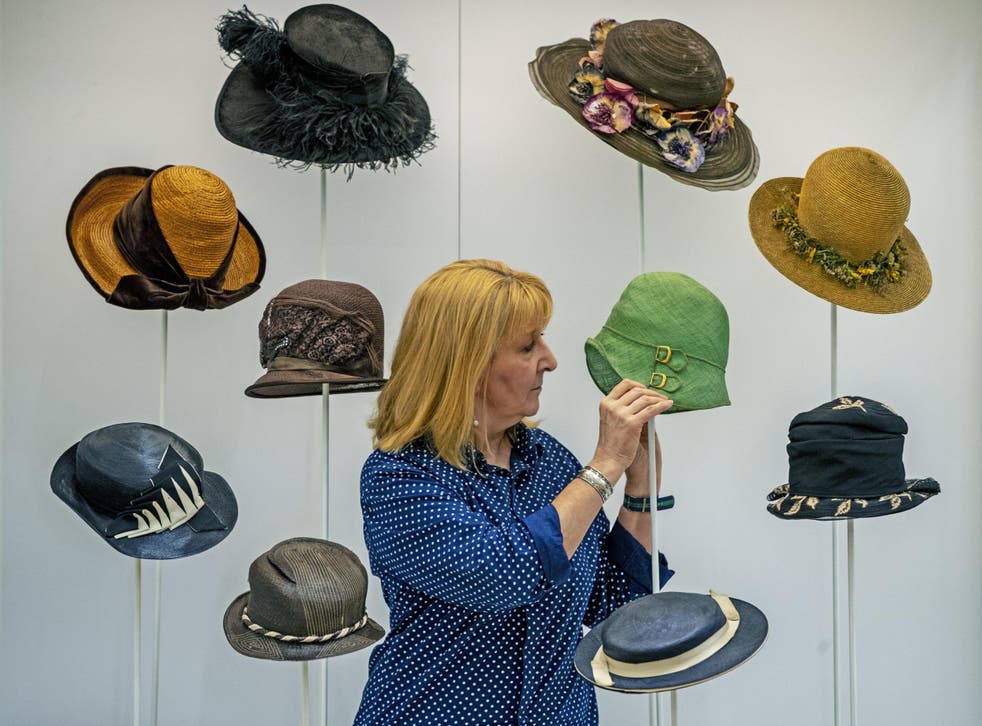 The Tinne Collection: 'Extraordinary' wardrobe to go on display in largest exhibition of one person's clothing seen at UK gallery
'Vast' collection includes more than 70 full outfits
One woman's fascination with shopping and style in the early 20th century is to go on display in an exhibition on her wardrobe.
The Walker Art Gallery in Liverpool will host the largest collection of a single person's clothing to date in a UK gallery, with scores of garments donated by the family of Emily Margaret Tinne.
Displaying more than 70 outfits, the new exhibition explores shopping and style in Liverpool during the interwar years.
It features daywear, evening dresses, outdoor wear, underwear and accessories, including jewellery, shoes, handbags and an impressive selection of hats.
Much of the clothing dates from 1910 to 1939, reflecting the changing styles of the period.
An English Lady's Wardrobe: Emily Margaret Tinne

Show all 8
The gallery has also been given access to a large number of letters written by members of the Tinne family, revealing new information about their lives.
Tinne, who was born in 1889 in Calcutta to a Presbyterian missionary father, went to boarding school in England and then trained and worked as a teacher.
Her marriage to a wealthy Liverpool GP ignited her love of shopping and allowed to buy garments from exclusive department stores, as well as have items made especially for her.
Tinne's spending sprees saw her amass more than 700 pieces and it was not until 1940, when the government issued ration books for food and clothing, that her purchasing power waned.
Pauline Rushton, senior curator at National Museums Liverpool, said: "Emily Tinne's love of shopping was extraordinary, and her vast wardrobe transports us back to a very different Liverpool.
"From the prestigious, Parisian-inspired department stores providing made-to-measure services, to the highly skilled tailors, milliners and shoemakers, Liverpool was well equipped to cater to the needs of the wealthy elite living in Britain's greatest port city."
An English Lady's Wardrobe will be on display at the Walker Art Gallery from 25 October to 1 March 2020.
Join our new commenting forum
Join thought-provoking conversations, follow other Independent readers and see their replies