The Beauty Spot: A year in make-up

Show all 12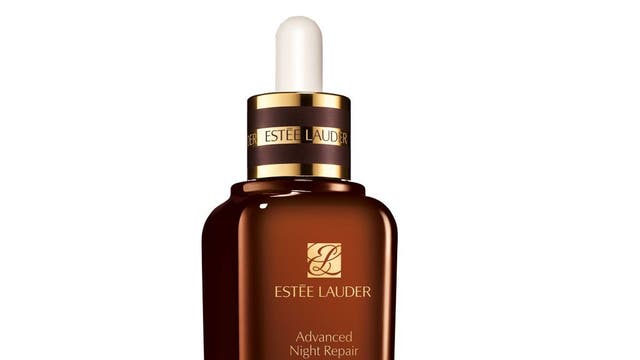 The Beauty Spot: A year in make-up
From new discoveries to old favourites, Harriet Walker takes you through a year in the life of her most wanted make-up
Come the new year, we tend to reappraise our regimen and instigate new initiatives – and that applies as much to our skincare and make-up routines as it does to our diets or our desks.
With the hundreds and thousands of new beauty launches that come with every month of each season, it can be hard to find favourites or get to know products before they are superceded by the Next Big Thing. What better point then to consider the unguents that have really worked hard this year? After all, you won't get far in the new year without a few old friends.
January
Night Repair Serum, £30, Estée Lauder, available nationwide
This bathroom-cabinet staple turned 30-years-old at the beginning of the year, cementing its hold on the industry as an all-time hero product. Excellent for use in winter for restoring some of the radiance you may have lost to the elements, it soothes redness, smooths and refreshes dull, tired or problematic skin.
(Insider tip: it's surprisingly good at calming sunburn, too.)
February
Iridescent pressed powder in Belightful, £20, MAC, available nationwide
February is the greyest month, as T S Eliot didn't say. Its infernal gloom is enough to drive anyone to the fake tan for a bit of je ne sais quoi. But the classy way to give your complexion a bit of oomph is with this, MAC's winter launch – a beauty powder that can be used all over the face, but especially on the cheekbones, to sculpt, perfect and add a just a hint of a sparkle.
March
A perfect world BB Cream, £27, Origins, available nationwide
If there's one product that has really been in the skincare spotlight in 2012, it's the Beauty Balm or Beauty Benefit Cream. These hard-working potions claim to be a three-in-one life-saver for the woman on the go: moisturiser, SPF and foundation all rolled into one. Dry and sensitive skin may find BB creams still need a little extra help in the hydration stakes, but they're a great way to cut down your mirror-time.
April
Replica £60, Maison Martin Margiela, Selfridges.co.uk
See in the spring with fresh florals – this year, one of the most fragrant launches was Replica from the avant-garde Parisian label Maison Martin Margiela. A series of three scents inspired by collections from the house, the Flower Market chapter contains notes of rose and tuberose, in a fragrance as unusual as the label itself: sweet without being sickly, and synthetic without feeling too strange. It's the fashion followers' scent to make sure you know all about it.
May
Cold Plasma £123, Dr. Perricone, perriconemd.co.uk
As the warmer weather kicks in, your skin won't really know what has hit it. US skin guru Dr Nicholas Perricone harnesses the strength of protein molecules called neuropeptides. No, I didn't understand either, but the results are clear enough: winter-ravaged skin swiftly becomes supple, reducing flakiness and redness. Yes, Cold Plasma has an intriguing, almost fish-like odour, but that's proof, if anything, that it's a great product for beauty fanatics.
June
Rose Illuminator £12.26, St. Tropez, boots.com
Restore the rosy lustre to cheeks with this easy-to-apply highlighter from St Tropez, usually of fake-tan fame, which has branched out this year into a range of cosmetic products. This illuminator works brilliantly on sun-kissed complexions as well as it does on faces that have only felt the feeblest of rays, making that transition from jumper to sundress, and heavy winter make-up to summer's au naturel elegance that little bit easier.
July
Elasticizer £26.25, Philip Kingsley, philipkingsley.co.uk
Been on holiday? Splashed around in the pool or romped in the sands? It's not your parents you should apologise to, but your hair. Mayfair trichologist (coif doctor) Philip Kingsley develops all his own-brand products in the basement of his London HQ with the aim of helping hair back to health – a task never more important than at the height of summer when the combination of sun, surf and smog turns it limp and dry. His deep conditioning Elasticizer should sort out even the most serious cases of frizz and is recommended for use all year round, once every six weeks.
August
Mousse Intense £23.99, Xen-Tan, available in most department stores
If you don't have a tan by August, you're a social outcast. Having refused too much of the dark stuff in the earlier months, I gave in to its siren song in high summer when the weather was terrible but skirts became de rigueur regardless. Something of an addict, I found Xen-Tan's formula fairly foolproof, streak-free and not even smelling of biscuits.
September
Tinted moisturiser SPF15 £33, Laura Mercier, johnlewis.com
It's hard enough when summer ends and term starts again, and you have to start plastering the warpaint back on. Ease in gently with a tinted moisturiser that gives good coverage without clogging pores or looking too caked on, as is the case with some foundations. Laura Mercier's gives one of the most natural finishes available while giving a skin a subtle summer glow.
October
Rouge in Love lipstick (shade 292N) £21, Lancome, available nationwide
As the cold nights draw in, make-up takes a turn for the darker – it's at this point in the year (thanks Hallowe'en) that you can channel your inner goth. Berry and purple tones are always big, so it's worth hunting around for the right shade. The darker end of Lancome's Rouge in Love spectrum is fashionable rather than fancy dress.
November
Animalier bronzer £40, Dolce & Gabbana, harrods.com
Vive le party season! Dolce & Gabbana's Animalier make-up collection was fabulous enough to make even scrooge feel festive. This is the time of year to start topping up your daytime look, because soon enough it'll be Christmas and it's totally fine to be drunk in the daytime. Bronzer is essential during these grey and rain-pelty months.
December
Nail varnish in Chancer £9, Butter London, butterlondon.com
Just about the only nod to personal grooming I'm willing to make on Christmas Day itself is a nicely festive nail varnish. Butter London is a relative newcomer on the scene but its varnishes are resilient and relatively cheap, and there's a great range of colours. This one, Chancer, is like tinsel.
Join our new commenting forum
Join thought-provoking conversations, follow other Independent readers and see their replies