Best Foot Forward: The man behind Toms

Show all 12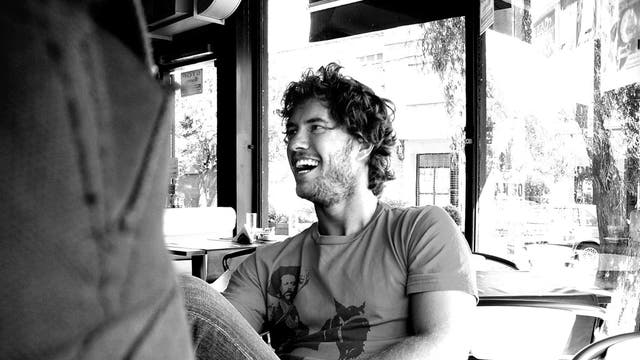 Best Foot Forward: The man behind Toms
Each time you buy a pair of Blake Mycoskie's shoes, a second pair is donated to children living in poverty. Harriet Walker meets the man behind Toms
When it comes to fancy footwear, we're more likely to think of celebs in spiky heels, but one inexpensive slip-on has more than put its stamp on the shoe world in recent years.
Toms, the brand behind these ethical espadrilles – with its singular tagline "one for one" – has revolutionised fashionable feet, as well as the face of charitable giving in one easy step.
Founder Blake Mycoskie's idea is a simple one: for every pair of shoes sold, another is given to children in the developing world.
"It was in 2006," he explains, on a flying visit to London this month to launch a new range of sunglasses with the same premise: each pair bought will offer corrective eye surgery in similarly stricken regions.
"I was travelling in Argentina and I met some children that did not have shoes. And they specifically need shoes to go to school. But I didn't want to start a charity, because I felt like a charity is totally dependent on donations. And if the donations didn't come in, the kids wouldn't continue to get the shoes. Because they're going to need another pair, not just one pair, right?"
Mycoskie is a self-styled "chief shoe-giver" and "serial entrepreneur" who hails from Santa Monica, with all-American looks and a reputation as shiny and clean as his teeth. Before Toms (it stands for "shoe for a better tomorrow") he started a laundry business at 18, an advertising company a few years later and a television network after that. "I've never had a job," he laughs, "but your customers are your boss – I have many bosses."
And they're only too happy to be involved: part of the great success behind the brand is the extent to which customers share the story through word of mouth. Mycoskie has never spent a penny on advertising, because he doesn't need to and this in turn means he is able to sell his shoes at an affordable price of £35 – which, of course, covers the pair you wear, as well as the pair which is given away.
"I never wanted our customer to feel that they were paying extra for the charity," he says. "I wanted them to feel they were getting absolute value with a purchase. My philosophy is that when you incorporate giving into your business model – so it's not just a marketing gimmick but is actually deeply in the roots of the business – your customers are more loyal; they want to share the story; your staff have something they truly believe in."
It's a philosophy Mycoskie lays out in his new book Start Something That Matters and one which he hopes other brands will consider. Because it works: since the company's birth, he has overseen the provision of more than two million pairs of shoes in 23 countries. And those shoes make a real difference to children's lives.
"Shoes simply mean everything to a Zambian child," explains Dr Fwasa Singogo, a child-health advisor for the relief fund World Vision.
"I'm a doctor today because of the shoes my father bought me, which motivated me. Shoes were and still are a luxury in this country."
Although the children themselves are given the "alpargata" styles, a wrapped slip-on inspired by a traditional Argentinian shoe, with a sturdy rubber sole and added arch support, the range for customers now includes ballet shoes, plimsolls and even wedges in every colour imaginable. Mycoskie even has a new designer, formerly at Paul Smith, coming up with products.
Although Toms is not a fashion brand first and foremost, it was Anna Wintour's Vogue magazine which gave the brand its first boost and its shoes have been promoted by the likes of Sienna Miller and Brad Pitt.
"People had never heard of something as radical as giving a pair of shoes," Mycoskie continues. "I think that was something which meant the fashion industry took us as their own: 'Wow, fashion's doing something really good, let's really promote this'."
Mycoskie has also teamed up with the Olsen twins' label The Row on a range of ultra-luxurious Toms made from cashmere and wool. It was a project about which the twins approached Mycoskie, and he is keen to do another, though he admits high-end fashion is not his prerogative.
"I'm very interested in style. Whether that's what's fashionable today or tomorrow is kind of up to the powers that be. But that's why the shoe is so classic in its design. I'm really interested in creating something that people would want to wear today and in 10 years and in a hundred years."
This is something replicated in the eyewear range, which sticks to classic shapes, such as Aviators, each decorated with three colours: one at the temple which represents the customer, one at the end of the arm to represent the person receiving medical treatment because of the purchase and a thin band in the middle, which shows Toms as the go-between.
"When I started Toms, people thought I was crazy," Myscoskie writes in his book, "[but] the giving component makes our shoes more than a product.
"They're part of a story, a mission, and a movement anyone can join."
Join our new commenting forum
Join thought-provoking conversations, follow other Independent readers and see their replies