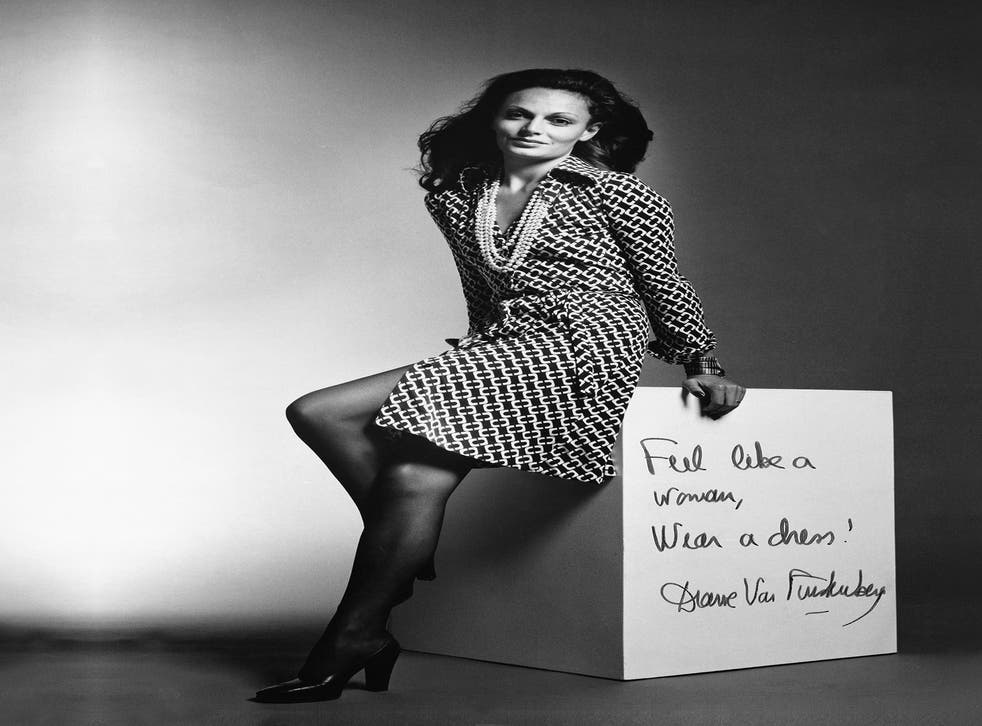 Get your groove on: Seventies fashion is back... again
As the spring/summer 15 catwalks attest, designers seem incapable of resisting a nostalgia for the era of bell-bottoms and blouses, platforms and poodle perms
Every era has its bogeymen and bad memories, but those of the Seventies seem to loom larger in the collective memory than most. Especially in Britain, where industrial action led to the introduction of the three-day week, rolling blackouts and streets strewn with uncollected rubbish. And we're only just learning about the seedy sexual abuse that went on behind closed establishment doors.
Couple such doom and gloom with a reputation as "the decade that style forgot" and the Seventies seems a less than auspicious source for fashionable inspiration. And yet, as the spring/summer 15 catwalks attest, designers seem incapable of resisting a nostalgia for the era of bell-bottoms and blouses, platforms and poodle perms – and that was just the men.
"It was a tumultuous and unhappy time in so many ways," says Hannah Almassi, the fashion news and features editor of Grazia. "But for me, not living through it, I see the Seventies in a hazy, gorgeous light.
"I think of my parents meeting, the two of them looking cool in their Instagram-esque old Pentax photos, my mum shopping at Biba and Bus Stop, my dad wearing medallions, and London during one of its hippest moments. It's probably why I've always been drawn to this era in regards to my own wardrobe."
And while acknowledging the difficulties of the era, it is important to recognise that it was also a time of emancipation, in the UK and America at least: of second-wave feminism, and gay and civil rights being fought for and won; of freedom and experimentation in music and film; and style icons that, with the benefit of hindsight, remain worthy of that epithet.
In her introduction to Journey of a Dress, an ode to Diane von Furstenberg's career-defining design, Holly Brubach captures the sense of freedom that women felt at that time. "Heigh-ho! It was the 1970s, and en masse [women] left their sculleries and their hearths for careers in finance, law, and other fields that had been the province of men. Wearing a wrap dress by the princess [von Furstenburg] – an entrepreneur herself – the women went on job interviews; they went straight from the office out to dinner; they went around the world."
Worldliness is an important element of Seventies style, most literally in the form of the shaggy Afghan coats, Persian paisley and Indian embroidery which came to our shores via the boutiques of the King's Road in Chelsea, a happening spot if ever there was one. But also, figuratively, the Seventies were a time of widening horizons, when the "youthquake" teenagers of the Sixties grew up and went out into the world, enabling adults to embrace the revolution, too.
Miuccia Prada, arguably the most influential woman in fashion, took over her family business in the Seventies, while Phoebe Philo – the most obvious successor to Prada's mantle – was born in 1973 and has admitted that feeling nostalgic for the era has shaped her designs. Many of the designers making waves today aren't old enough to remember much of the Seventies, if they were even alive at all, so perhaps feel free to look back through rose-tinted glasses with impunity, and to pin pictures of Bianca Jagger, Lauren Hutton and Jodie Foster's Taxi Driver character to their inspiration board.
Nostalgia is a funny thing, especially with the seeming dichotomy of fashion's pursuit of the new. But revising history to a romantic, soft-focus finish is understandable when you're a designer in the business of creating dreams. Harsh reality underlines every era, and fashion is hardly the medium for collective hand-wringing over the past when more modern events can be focused on instead.
Also, when you consider the design talent of the time, and the far-flung inspiration that created such a melting pot of aesthetics it's easy to see why the decade is irresistible. Halston, Yves Saint Laurent, Karl Lagerfeld at Chloe, and home-grown talents such as Ossie Clarke, Celia Birtwell and Barbara Hulanicki's Biba all created liberating clothes for the many roles that women were now allowed to hold. Thea Porter may be a lesser-known name, but through her shop on Greek Street in Soho, she helped to import the Bohemian look that came to define the era. "The Seventies, particularly in the early years, had an extraordinarily strong visual identity," says Dennis Nothdruft, curator at the Fashion and Textile Museum, which is currently celebrating Porter's work. "It's a look, a feeling that people respond to or identify with and the great models of the period – Twiggy, Jerry Hall, Marie Helvin – really embodied the mood."
But as fashion isn't about costume and museum pieces, how do you pay homage to the Seventies without looking like an escaped extra from an am-dram production of Abigail's Party? "The colourful prints and flowing fabrics of the Seventies make it the perfect inspiration for summer collections," says Roberta Benteler, founder and managing director of Avenue32.com. "To me the era stands for liberation, a celebration of youth and embrace of change.Chloe's tan suede tunic and shorts combo and Saint Laurent's boho dresses perfectly encapsulate the decade without looking pastiche."
A less literal take is another way to avoid the time-warp trap, agrees Almassi. "Hair, make-up and opting for less synthetic fabrics are all key components in ensuring the retro look is firmly placed in the here and now. It's a look that requires conviction, but that doesn't mean you need to have the disco 'fro, matching platforms and sweaty armpits to boot."
Join our new commenting forum
Join thought-provoking conversations, follow other Independent readers and see their replies