Ivy League Style: It's still hip to be square

Show all 7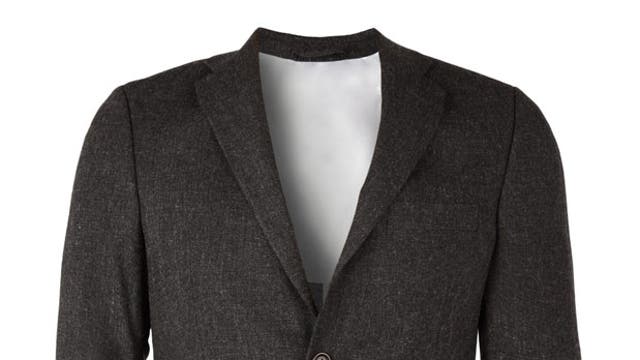 Ivy League Style: It's still hip to be square
Suave, sophisticated and effortlessly stylish, the Ivy League look is a timeless trend for any discerning dresser
Adam Welch
Monday 14 November 2011 01:00 Comments
All of us that are accustomed to the that's-great-but-what's-next mindset of fashion tend to see a "trend" as something that you read about one week, feebly try to replicate the next, and talk about with deep, gut-churning disgust the week after that.
But where many style statements come and go like new flavours of vodka (you know, the kind where a sip seems like a wonderful idea and a bottle turns out to be a sickly, vomit-stained vanilla nightmare) there are others that have become more deeply ingrained into our cultural memory over the generations, yielding increasingly rich and subtle flavours, much like, perhaps – yes, we're still on drinks – one of those 40-year-old premium whiskies they make a big point of drinking on Made in Chelsea.
In menswear, where things change with the speed of a ponderous tectonic plate, few modes of dress have remained so insidiously influential over the past 50 years as what people now talk about as the Ivy League look. That is, the squeaky-clean, supremely preppy and indefatigably American style vernacular that supposedly emanated from the US's top-flight colleges in the 1950s, and was disseminated worldwide by sharply dressed Hollywood stars such as Steve McQueen, Sidney Poitier and Cary Grant in the following decades.
While many might not be familiar with "Ivy" as fashion terminology, everyone should know what we're dealing with: crisp button-down shirts, sharply ironed chinos, shawl-neck cashmere sweaters, wool blazers, Ralph Lauren polo shirts, penny loafers and flashing white teeth. Basically, exactly the kind of outfit you should whip out for dinner with your girlfriend's parents.
"You can wear it if you're 20 and you can wear it until you're 70," says Tony Nourmand, whose new book Hollywood and the Ivy Look collects photographs – many previously unpublished – of the iconic stars of the Fifties and Sixties who did Ivy like no one else. "I looked at [the images in] the book and I thought, 'Oh God, it's what I've been wearing all my life'," he says, "And I didn't know! It's smart, it's casual and it's timeless. And it's really back again." Of course, something as palatable as Ivy League style can never really go out of fashion. "In menswear you will find a lot of these preppy items in people's wardrobes," says David St John James, fashion director of men's fashion biannual Port. "It's the way a lot of people dress, even if they're becoming more modern."
However, where men's fashion at the beginning of this decade was all about dandyism (via Eton-y haircuts, cravats and three-piece suits), it seems like preppiness is now in the ascendant. In sweaty east London nightclubs ironic boat shoes have replaced ironic winklepickers. New York blogs, such as Street Etiquette and the Sartorialist, have reintroduced the world to classic American male style, while new brands, including Patrik Ervell, Michael Bastian and Thom Browne have take classic Ivy dress codes to interesting, distinctly modern places.
"Preppy has endured for so long," says Scott Sternberg, whose cult brand Band of Outsiders mixes Ivy stylings with more cosmopolitan influences, "from French New Wave to Spaghetti Westerns to Surrealists like Buñuel". "It's a uniform, a very easy to understand way of dressing for guys, but with a lot of personality to it as well," he says.
This year saw the opening of the first UK store for Rugby Ralph Lauren – an offshoot of the paradigmatic preppy brand that focuses on Ivy League stylings. Winter 2011/12 is also the first season that Black Fleece, Thom Browne's pleasingly awkward take on prep for Brooks Brothers, is available. And Ivy's influence stretches further than that, according to St John James. "You see Ivy League in designers such as [South Korea's] Wooyoungmi, who you think would be so far away from it," he says. "[Japanese brand] Miharayasuhiro too. The Ivy League thing is big in Japan– it's all about buying into a lifestyle."
'Hollywood and The Ivy Look' is available to from 15 November, £45. For stockist details and to order online visit reelartpress.com
Register for free to continue reading
Registration is a free and easy way to support our truly independent journalism
By registering, you will also enjoy limited access to Premium articles, exclusive newsletters, commenting, and virtual events with our leading journalists
Already have an account? sign in
Join our new commenting forum
Join thought-provoking conversations, follow other Independent readers and see their replies