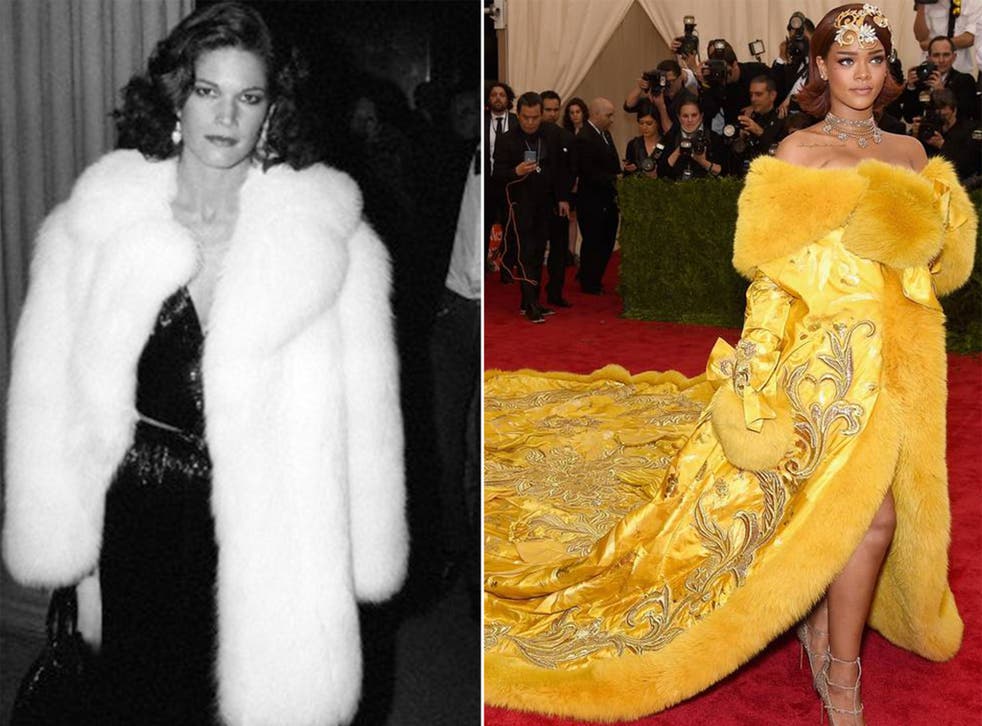 The Met Gala 2015: compare and contrast fashion from the 70s through to today
A look back at the Met Gala's archive red carpet and how fashion has changed throughout the years.
Linda Sharkey
Tuesday 05 May 2015 14:24 Comments
Last night New York hosted this year's Met Gala, attended by a star-studded guestlist, from Rihanna, to Lady Gaga and Jennifer Lawrence, with their black tie attires joining the history of an iconic red carpet.
Basically, all the biggest stars from the worlds of fashion, Hollywood and music attend every year to the annual fundraising event, hence why the highlight of the night is the red carpet, as celebrities parade in their custom made designer gowns.
The event marks the grand opening of the Costume Institute's fashion exhibition held at New York's Metropolitan Museum of Art. The theme of the exhibition provides the dress code for the night, which serves as the inspiration for designers. This year's theme is China: Through The Looking Glass, which goes some way to explain some of the outfits (yes, that hat worn by Sarah Jessica Parker).
However, the Met Gala has a long and varied history; ever since the first exhibition was held in 1971, entitled Fashion Plate, the world's eyes have been on the guests and more importantly, their gowns. We've delved through the archives to find out how red carpet fashion has changed through the years.
Met Gala 2015: Compare and contrast

Show all 9
It comes as no surprise that many trends return year after year, from the seventies through to today; shoulder pads, long sleeves, asymmetric cuts, feathers, fur and kimono-inspired gowns, and last night, many of these we saw all over again.
Carolina Herrera's structured shoulders and long sleeves worn decades ago were back, but Rita Ora and Miley Cyrus put a twist on them. Fur is a favourite at black tie events, as was seen last night on Rihanna's caped design. And so has Emma Roberts's one-shoulder, Sofia Vergara's white gown, Kim Kardashian's feathers, Amal Clooney's ruffles and Lady Gaga's kimono-inspired designs.
Register for free to continue reading
Registration is a free and easy way to support our truly independent journalism
By registering, you will also enjoy limited access to Premium articles, exclusive newsletters, commenting, and virtual events with our leading journalists
Already have an account? sign in
Join our new commenting forum
Join thought-provoking conversations, follow other Independent readers and see their replies