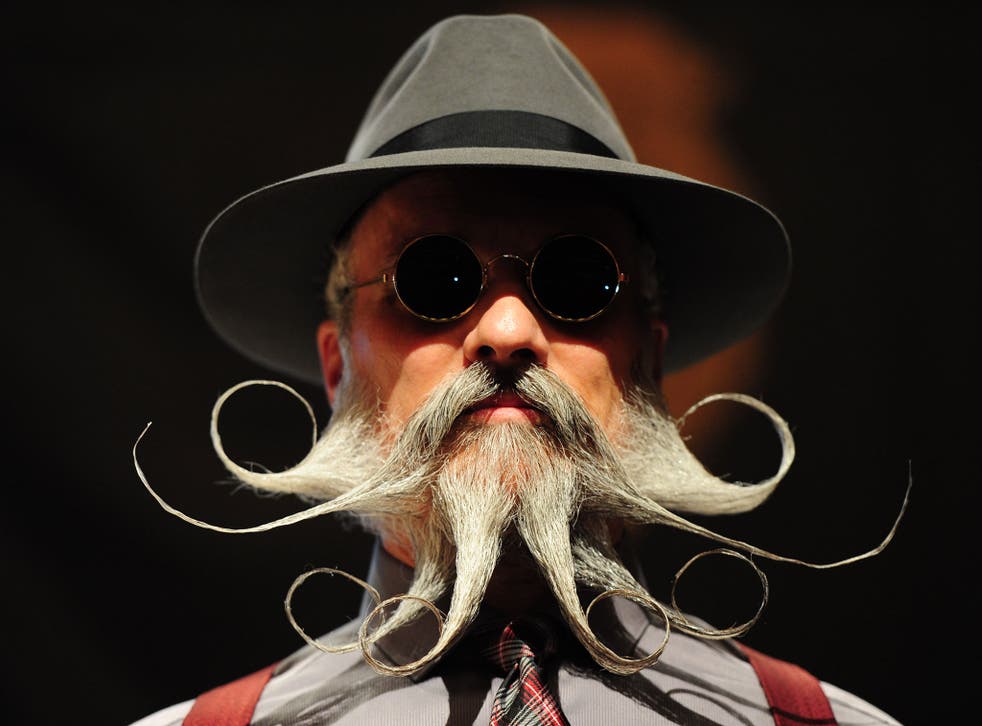 These are officially the best beards in the world
From Wosits beards, to ghostly floating facial hair and musketeer moustaches, find some Movember inspirations in these contestants
Linda Sharkey
Wednesday 29 October 2014 15:24 Comments
With Movember just around the corner there could not be a more apt time for the World Beard and Moustache Championships which took place last week in Portland, Oregon.
Crispy Wotsits plaited into beards (agreed, absolutely disgusting), ghostly floating facial hair and gravity defying moustaches were paraded on the stage in an attempt to stand out in the trending world of big-beards.
Nearly 300 men from nine different countries took part in the furry competition, which has 18 categories, including "full natural beard" and "freestyle full beard", and falls under three divisions: moustaches, partial beards and full beards.
But not everyone with beards could succeed in this competition. The event organiser Phil Olsen told The Oregon newspaper that what judges are really looking for is the facial hair that "best enhances their overall appearance, style and personality". That's right; the contestants had to submerge themselves in the full role. Think a big moustache paired with a Wild West "sheriff" outfit and guns, or a long big white beard in the style of Gandalf.
The World Beard and Moustache Championships in Portland

Show all 8
The greatest beard in the world was awarded to Portland local Madison Rowley, who sports a long and bushy full beard.
So, those getting in the Movember mood can certainly find some tache inspiration in these bushy faces, whether it's the longest, windiest or more extreme facial features.
Movember is the annual event involving the growing of moustaches during the month of November to raise awareness of men's prostate cancer and mental health illness. Its community has raised £346 million so far and funded 800 programmes across 21 countries. So, are you joining the cause?
Register for free to continue reading
Registration is a free and easy way to support our truly independent journalism
By registering, you will also enjoy limited access to Premium articles, exclusive newsletters, commenting, and virtual events with our leading journalists
Already have an account? sign in
Join our new commenting forum
Join thought-provoking conversations, follow other Independent readers and see their replies