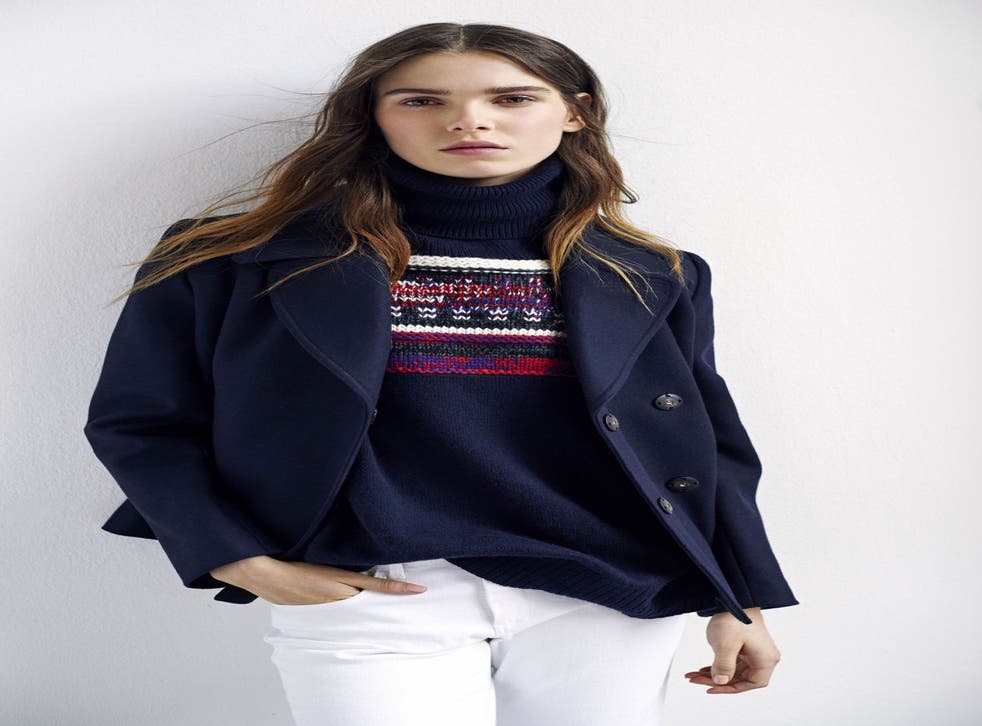 French Dressing: Comptoir des Cotonniers' stylish makeover
With a new creative director on board, Comptoir des Cotonniers has undergone a stylish revamp. 
Ostensibly British, the high street is actually a world without borders. One of the lesser-known émigrés is Comptoir des Cotonniers, a Parisian label that has been owned by Japan's Fast Retailing since 2006. How's that for international?
Now celebrating 20 years in style, the brand has undergone a makeover led by the new creative director, Anne Valérie Hash, who was appointed to the role last summer.
A Parisian, Hash's CV is tied to the fashion of her home city: in 1995 she graduated from the prestigious Chambre Syndicale de la Couture Parisienne in 1995 with internships at Chanel, Dior and Lacroix under her belt, starting a bridal line that same year before debuting ready-to-wear in 2000.
The new and improved Comptoir des Cotonniers

Show all 7
Hash may never have been a blockbuster designer name but her talent for deconstructing and draping, and balancing traditionally feminine and masculine signatures, won her many fans until she closed her label last year.
The Comptoir des Cotonniers offering is much more everyday than Hash's eponymous designs, but the two brands share that sense of Parisian chic that remains constant regardless of how the fashion conversation changes. Of course trends aren't ignored entirely, but Hash, and her compatriots, tend not to be dictated to by them. "I set out to pleasantly surprise rather than shock our customers," says Hash of the revamp.
"The challenge was huge but I was very positive about it. Since the beginning, Comptoir des Cotonniers brought a mix between know-how and modernity, my work is about how to reinforce the cuts, the mix of fabrics and the sense of refined details. More than anything else I wanted to bring my awareness of cut, which is my greatest strength: you just have to examine the armhole seams of the coats, the revisited volumes of the tuxedo jackets."
In Hash's deft hands, the basics Comptoir des Cotonniers is best known for are given a twist – a leather biker jacket has removable sleeves, the laces on leather trainers are twisted diagonally – but classicism is not compromised. "Simplicity is the hardest thing to achieve," Hash says.
"The customer knows that she will find pieces that she will wear for a long time and bring effortless elegance. The brand embodies Parisian style – so cool but never too much."
Hash says the brand has established an ability to cater to different gerenrations, a fact captured in its campaigns: "Both mother and daughter can interpret each piece of the collection – that's the core idea. The latest, overseen by Hash, features Charlotte Gainsbourg and her daughter, Alice. "An iconic French family, internationally known for their modern attitude, and easy chic appeal which perfectly match with our values," Hash says. "Charismatic, timeless, spontaneous and fresh."
Join our new commenting forum
Join thought-provoking conversations, follow other Independent readers and see their replies