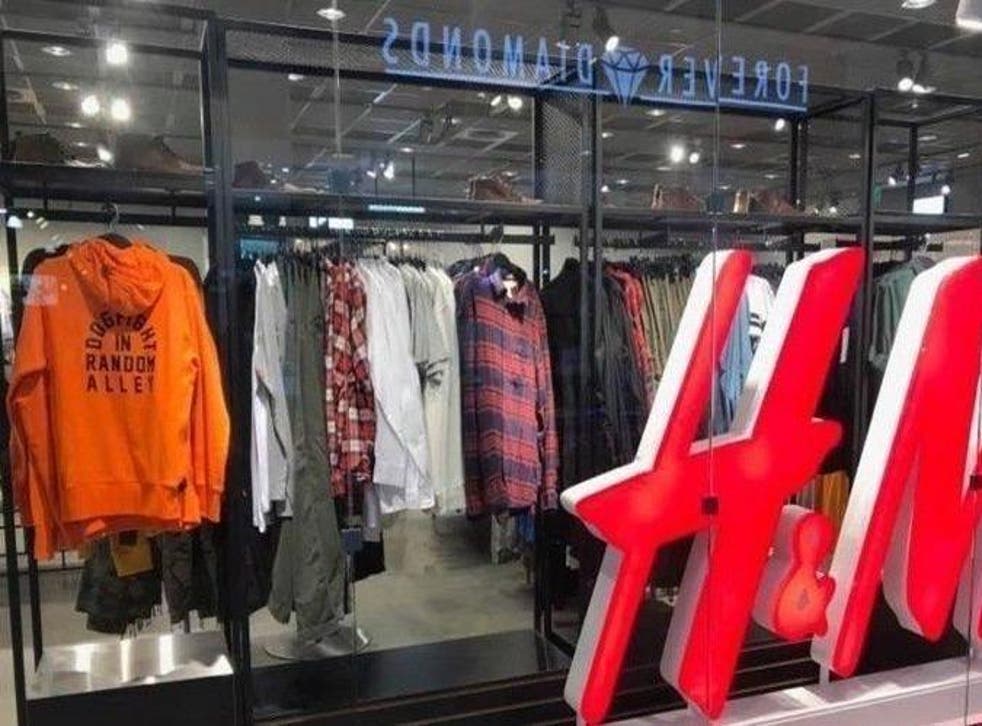 H&M removes dogfighting hoodie from shelves following PETA complaint
The animal rights group says it is 'disappointed' in fashion store
High street retailer H&M has removed a hoodie from its stores after animal rights organisation PETA argued that it sent a "dangerous" message.
Spotted at the Sugarloaf Mills mall in Georgia, United States, the offending garment, which has since been removed from stores, bore the words "Dogfight in Random Alley" across the back of a bright orange hoodie, Fashionista reports.
The slogan quite clearly alludes to the cruel and underground 'sport' of dogfighting, in which two dogs are pitted against each other until the animals are exhausted or seriously injured, while in more severe instances they are often encouraged to battle to death.
An act which is considered not just inhumane but illegal in many countries, the hoodie sparked outrage online inciting a Change.org petition titled "H&M MUST stop selling 'Dogfight in the alley' hoodies!!"
The petition, which has since received more than 45,000 signatures, reads, "We need to let them know that it is not only UNACCEPTABLE, but that we will not walk through their doors with such an article in that store for sale.
"We also need to look at the big picture here. This is not about just one item for sale.
Peta campaigns in pictures

Show all 12
"This is about a mindset that sees something like this as acceptable."
As a result, animal rights group PETA contacted H&M directly causing the retailer to quickly remove the hoodie from its stores.
"We're disappointed that H&M allowed an item that promotes dogfighting — a cruel and illegal activity — to slip through the cracks and make its way to store shelves," PETA Executive Vice President Tracy Reiman told Fashionista.
"The shirt — which normalises violent acts against animals — sends a dangerous message, but we're pleased that after hearing from PETA, H&M quickly removed the offending items."
Join our new commenting forum
Join thought-provoking conversations, follow other Independent readers and see their replies