31 of the best celebrity Halloween costumes of all time

Show all 31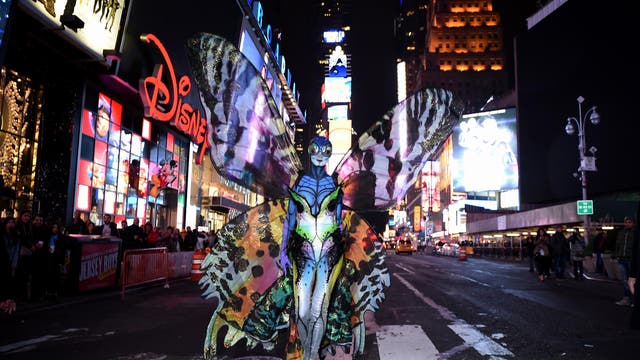 The best celebrity Halloween costumes of all time, from Heidi Klum as Jessica Rabbit to Katy Perry as Hillary Clinton
Katy Perry was unrecognisable when she transformed into Hillary Clinton for Halloween 2016
Sabrina Barr
,
Sarah Young
Saturday 31 October 2020 11:19 Comments
For those who spend the majority of their lives in the spotlight, Halloween can provide the perfect opportunity to embody a different persona, character or creature for just one night.
Over the years, Halloween has proven to be an especially popular festivity among A-listers from the worlds of entertainment, fashion and more who have access to top make-up artists and costume designers.
From becoming Hillary Clinton to dressing as a vampire waking up for breakfast, celebrities including Rihanna, Katy Perry and Zoe Kravitz have been pictured donning their most inventive costumes as they attend star-studded parties.
Heidi Klum, the undisputed queen of spooky season, never fails to delight as she hosts her annual Halloween party, having dressed as the "Thriller" werewolf, an old lady and a sinful apple in the past.
Click through the gallery above to see a selection of some of the best Halloween costumes ever worn by celebrities over the years.
In 2015, Klum dressed as the glamorous Jessica Rabbit from the 1988 Disney film Who Framed Roger Rabbit.
After revealing her cartoon-inspired costume, the model disclosed that it took nine hours in a prosthetics lab to recreate the character's physique.
For 2019, Klum pulled out all the stops, undergoing a 12-hour transformation into a nightmarish alien for her 20th Annual Halloween Party at Cathédrale New York.
Klum's entrance to the party was just as intense as her costume, as she was driven to the event in a vehicle made from glass, splattered with blood and covered in biohazard symbols.
Register for free to continue reading
Registration is a free and easy way to support our truly independent journalism
By registering, you will also enjoy limited access to Premium articles, exclusive newsletters, commenting, and virtual events with our leading journalists
Already have an account? sign in
Join our new commenting forum
Join thought-provoking conversations, follow other Independent readers and see their replies