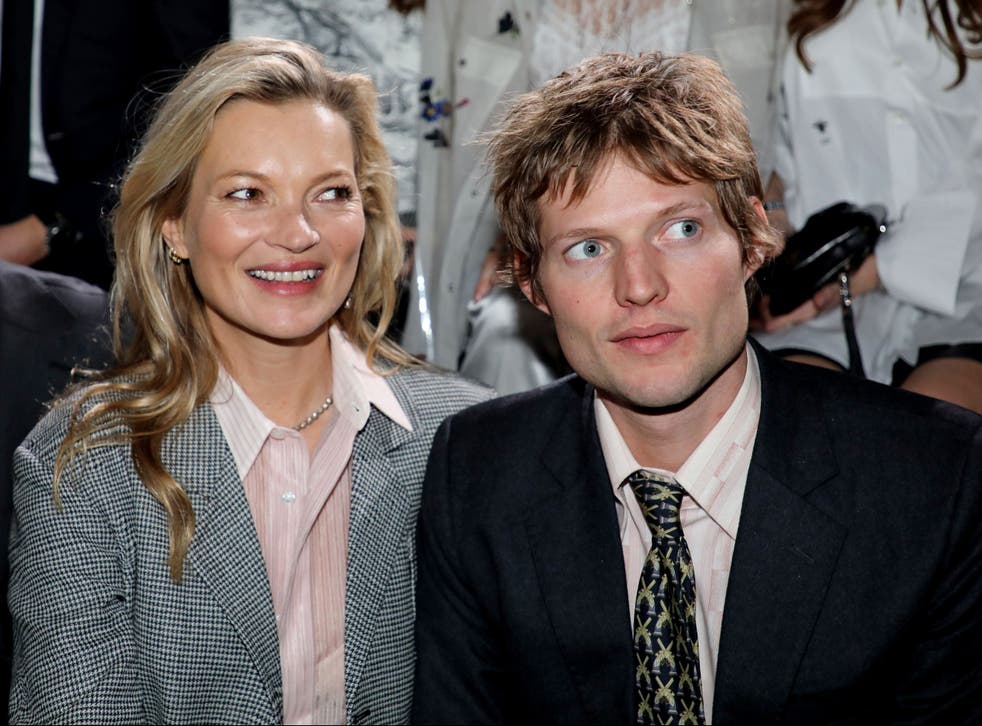 Kate Moss clarifies relationship status with appearance of new diamond ring
'I think after you've been married, that finger feels a bit empty,' she said
Joanna Whitehead
Wednesday 11 November 2020 11:38 Comments
Leer en Español
Kate Moss has clarified her relationship status after sporting a diamond ring on her wedding finger.
The British model, who has been in a relationship with photographer Nikolai von Bismarck for five years, confirmed that the vintage emerald and diamond ring was a gift "from the boyfriend".
In a new interview with the Telegraph, the supermodel stated that her left hand was looking "a bit empty", but that the couple were not engaged.
She said: "Oh, no, I'm not engaged. It's more like, I'm in a relationship, I'm committed.
"I think after you've been married, that finger feels a bit empty. It was an 'I'm going out with you, and I have a very empty finger, so give me a ring' kind of present," she laughed.
On the subject of jewellery, Moss revealed that the couple like to shop for jewellery together.
"He's into it," she said. "I think some men take just as much pleasure in giving jewellery as we do in receiving it."
While the Croydon-born model does "like it when men wear jewellery", such as a "nice chain", she was sceptical that her boyfriend would be a fan.
"I can't imagine Nikolai in it," she said. "It's definitely not his thing."
The supermodel split from her ex-husband, Jamie Hince, the guitarist from rock band The Kills, in 2015 after four years of marriage.
According to the Telegraph, Moss spent the first lockdown at her Cotswolds home with her daughter, Lila Grace, von Bismarck, her half-sister, Lottie, and her best friend, hairdresser, James Brown.
Although she was "relieved" to be back in London, she admitted that emerging from lockdown was difficult.
"I didn't want to see anybody at first - I was like, 'What do you mean I've got to go to a dinner?'"
Speaking to the newspaper in April, von Bismarck said he was spending lockdown trying to quit smoking, doing jigsaws and playing Mexican dominoes.
He added that he was listening to "reggae in the morning, and some blues or country in the afternoon, sometimes a bit of jazz."
Register for free to continue reading
Registration is a free and easy way to support our truly independent journalism
By registering, you will also enjoy limited access to Premium articles, exclusive newsletters, commenting, and virtual events with our leading journalists
Already have an account? sign in
Join our new commenting forum
Join thought-provoking conversations, follow other Independent readers and see their replies