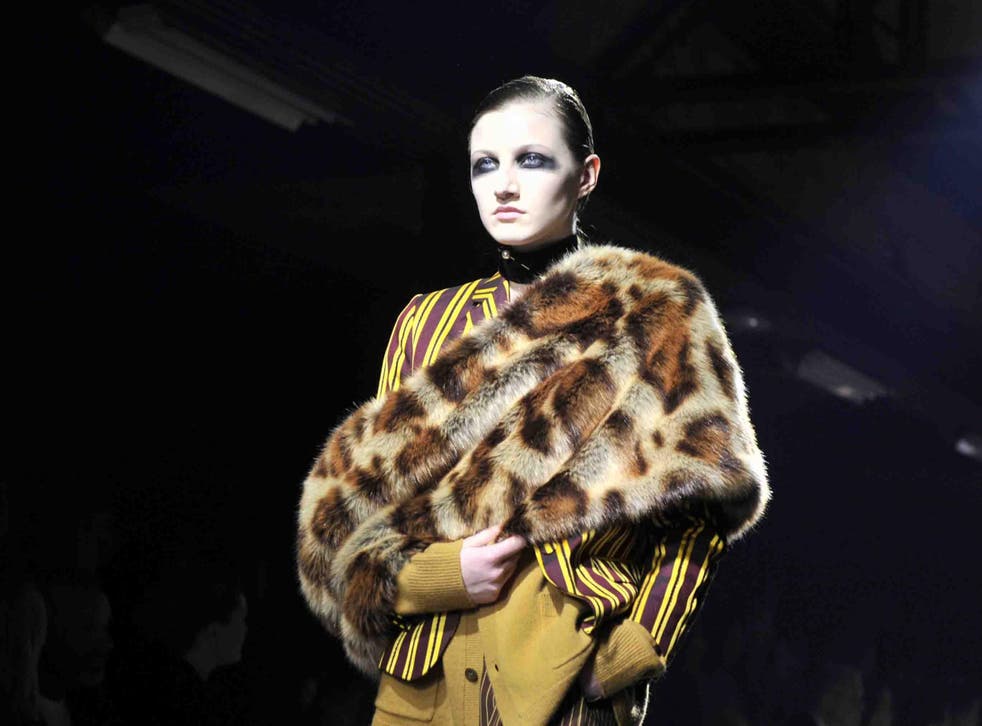 Why leopard print is this season's fiercest trend
Whichever way you wear it, big-cant prints have matured into a timeless classic
From Jean Harlow in the 1930s to modern day muses like Kate Moss, Anna Wintour and Michelle Obama, big-cat style spans the ages.
Once you bypass the Bet Lynch connotations, like wearing a red lip, it looks good with almost anything and is the perfect way to inject your look with a bit of edge.
In the fashion world, leopard has become one of those enduring styles that we never seem to grow weary of. So much so, it's almost considered a neutral.
This season, the meow-worthy print has seen a resurgence both on and off the runway with designers like Prada, Dolce & Gabbana and Dries van Noten unleashing their wild side.
For many, it was the cosseted coat that took the top spot. Bottega Veneta cut theirs both full-length and cropped with a black leather trim while Moschino and Dries van Noten opted for classic fur.
Leopard Print Buys

Show all 7
For Dries, leopard spots adorned almost every piece it could; there were printed wide-leg trousers, two-piece suits, blanket scarves and huge furry cuffs.
Perhaps the most unlikely of appearances came from Dolce & Gabbana where a collection steeped in princess-y fairy-tale fantasies merged with Bengal cats, leopard print peter pan collars and an enveloped shift dress. Somehow though, it worked.
If you're new to the trend, animal print accessories are an easy entry point, so try out a pair of pumps or a chic bag for an unexpected kick to all-black ensembles.
While a leopard-print coat is indeed a big statement, it's perhaps the most timeless way to approach the look. Go big or go home with an all over print or opt for something with a printed collar for a shortcut to looking extra elegant.
Join our new commenting forum
Join thought-provoking conversations, follow other Independent readers and see their replies