Little Mix's new PrettyLittleThing collection accused of cultural appropriation and 'fetishing Asian women'
'Fashion doesn't exist in a vacuum'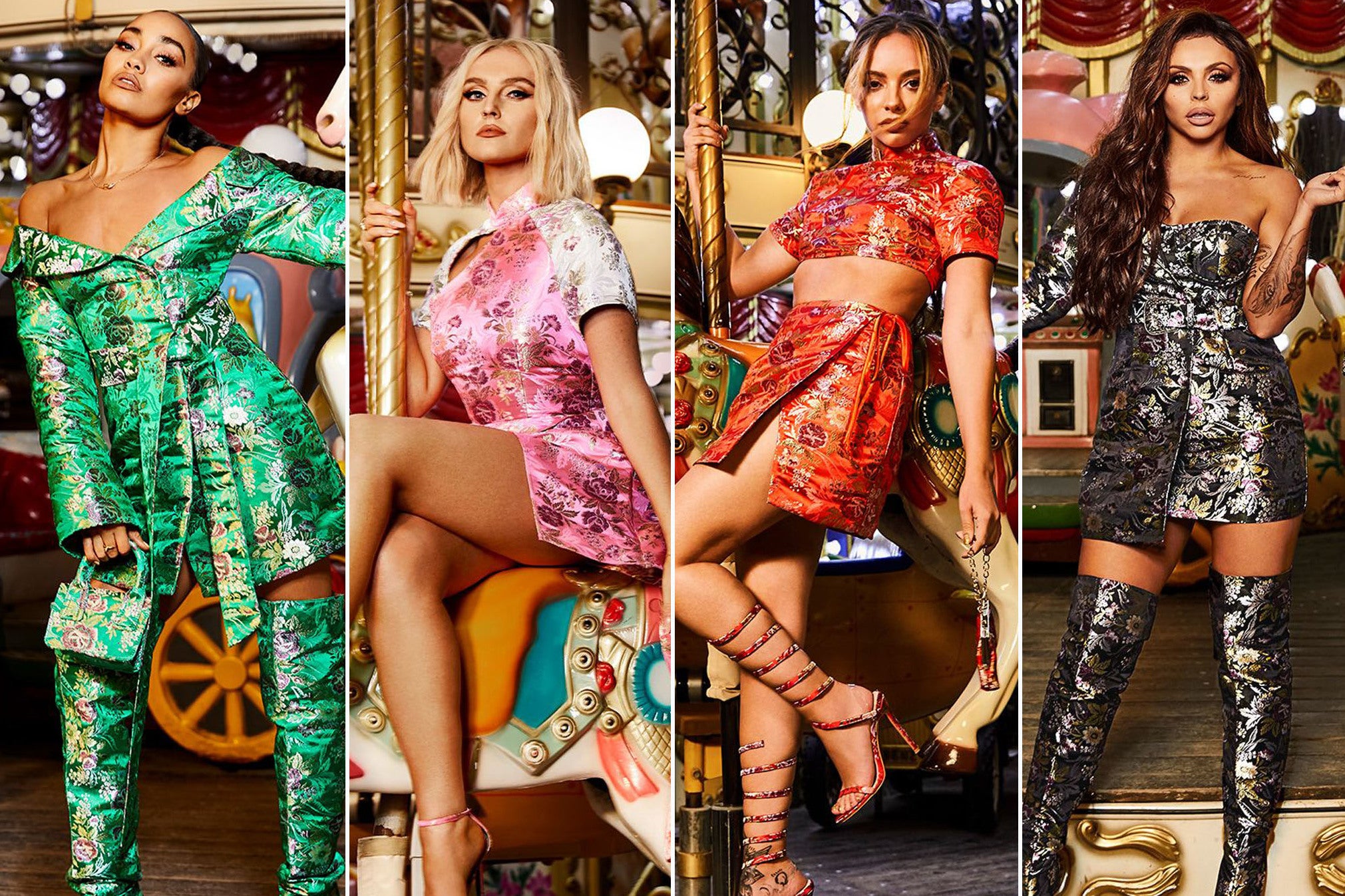 Little Mix's new collection for PrettyLittleThing has been accused of cultural appropriation for its sexy interpretation of traditional Chinese attire.
The clothing range, which the brand describes as 'oriental', has been accused of fetishising Asian women.
Consumers have hit out at both the brand and girl group for their new range, which was launched on 6 November and incorporates tops, shirts, dresses, shoes and bags.
The collection is loosely based around a traditional qipao – a customary Chinese dress made of silk with intricate embroidery that dates back to the 17th century.
Traditionally, the garment is typified by a high neck, straight skirt and, historically, covered all of the body except the head, hands and toes, although modern variations are often sleeveless.
Both the contemporary and traditional versions are associated with the women's liberation movement.
Historically, women were forbidden from wearing the qipao, which was exclusively worn by men.
The Xinhai revolution of 1911 led to greater gender equality, however, and women began wearing the robe to demonstrate their equality with men.
The Little Mix collection is comprised of crop tops and revealing outfits, some of which have sold out, but not everyone is convinced.
Safe Haven Activists, a Twitter account that describes itself as an online "safe space"', wrote: "fashion doesn't exist in a vacuum, by sexualising the qipao, this collection reinforces fetishisation of & violence against asian women, & the image of them as submissive, exotic, & sexy, unintentionally or not."
Underneath one Instagram post, one user wrote: "Can we just talked [sic] about how 1 and 2 are cultural appropriation? Especially to Chinese, including myself? I'm disappointed."
Another criticised the decision to use traditional Asian clothing, but use white models: "Amazes me how they have an Oriental dress design but can't find an Asian girl to model it."
Not all were convinced by the accusations, however. One user wrote: "It's not that deep!! Get over it! its a dress". In response, another replied: "In my culture the dress ACTUALLY has a meaning behind it. So yea. It's pretty deep especially when this dress goes back centuries."
One fan argued that one of Little Mix was of Asian descent, but was quickly corrected: "they're still marketing it and an accomplice is just as bad as the accused. And I'll tell you what NONE of them have any asian or Chinese descent.
"BUT DESCENT ISNT THE POINT. It's profiting off of a minority's culture. That's what appropriation is, especially when the dresses have a MUCH deeper meaning. Truly disgusting."
On Twitter, one user tried to further clarify what some fans had labelled "cultural appreciation":
"As an chinese person i see appreciation as a genuine attempt to share the culture with others by showing it in an AUTHENTIC light.
"While there's debate over whether anyone should dress in cultural garments if different cultures," she said, "my take is that as long as it's done with good intentions to share the beauty of the dress it's fine.
"BUT the problem with what little mix and pretty little things have done is they've taken the the design and style of a chinese qipao/cheongsam (same thing diff dialect), cut it up, sexualised it, and labeled it as "oriental dress" in order to make some quick cash", they said.
"This was not done with the intent to appreciate the chinese culture or dress but rather use it as a tool to make money. Call me "sensitive" but i don't want my culture treated as some sort of fast fashion piece."
She went on to highlight the sexualisation of Asian women as a problem, before tagging the band and asking them to withdraw the range and "hopefully learn a lesson".
Other brands have long been inspired by Chinese fabric and design.
Designers utilising Chinese influences in their collections include Tom Ford, Oscar de la Renta and Christian Louboutin.
PrettyLittleThing and Little Mix have been approached for comment.
Join our commenting forum
Join thought-provoking conversations, follow other Independent readers and see their replies