'My favourites are the ones that are complex': Michelle Pfeiffer speaks about her range of fragrances
Michelle Pfeiffer is bringing the complexities of her film roles to her scents, as she takes the path of a beauty entrepreneur. She spoke to Ruth La Ferla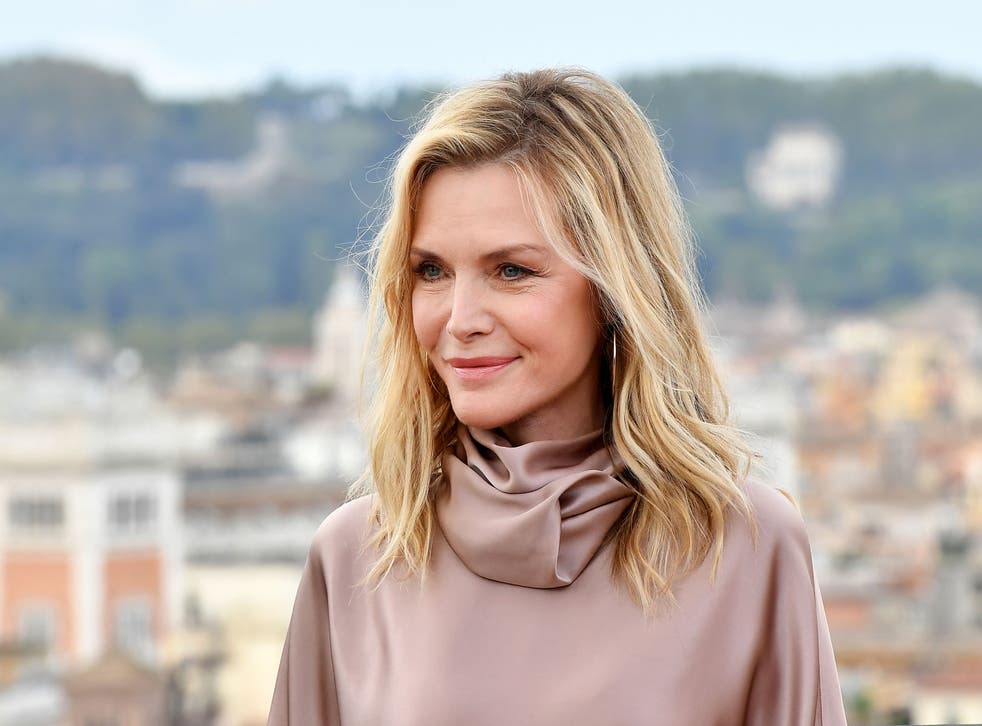 Michelle Pfeiffer has a restless streak. You can spot it in her widely disparate choice of acting roles. She was steamy as Catwoman, wrenchingly vulnerable in Dangerous Liaisons and glamorously debauched in Scarface. She has been exiled twice, as the social pariah Ruth Madoff in The Wizard of Lies, and now as an uptown grandee gone broke in French Exit, which arrived in theatres this month.
But at 62, Pfeiffer has stayed put long enough to bring up two children with her husband, writer and producer David E Kelley, and to embark on new projects: She plays Betty Ford on the forthcoming Showtime series The First Lady, and she has taken on the unlikely role of beauty entrepreneur.
Two years ago, she started Henry Rose, a line of gender-neutral perfumes, home fragrances and salves that bear broodingly evocative names such as Fog, Last Light and Queens and Monsters. The newest scent, Windows Down, a bergamot and citrus-tinged addition, hints at the more free-spirited, candidly fun-loving facets of Pfeiffer's personality.
Last week, she dropped her reserve to talk about the challenges of entrepreneurship, playing a genteel but impoverished society queen, and finding the freedom to let down her hair.
Q: I've read that you sometimes wear a fragrance to help you slip into character. Was that the case with French Exit?
A: At the time we were shooting, we were playing around with a floral. I wore it. I thought my character Frances would be a floral person.
Q: But your character is no sweet-scented dowager.
A: As we like to say, this is not your grandmother's floral.
Q: Which part of you related to Frances?
A: I don't always know why I respond to a character. But I found her incredibly moving. Her tragedy is that of someone insulated by wealth who has never learned real coping skills. When she has no money anymore, she doesn't really know who she is.
Q: She behaves like a woman with nothing to lose. Did you find that intriguing?
A: Frances has always behaved that way. In this situation she's a bit delusional. But the thing that most excited me is that we spend so much of our time – at least I do – trying to be polite. It's totally exhausting. Frances can't be bothered.
Q: Was there a time when you became less concerned with what other people think?
A: It's age-related. The older I get, the more I let go of those worries. It's incredibly liberating.
Q: How did the concept for your latest fragrance come into your head?
A: I was driving, and I rolled my windows down and felt the warm summer air. I felt untethered. It reminded me of getting my driver's licence when I was 16 – that feeling of, you know, just letting go and letting life lead me. The older we get, we just don't do that.
Q: Was this scent conceived as a response to an oppressive year?
A: No. But it is optimistic. Its introduction just happens to coincide with all of us slowly coming out, and the feeling that we're wanting to start over.
Q: These fragrances vary broadly in character. Which are you most drawn to?
A: I tend towards the darker and richer woody-vanilla-earthy ones. Torn, my first (and a go-to), has a whisper of something spicy, a little bit woody. My favourites are the ones that are complex.
Q: Celebrity fragrances are said to be a difficult sell. Yet you introduced one without even placing your name on the label.
A: I was cautioned at the start that celebrity fragrances were not doing well, that people were not trusting them. It was important to me, because this isn't a licensing deal, that the brand would be able to stand on its own; that all the ingredients would be listed on the label. I didn't want to develop something that relied on my face or celebrity.
Read More:
Q: You are known to be private. Did you feel pressured to go on Instagram?
A: I don't know that I would have started Instagram if I hadn't launched this brand. I tend to be very cautious in interviews. I hate doing photo shoots.
Q: But you are playful on your feed. In one post you actually toyed with a whip.
A: I was sitting with a friend in my office, and we didn't know where the conversation was going. She brought up the Catwoman whip. I told her, "I think I have it right here." I opened up my closet and there it was, looped over the door. The moment looked ridiculously staged, but it wasn't. On social media, you really control your own narrative. It allows you to be as goofy as you want to be.
© The New York Times
Join our new commenting forum
Join thought-provoking conversations, follow other Independent readers and see their replies