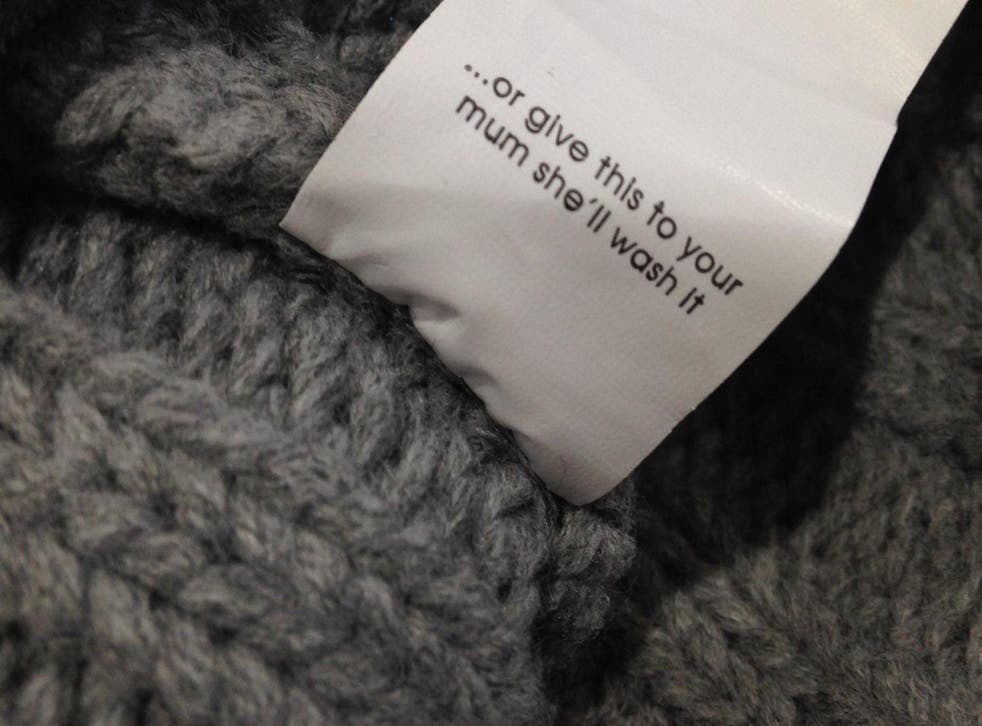 Missguided under fire for sexist washing instructions
'It isn't the sixties anymore'
A shocked mother has hit out at fast-fashion brand Missguided after discovering washing instructions inside her daughter's hat that suggest "mum will do the washing."
Sian Robson, 52, from Ashford, Kent, was shown the sexist label by her 13-year-old daughter, Caitlin, and has since called the brand out on Twitter for being "insensitive."
In her post, the mother-of-two shared a photo of the offending label which reads, "…or give this to your mum, she'll wash it", alongside the caption, "Maybe it's possible dad is capable of putting a wash on too?!"
She then added the hashtag #everydaysexism.
While Robson admits that she's aware the instructions were intended to be a joke, she is now calling for the retailer to remove the label from its range of hats.
"At first I didn't believe that a female fashion brand would put something like that on a product," she told The Sun.
"It just didn't sit right with me. I looked on the Missguided website and I noticed they were all for promoting girl power.
"They seem like a brand that want to encourage young women to break stereotypes so I'm not sure why they would have something like this in their clothing."
The angry mother also expressed concerns that the label could come across as insensitive to those who "might not have a mum or parents who can do their washing for them."
Robson says she is disappointed in Missguided and, despite contacting them via Twitter, has not yet received a response.
This isn't the first time the fashion retailer has been called out for being inappropriate either.
Last year, Missguided came under fire for an in-store sign that consumers slammed for being 'terrible' and 'sexist'.
Spotted in the brand's Bluewater store, the neon pink sign read "send me nudes x", and also appeared to feature on the walls of the Westfield Stratford branch.
As soon as images began to circulate on social media, several angry parents demanded that the brand remove the "reckless" and "disrespectful" message.
Join our new commenting forum
Join thought-provoking conversations, follow other Independent readers and see their replies