The Independent's journalism is supported by our readers. When you purchase through links on our site, we may earn commission.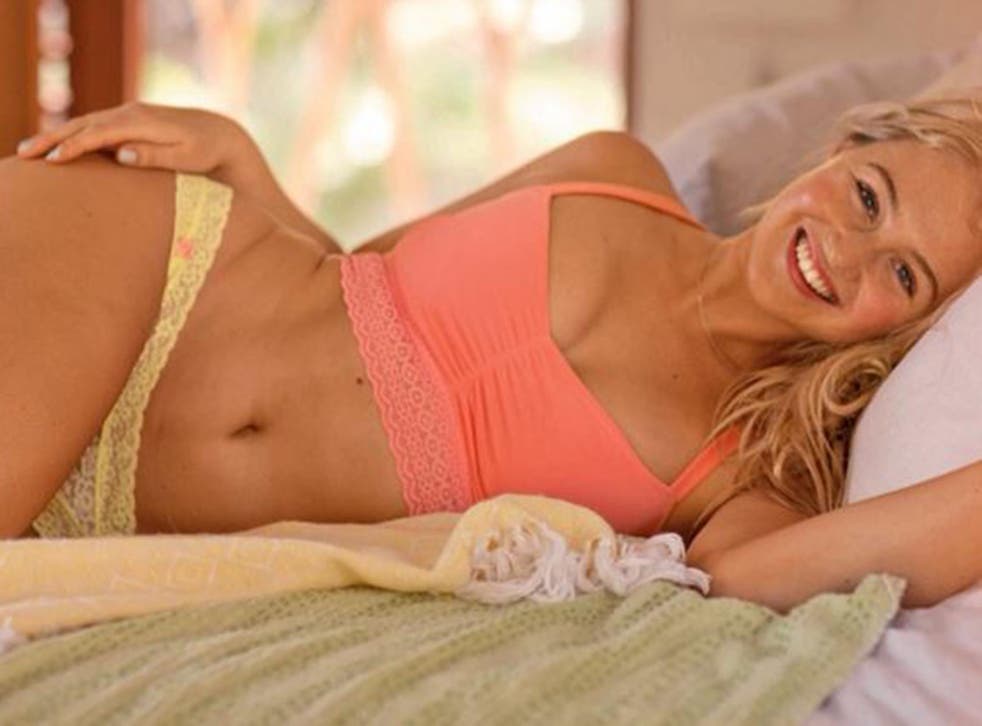 Aerie: Un-retouched photos show why teen retailer is giving Victoria's Secret a run for its money
Since removing altered pictures from its advertising, Aerie has seen a huge payoff
Aerie, American Eagle's lingerie brand, has captured the hearts of young women by using relatable models.
It stopped retouching images in 2014. Its #AerieREAL campaign celebrates women as they are.
Since removing altered pictures from its advertising, Aerie has seen a huge payoff. Sales skyrocketed a whopping 26 per cent in the most recent quarter.
RBC Capital Markets wrote in a note that parent company American Eagle anticipates Aerie sales will reach $500 million in the coming years. That's still small compared to Victoria's Secret's $6.1 billion, but the rapid and swift growth is making it a viable competitor.
Further, these images from the lingerie company's Instagram — featuring women who are far more relatable than Victoria's Secret models — help show why Aerie is such a competitive name in the lingerie business.
The most important plus-size moments in fashion

Show all 12
---
"The purpose of 'Aerie Real' is to communicate there is no need to retouch beauty, and to give young women of all shapes and sizes the chance to discover amazing styles that work best for them," Aerie's global brand president, Jennifer Foyle, said in a statement in 2014.
Source: PR Newswire
---
"We left beauty marks, we left tattoos — what you really see is what you get with our campaign," brand representative Jenny Altman told "Good Morning America" in early 2014, when the brand launched the movement.
Source: Good Morning America
---
"We definitely had a creative moment where the team got together, and we just said, 'really, what's happening today with millennials and the next generation?'" Foyle told Business Insider in August.
"And we really felt like girls today are just more independent and stronger than ever," she added.
---
The original Aerie Real campaign was photographed by John Urbano. Afterward, Ali Mitton took over as photographer.
Sources: PR Newswire, Aerie
---
When the brand first announced the decision to stop altering photos, it wrote a note to its young female audience on Facebook explaining the decision.
"We think it's time for a change," the letter read. "We think it's time to GET REAL and THINK REAL."
---
"We want every girl to feel good about how they are and what they look like, inside and out."
Source: Facebook
---
It's clear that the product and the marketing campaign have resonated with consumers: Sales have been skyrocketing. For fiscal year 2015, comparable sales jumped 20%.
---
But the campaign has paid off in more ways than just a meteoric rise in sales. In 2015, the brand was awarded the first NEDA Inspires Seal of Approval by the National Eating Disorders Association.
Source: People
---
The company also recently launched a campaign in tandem with NEDA called Strong, Beautiful, Me to promote eating-disorder awareness. It cemented the retailer's commitment to the body-positivity movement.
Source: Aerie
---
Additionally, Foyle says that she receives letters from women who have been inspired by the brand.
---
Aerie also used Emma Roberts in a campaign in 2015, highlighting that celebrities can also go without Photoshop.
---
Aerie's first "role model," Iskra Lawrence, has been the company's breakout star.
"Aerie is about embracing and celebrating the real you; Iskra embodies our mantra of challenging conventional standards through her unique beauty and vibrant personality. We are thrilled to bring her to the forefront of our campaigns," Foyle said in a press release in February.
---
Lawrence, who told Business Insider in August that she was once rejected from a modeling agency for being too big, is passionate about spreading Aerie's message.
And Foyle knew that she was a match for Aerie instantly. "We met her, and we were just like — 'Oh! She's perfect!'" Foyle told Business Insider.
---
These photos are not a stunt. "This is now our brand," Dana Seguin, former senior director of marketing, told Fast Company at the time of the launch. "It's not a seasonal campaign for us. It is now how we're talking to our customers."
Source: Fast Company
---
"The Aerie Real campaign — it's part of our DNA now," Foyle told Business Insider.
---
Now that Aerie has encouraged women to feel great about themselves as they are, the brand intends to inspire women beyond body image.
---
"Girls today are more confident and we believe that we can do all sorts of things around Aerie Real," Foyle said. "It doesn't have to be about body type. It's about truth and honesty and we kind of just want to spread happiness in a way."
---
"For us, it's just about being a good person and just feeling comfortable with our product," Foyle said.
---
The brand is poised for tremendous growth.
CEO Jay Schottenstein has acknowledged this, commenting that "Aerie presents an incredible growth and opportunity, which I believe can double in size over the next several years," on American Eagle's second-quarter earnings call in 2015.
---
The brand is growing rapidly, and it's in only 11 states at this point.
---
But Foyle has goals that are bigger than just dominating the market. "I always have this vision," she said to Business Insider. "I could imagine girls holding hands across the entire country and uniting as one."
Read more:
• Apple's iPhone problem in one chart
• Deflation is the 'wolf at Europe's door'
• Italy isn't Greece — it's worse
Read the original article on Business Insider UK. © 2015. Follow Business Insider UK on Twitter.
Register for free to continue reading
Registration is a free and easy way to support our truly independent journalism
By registering, you will also enjoy limited access to Premium articles, exclusive newsletters, commenting, and virtual events with our leading journalists
Already have an account? sign in
Register for free to continue reading
Registration is a free and easy way to support our truly independent journalism
By registering, you will also enjoy limited access to Premium articles, exclusive newsletters, commenting, and virtual events with our leading journalists
Already have an account? sign in
Join our new commenting forum
Join thought-provoking conversations, follow other Independent readers and see their replies