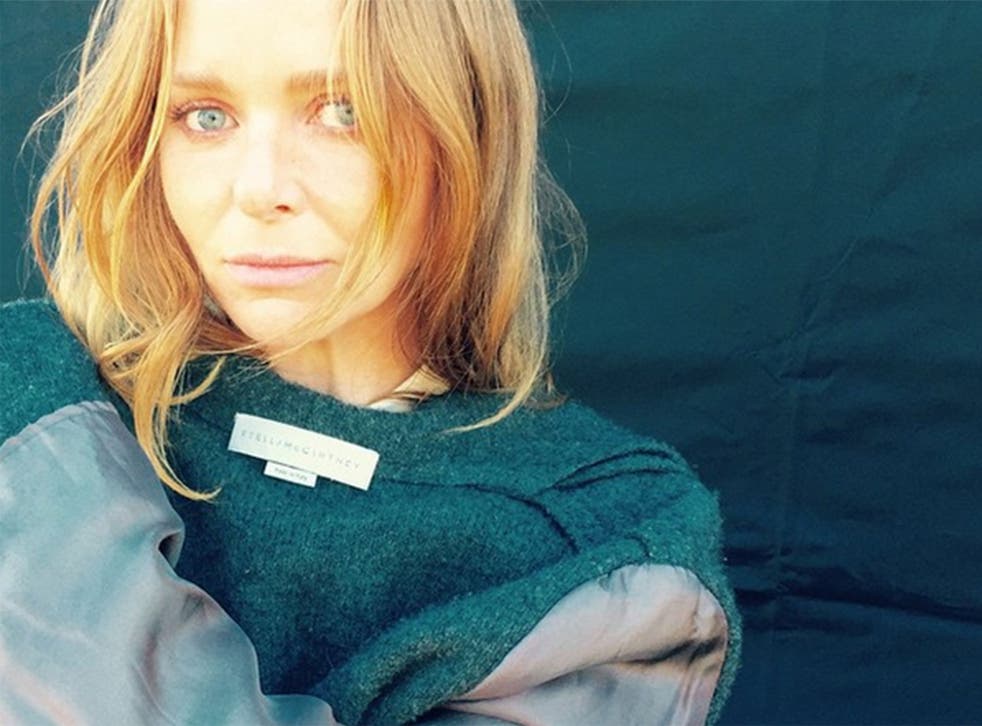 Fashion Revolution Day: wear your clothes inside out and ask #whomademyclothes to support worker welfare
Stella McCartney joins the latest effort to improve the clothing workers' safety standards following the tragedy of Rana Plaza building collapse in 2013
While wearing your clothes inside out would normally be a sign that you got ready in a rush, today is quite the opposite - and it's all for a good cause.
It's Fashion Revolution Day and social media is being flooded with images of garments showing the labels to raise awareness of the true cost of fashion and to celebrate best practice.
Designer Stella McCartney shared with her million-plus Instagram followers a picture of herself wearing a jacket from her collection insid eout, accompanied with the caption: "Show your label and ask #whomademyclothes for Fashion Revolution Day".
The initiative behind this campaign is to reflect on the welfare of the workers who make the clothes we all wear. "We believe in a fashion industry that values people, the environment, creativity and profit in equal measure," reads the campaign website.
Fashion Revolution Day marks the anniversary of the Rana Plaza factory collapse

Show all 13
The idea is that the industry sees a change in the production of its collection, where clothing companies will respond to the consumers' demand for transparency and unveil the origins of the clothes and whether the people working in the production of clothing items are getting a fair deal.
Following the industrial tragedy of Rana Plaza building collapse in 2013 which killed more than 1,1000 workers, the Bangladesh Alliance, formed by retailers such as Walmart, Gap and Benetton, has been funding clothing factories to boost safety standards. Fashion Revolution Day joins the cause and invites more brands to help make the industry more sustainable and fair.
"We aren't just purchasing a garment or accessory, but a whole chain of value and relationships," said the people behind Fashion Revolution.
The fashion pack has taken to Twitter and Instagram with images showing their wardrobes in the call for a more ethical garment supply chain.
Join our new commenting forum
Join thought-provoking conversations, follow other Independent readers and see their replies