Harrods launches Christmas window displays and first animated festive film ever
The luxury department store reveals the popular festive decorations of 2014 and the story behind its Christmas lights with stop-motion video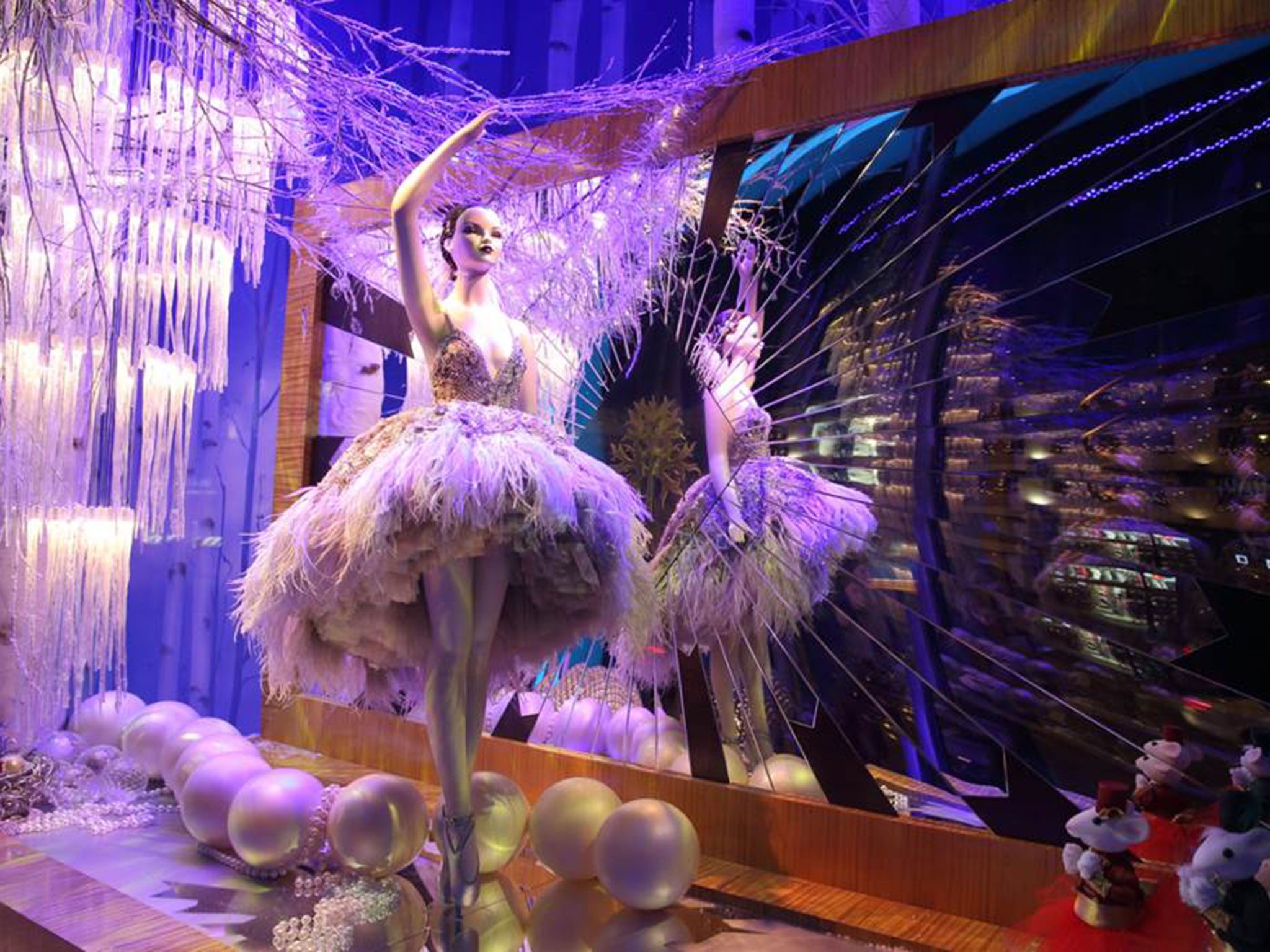 With John Lewis releasing its £1m festive advert and fashion brands Burberry and Topshop also launching their Christmas campaigns this week, it's no surprise that Harrods has followed suit.
Christmas has officially arrived in the retail world. Today, the luxury department store has revealed its world-famous festive window displays of 2014 featuring a host of home-grown and international luxury labels, alongside limited-edition pieces from fashion, beauty, home and toys ranges.
The London store, formerly owned by Mohamed Al-Fayed and then sold to Qatar Holdings, has been transformed into this year's theme, The Land of Make Believe, described as "a contemporary take on tradition set against a Scandinavian landscape of silver birch trees, ice-blue skies and snowdrifts".
A set of British designers including the likes of Stella McCartney and Matthew Williamson have taken over the store alongside renowned international houses such as Bottega Veneta.
The party collections are surrounded by traditional (oversized) toys -from jack-in-the-box to spinning tops and teddy bears,- toy soldiers dressed in custom designed suits, luxury furniture, a rotating ballerina, a troupe of uniformed mice in Harrods' traditional green and, of course, Father Christmas riding his reindeers. Together they bring the Brompton Road to life in an enchanted silver forest of luxury.
Christmas at Harrods
Show all 13
A Harrods' spokesperson said: "Our windows this year have the most amount of movement that we've ever had in a window display – each has an element of mechanism, it's really beautiful."
Deborah Bee, Director of Creative Marketing at Harrods, said: "Christmas at Harrods is an enchanting time for everyone. The Land of Make Believe brings the festive magic of the store to life, encouraging Londoners to enjoy Harrods as the ultimate Christmas destination; it's perfect for the whole family."
Harrods' Christmas displays have become a traditional spot to visit in London during the Holiday season.
In addition to the festive windows, Harrods is also celebrating Christmas with an animated film, for the first time. The ad, like the windows, is titled The Land of Make Believe and in a stop-motion film a troupe of white mice act as Santa's helpers. The video tells a version of the story behind the world-famous Christmas lights that cover the entire building every year.
With these fashion powers kicking off the Holiday season, Christmas has truly landed.
Join our commenting forum
Join thought-provoking conversations, follow other Independent readers and see their replies