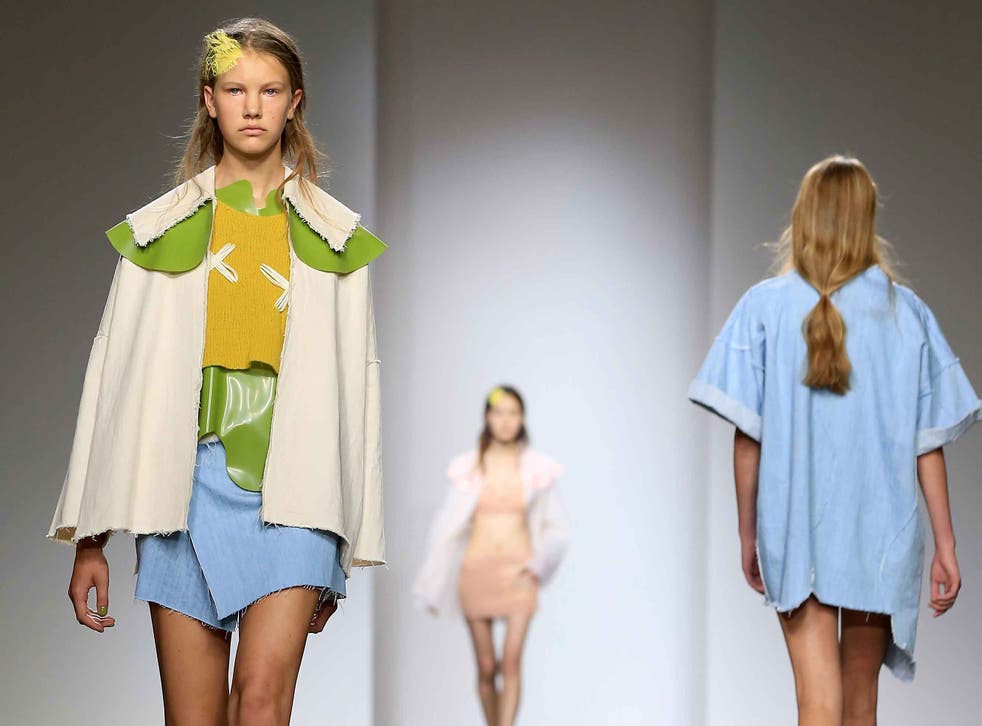 Man falls through the roof at London Fashion Week Fashion East show
A man has been injured falling through the roof of the Fashion East show.
A person was injured falling through the roof today at the Fashion East show which took place at the Topshop Show Space.
It has been reported that the man fell through the roof during the fashion show which took place this afternoon at the Topshop Show Venue on Gray's Inn Road near King's Cross.
The Fashion East show was underway when a section of the ceiling reportedly fell in with some show attendees reporting they saw a man fall through and hit his head on scaffolding.
The accident occurred part-way through the show and carried on despite the serious incident.
Topshop tweeted "For those at the #TopshopShowspace earlier for @Fashion_East the worker from the adjacent building is being cared for by medical staff.
London Fashion Week in pictures

Show all 45
The retailer has since made further comments on the incident to Vogue.
"There is a building site adjacent to the Topshop show space and a builder walked over onto the glass roof of our space and fell through."
"It did not in any way endanger the audience. It didn't happen above people's heads and there was no one in the space where he fell."
Addressing questions from show-goers of why the show wasn't halted they said:
"We're aware that people are asking why we didn't stop the show, but it wasn't affecting anyone in the show space and he received medical attention immediately"
Register for free to continue reading
Registration is a free and easy way to support our truly independent journalism
By registering, you will also enjoy limited access to Premium articles, exclusive newsletters, commenting, and virtual events with our leading journalists
Already have an account? sign in
Register for free to continue reading
Registration is a free and easy way to support our truly independent journalism
By registering, you will also enjoy limited access to Premium articles, exclusive newsletters, commenting, and virtual events with our leading journalists
Already have an account? sign in
Join our new commenting forum
Join thought-provoking conversations, follow other Independent readers and see their replies