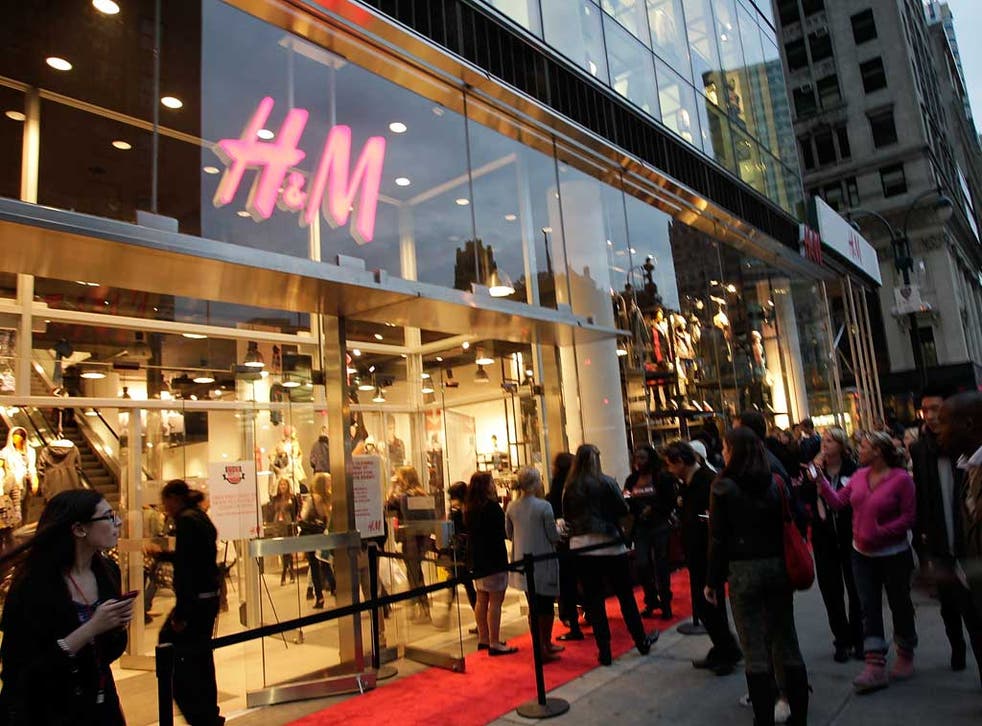 Martin Margiela: International man of mystery to make his mark at H&M
Who would have thought that the name Martin Margiela would ever be associated with one of the world's most high-profile high-street fashion giants? This, after all, is fashion's international man of mystery, among the most powerful forces in contemporary wardrobes since the late 1980s, and a designer who never, throughout his quietly grand career, agreed to be photographed or interviewed face to face.
H&M, it goes without saying, is a less elusive beast. That's not to suggest that it is not an inspired one. Karl Lagerfeld, who was the first big designer to collaborate with the Swedish-born store in 2004, credits the link- up for making him a household name. Not bad given that, for the past three decades, he has been creative director of Chanel. Dutch designer pairing Viktor & Rolf's collection for H&M – which famously included a budget but beautiful wedding gown – sold out in minutes and then turned up on eBay priced 10 times the original amount. Ditto collections by Stella McCartney, Lanvin...
In 2008 the high priestess of the fashion avant-garde, Rei Kawakubo of Comme des Garcons, worked with H&M. The enlightened queued round the block to gain reasonably priced access to this often impenetrable name. More recently, Donatella Versace's collections for H&M have made those enamoured with dressing to impress very happy.
But before you buy when the collection goes on sale worldwide on 15 November, there are some things you need to know about Martin Margiela – or Maison Martin Margiela, please. The label's Belgian-born namesake's retirement was officially announced in 2009. The house is now owned by Renzo Rosso of Diesel but still designed by at least some of Margiela's long-standing team. They have done much to keep his signatures alive. And they are? A broad, sharp shoulder – really broad, the sort that would barely fit through the door. The colour white – from the coats worn by all employees to the cracked white paint that decorates the showroom and the blank, white label tacked roughly into main line clothing. NB too: cloven-toed "tabi" boots which are more comfortable than they look; leather leggings (Margiela's were among the first and best) and any amount of trompe l'oeil (a bra printed on to a nude jersey body, say).
Don't say: "Martin Margiela, I had dinner with him last week." You didn't. And everyone will know you are lying. Do say: "Ah, Martin Margiela. The most influential designer of the past quarter century." That may well be true.
Register for free to continue reading
Registration is a free and easy way to support our truly independent journalism
By registering, you will also enjoy limited access to Premium articles, exclusive newsletters, commenting, and virtual events with our leading journalists
Already have an account? sign in
Join our new commenting forum
Join thought-provoking conversations, follow other Independent readers and see their replies