Rihanna trademarks her name for use on a clothing empire
The pop star is expected to launch a clothing empire under her surname, Fenty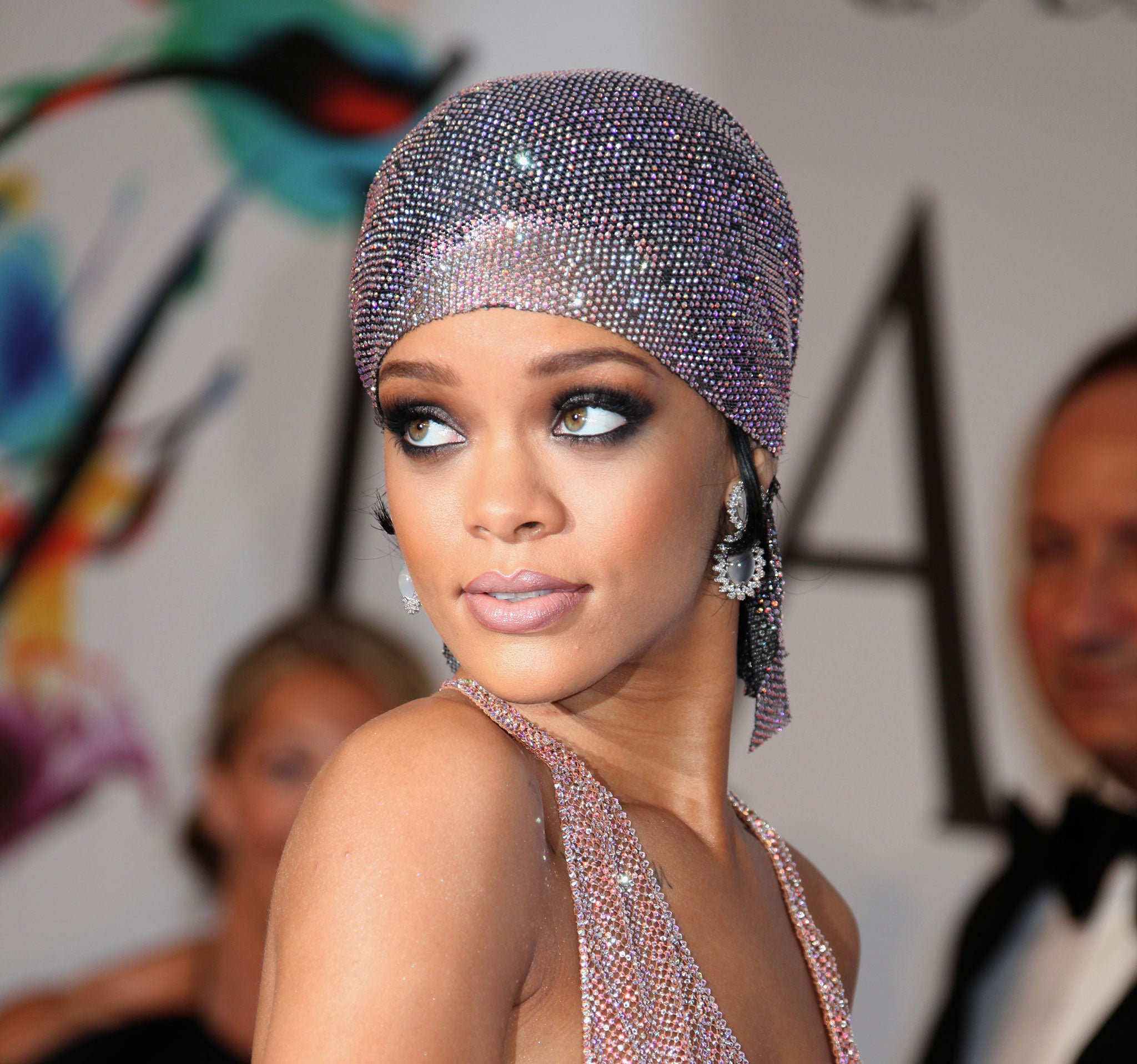 Rihanna has reportedly trademarked her surname, Fenty, for use on an array of products, leading to speculation that she's about to launch a clothing empire.
The 26-year-old singer, whose full name is Robyn Rihanna Fenty, has already been involved in the fashion and beauty industry in different ways. She has designed three collections for high-street giant River Island, and made her London Fashion Week debut last year when she unveiled her "Ri-ri for River Island" capsule collection. She has also appeared in a Balmain campaign and most recently, she unveiled her second collaboration for MAC Cosmetics.
However, it looks like she's looking into her own thing now, rather than being involved in merely collaborations. The Barbados-born pop star trademarked her name for use on clothing, swimwear, lingerie, cosmetics, skincare and computer software. With that, the industry could expect a Ri-ri apparel empire on the doorstep.
Video: Rihanna's capsule collection for River Island
According to Trademark documents, Rihanna's company filed documents in June for the following names: Fenty Apparel, Fenty Beauty, Fenty Clothing, Fenty Cosmetics, Fenty Face, Fenty Intimates, Fenty Lingerie, Fenty Makeup, Fenty Nails, Fenty Swim, Fenty Swimwear, Boomflick, Fenty Corp, Robyn, Fenty88 and Rhi Rhi.
Besides the rumours, she might also be just trademarking her name to protect from having it used to sell someone else's product, like Beyonce and Jay Z's did with their baby daughter Blue Ivy.
Other celebrities that have trademarked their names include British supermodel Cara Delevingne and Curtis Jackson (known as 50 Cent).
Rihanna wouldn't be the first singer-turned-designer in the fashion world. Madonna, Jennifer Lopez and Gwen Stefani are just a few that have had mixed results, and Victoria Beckham has now become one of the most influential designers in the industry.
Rihanna in the fashion industry
Show all 10
With friends such as Karl Lagerfeld and Riccardo Tisci, Rihanna is likely to succeed in the business if she decides to launch her clothing line.
Join our commenting forum
Join thought-provoking conversations, follow other Independent readers and see their replies