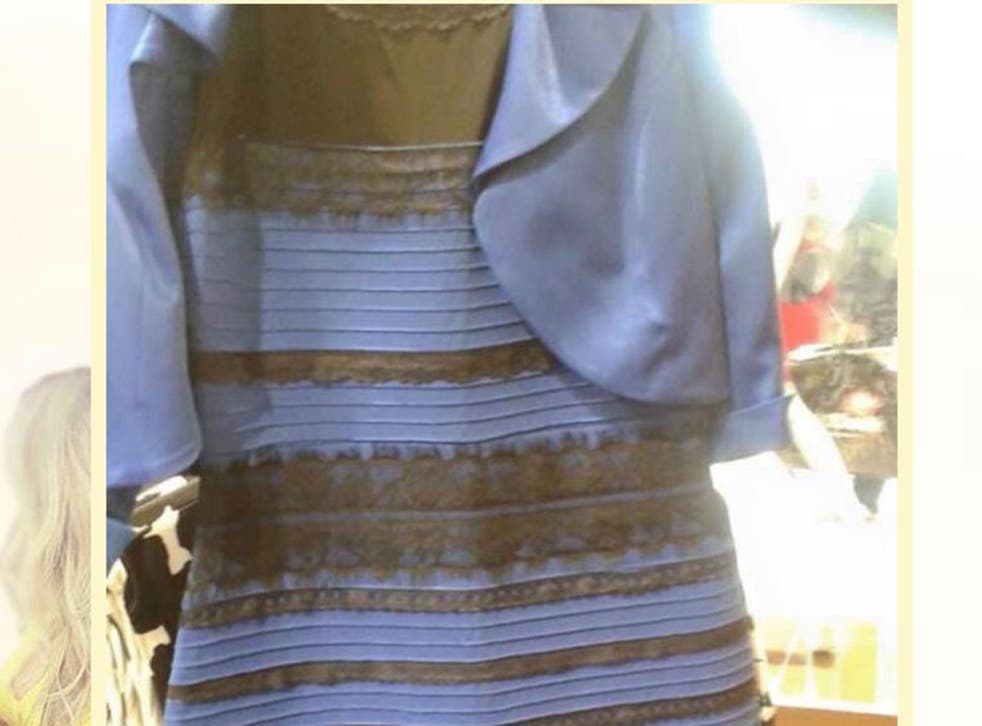 The black and blue dress: Makers considering a white and gold version
Roman Originals  are thinking of pleasing both camps of the debate
Linda Sharkey
Friday 27 February 2015 13:08 Comments
The famous dress has been revealed to be black and blue, but sellers might have good news for those who see it in gold and white.
The £50 ($77) lace creation sparked fierce debate over its hues. While some see its real colours, millions others can only see the dress as white and gold, and it is for that reason that its seller, British clothing retailer Roman Originals, is thinking of making it in this combination.
The dress became an internet sensation after being posted on Tumblr with the world debating its colour and swiftly sold out within minutes. The sellers are understandably quite thankful for the extra publicity and have decided to please both sides by creating a version in white and gold.
Ian Johnson, Roman Original's Creative Manager, told Mashable: "We are thinking about making a gold and white version," he said. "We already do it in other colours. We could do it quickly, but it has to go through quality assurance."
The dress have sold out in all its colours and sizes, but Johnson said that while the white and gold version becomes a reality, Roman is stocking 300 more new pieces of each combination.
Optical illusions

Show all 5
Neuroscientist Bevil Conway who spoke to Wired about the differing colours perspectives: "What's happening here is your visual system is looking at this thing, and you're trying to discount the chromatic bias of the daylight axis. "So people either discount the blue side, in which case they end up seeing white and gold, or discount the gold side, in which case they end up with blue and black."
The question is, will the debate continue over the white and gold dress once it is made?
Register for free to continue reading
Registration is a free and easy way to support our truly independent journalism
By registering, you will also enjoy limited access to Premium articles, exclusive newsletters, commenting, and virtual events with our leading journalists
Already have an account? sign in
Join our new commenting forum
Join thought-provoking conversations, follow other Independent readers and see their replies